Apple Releases iOS 15.4.1 Update To Fix Battery Drain Issue On iPhones, iPads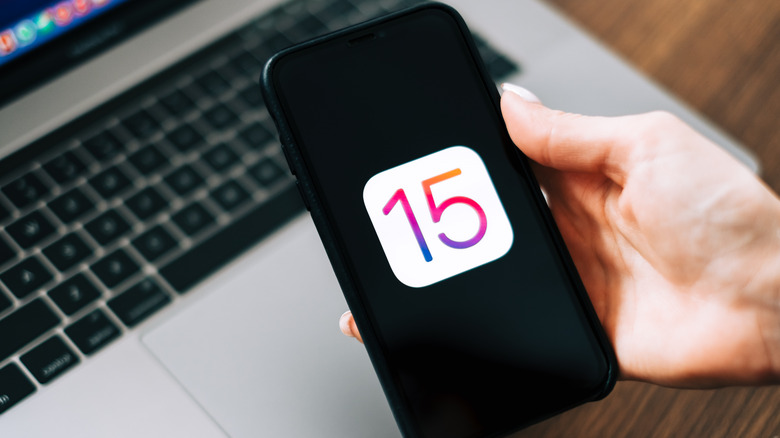 nikkimeel/Shutterstock
Days after Apple released the massive iOS 15.4 and iPadOS 15.4 updates, some iPhone and iPad users across the globe reported an issue in which their devices' batteries seemed to drain at a much faster rate than before. While the issue didn't affect all devices running iOS, it was widespread enough to get Apple's attention.
Today, the company issued an interim update numbered iOS/iPadOS 15.4.1 that addresses and fixes the rather annoying problem. According to MacRumors, Apple only recently started seeding this update, though most iPhone and iPad users should get an update by the end of March 31.
The update to iOS and iPadOS 15.4.1 is accompanied by a release note from Apple that details some of the other bugs the company fixed with this patch. The first of these issues involves Braille devices that become unresponsive while navigating text or displaying an alert. The update also solves another little-known issue that affected hearing devices made for iPhones and iPads, which may have, at times, lost their connection with select third-party apps.
These bug fixes aside, the iOS 15.4.1 update also patches a vulnerability that could potentially allow an application to execute arbitrary code with kernel privileges.
What really happened with iOS 15.4?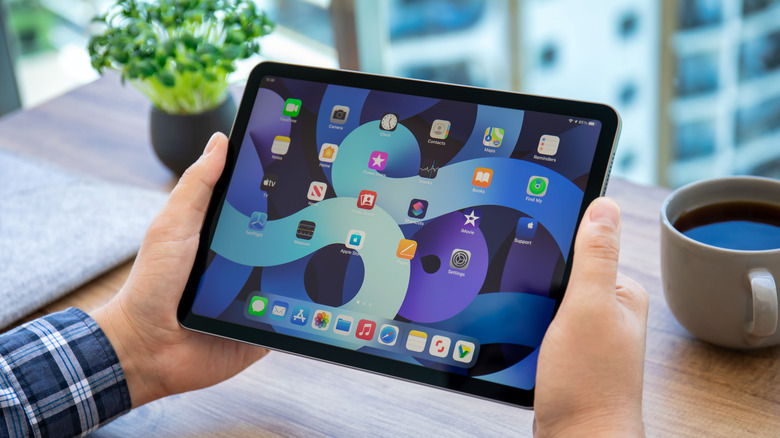 DenPhotos/Shutterstock
Only two weeks ago, Apple released a major update for iPhone users that graduated their devices to iOS 15.4. That update came with a lot of changes, including the newfound ability to use Face ID for certain tasks like authenticating Apple Pay transactions while wearing a mask. These features, however, were only available on the iPhone 12 and higher. In addition, iOS 15.4 added new emojis to the emoji keyboard, which included new faces and additional hand gestures, along with several new household objects.
Even though the iOS 15.4 update came with a slew of bug fixes for known issues, it would soon become evident that the update also arrived with its own issue — namely, the battery drain problem some users have reported. While responding to these complaints on social media, Apple support suggested users wait a couple of days for apps and features to adjust to the latest software. However, the wait did not yield any results for some users, and it soon became evident that Apple would need to issue another update to fix the problem.
Nevertheless, now that the iOS 15.4.1 update is here, we can only hope this one does not open a new Pandora's box of yet-unreported bugs.