Apple iOS 15.4 Released: Here's What Your iPhone Gets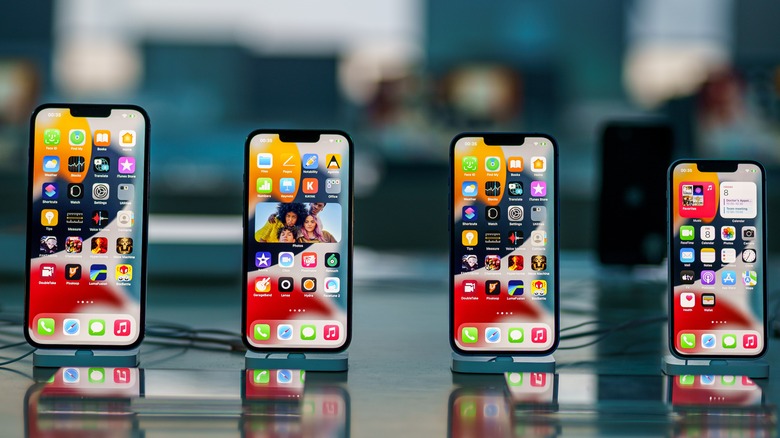 Rokas Tenys/Shutterstock
Apple has released iOS 15.4 for all iPhone users, giving them access to many of the features we saw in the beta releases, as well as some general "enhancements" and bug fixes. Several of the changes are designed to make life during the pandemic a bit easier, including the ability to use Face ID while wearing a mask for Safari and app password autofill, as well as with Apple Pay and when authenticating an iPhone 12 or later.
As far as the COVID-19 features go, the iOS 15.4 update also adds Apple Wallet and Health support for the EU Digital COVID Certificate. The changes are far more numerous than ones related to the pandemic, however, and include everything from new emoji to more Siri voices, increased FaceTime convenience, and tweaks to existing features and apps that make it easier to perform actions and retrieve information.
The biggest iOS 15.4 changes detailed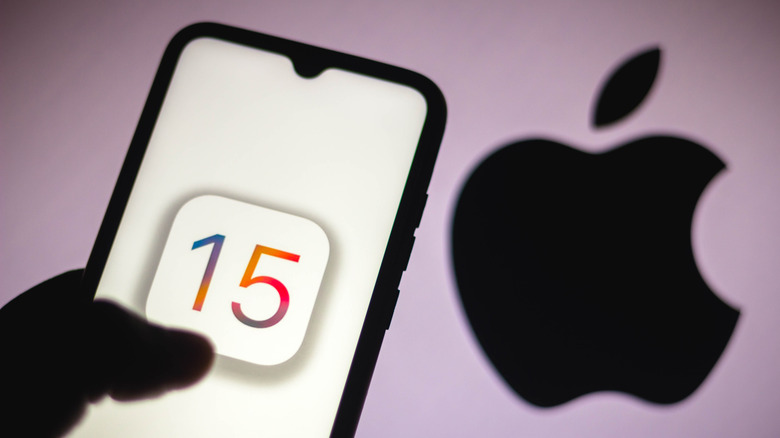 rafapress/Shutterstock
The biggest changes revolve around emoji, FaceTime, Siri, and COVID-19 related features, namely the new digital health certificate support and the ability to use Face ID in more situations while wearing a face mask. The emoji additions, which can be found in the emoji keyboard, include hand gestures, additional faces, and general "household objects," according to Apple's iOS 15.4 changelog.
Users can also expect new Siri voices, as well as the assistant's new ability to offer the date and time on the iPhone XS/XR/11 and newer even if it is offline. Likewise, FaceTime has been updated so users can start SharePlay sessions within apps that support the feature.
Beyond those big new features, users can expect to find the aforementioned "enhancements," which are smaller changes to the features and apps already available on your iPhone.
With iOS 15.4 comes the ability to better filter podcast episodes within the Podcasts app, making it easier to quickly find the content you've downloaded, saved, and already played, as well as ones you haven't yet played and even entire seasons of episodes. Safari can now also translate web pages in traditional Chinese and Italian, plus there's the widespread availability of Call with Hold in the Emergency SOS settings (though you can still use Call with 5 Presses if you prefer). News has been bolstered with improved Today and Audio feed/tab audio discovery.
Assuming you're in a market that has received all of these features, you may also notice the addition of a Notes and Reminders camera option for quickly adding text, new Reminders shortcuts related to tags, and — for those with an iPhone 13 Pro or iPhone 13 Pro Max — you can now use the ultra-wide camera in Magnifier, which should help those with accessibility needs.
A few bug fixes have arrived, too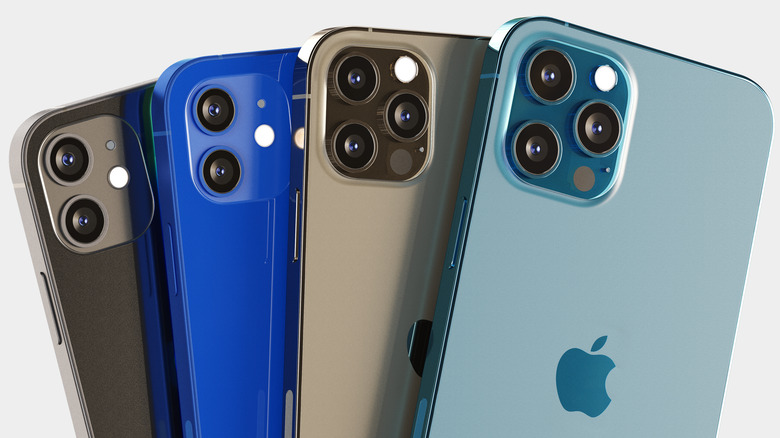 ALDECA studio/Shutterstock
If you're an iPhone user who has been plagued by recent bugs, you may be happy to know the iOS 15.4 release also comes with a handful of bug fixes. One particularly annoying bug that has been fixed with this update involved the keyboard randomly adding a period between numbers when they were typed.
As well, the issue that prevented the News widgets from opening articles consistently has been patched, and Apple has likewise addressed bugs related to using Speak Screen Accessibility in Books, Control Center's Live Listen toggle failing to turn off the feature, and an iCloud Photo Library syncing issue that impacted some videos and images.
The iOS 15.4 release is rolling out to iPhone users now. To download and install the new update, open Settings on your iPhone, then tap General > Software Update.