Amazon Glow, The Smart Screen For Kids, Gets Widespread Launch In US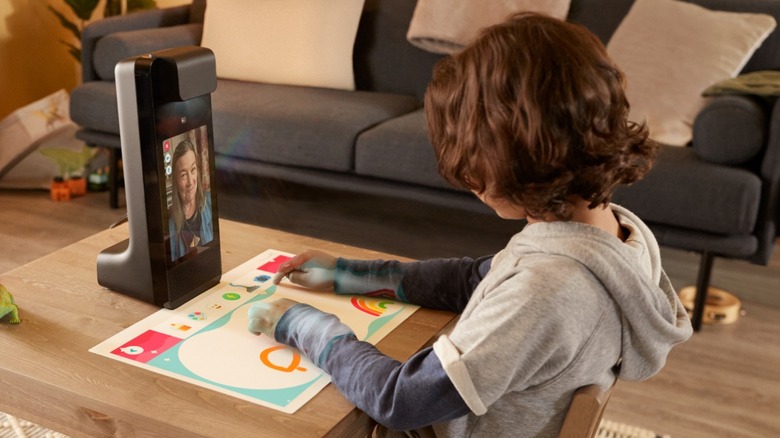 Amazon
We may receive a commission on purchases made from links.
Amazon Glow is a unique smart screen device designed specifically for young kids, giving them access to interactive games via a built-in downward-facing projector, a 19.2-inch projected touchscreen surface and an 8-inch HD touchscreen. Following a limited launch last year, Amazon has announced that Glow is available to all customers in the U.S., though it'll only appeal to those who are willing to pay $2.99 per month (Prime rate) for an Amazon Kids+ subscription. 
With that subscription comes access to a variety of media curated for young users, including books, age-appropriate TV shows and movies, educational games, and other content likewise accessible on the company's Kindle Fire tablets, among other devices. The smart screen was originally available as an invite-only product for select customers who were pleased to see that it didn't come with ads for Amazon products, as they were already paying a fee for their monthly subscription to Amazon Kids+. Amazon Glow's general manager Joerg Tewes claims the virtual playroom created by the device keeps kids and their remote family members engaged in ways that traditional Zoom calls cannot.
Double the games, double the family fun — and improvements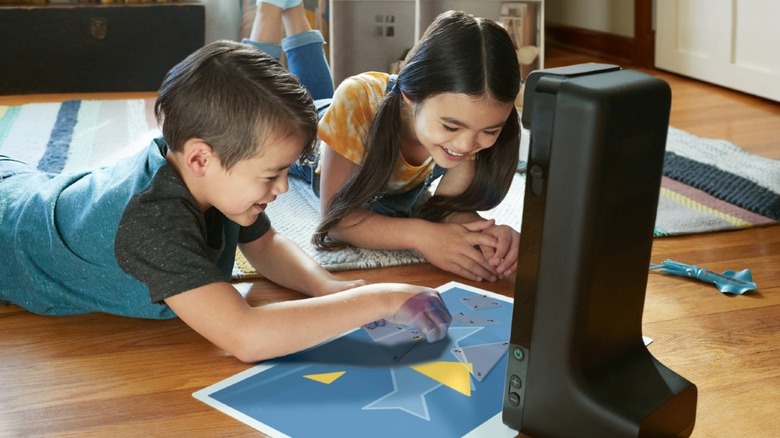 Amazon
When Amazon Glow debuted in September 2021, it came with about 50 games and visual arts activities provided by Amazon Kids+, like "Chess," "Checkers," and "Go Fish." Now there are nearly 100 games for kids to play with their distant relatives, including "Whac-A-Mole," "Chip Drop," "Cake Monsters," and "Rocket Racers," to give them twice the amount of fun. 
The device is also stacked with thousands of kid-friendly picture and chapter books, including Animated Storybooks, for families to read to each other every night. The activities are even more fun when their favorite cartoon characters from Disney, Nickelodeon, and other franchises jump in, like Anna and Elsa from "Frozen," "SpongeBob SquarePants," "Dora the Explorer," and Elmo, Big Bird, Zoe, and the other Muppets of "Sesame Street," to name a few.
The device also comes with some neat improvements and options not seen during its initial launch. Kids now have the option to play games and other activities while connected to video calls with their distant relatives or side by side with a parent or sibling. It's also compatible with the 2021 Fire HD tablet as well as Android and iOS devices when they download the Glow app. Its performance has also been improved with the ability to increase or decrease projector brightness based on the environment. You can get Amazon Glow for $299 on Amazon and at other retailers such as Best Buy and Target.