Uber's New Partnership Means You Can Get A NYC Taxi On The App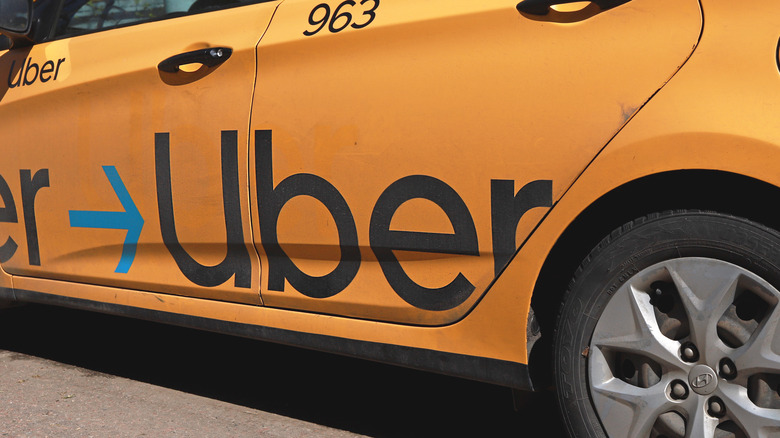 Oxana A/Shutterstock
Uber will now let you book a yellow taxi through its ridesharing app, if you happen to live in New York City. The unprecedented move comes courtesy of a partnership between Uber and Curb, an app that taxi drivers rely on to book rides. Per a CNN report, the troubled ride-hailing company also inked a deal with Creative Mobile Technologies, a company that runs the Arro app taxi drivers use. The official press release notes that the partnership will bring tens of thousands of vehicles under Uber's umbrella. For now, the collaboration is limited to the New York area, but Uber's director of business development, Guy Peterson, hopes to take the initiative nationwide in the foreseeable future.
On the surface, it sounds like a convenient turn of events for all parties involved. New York City residents now have a bigger fleet of vehicles at their disposal to quickly hail a ride. Taxi drivers, on the other hand, can now accept rides by directly tapping into Uber's audience pool via its mobile app. According to Associated Press, CMT will release a beta version of the Arro app for drivers in the Spring season, giving them access to Uber's network. The final version will be seeded to the masses in Summer this year. Drivers registered to Curb's platform will be able to do the same via its app and in-vehicle systems soon, in addition to scoring roadside hails.
A history of bad blood turns rosy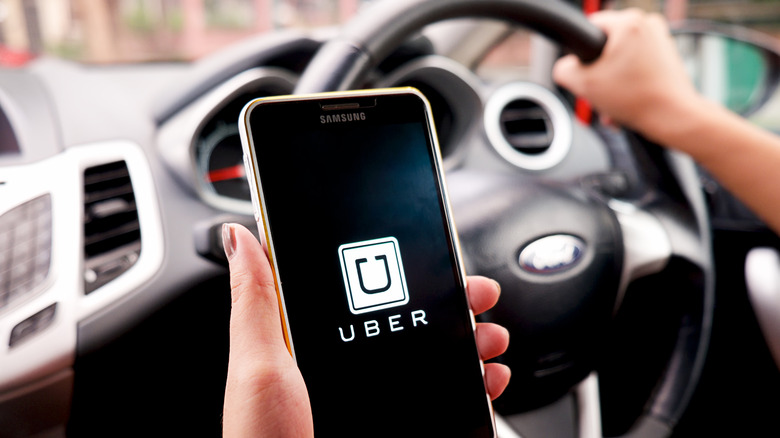 Prathankarnpap/Shutterstock
The goal seems to be opening an extra financial avenue for New York City taxi drivers by dipping into Uber's infrastructure, though things haven't always been rosy between the two sides. Yellow taxis ruled the Big Apple's streets not too long ago, but Uber's arrival changed things for everyone. Uber relentlessly lured cab drivers to its service and undercut the traditional taxi rides with lower fares and other offers. Uber's former CEO Travis Kalanick even likened the traditional taxi system to a cartel. However, Uber's reluctance to treat its driver as employees also drew heated criticism over the years.
Then came the pandemic; faced with service disruption and an acute shortage of driver-partners in the face of higher demand for at-home delivery requests, Uber tried every trick it could to survive. The ongoing geopolitical tussle between Russia and Ukraine has worsened things further with the resulting fuel price hikes. To cope with it, Uber rolled out a temporary fuel surcharge to help its drivers earlier this month.