NYC's taxis now have their own Uber-like app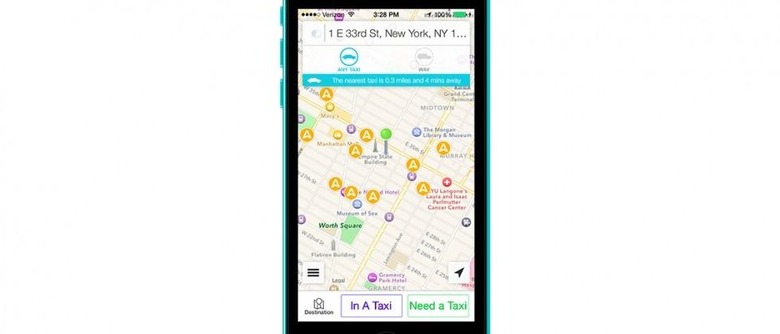 For all of its yelling and battling, the taxi industry has not been able to squash Uber, and consumers are better off for it. In NYC, the taxi industry now has its own Uber-like mobile app called Arro, and as with Uber, consumers can use it to see where nearby cabs are located, hail one using the app, see the driver's details, and pay their fare using saved banking information. The makers of the app hail their offering as being superior to Uber's own app, though, and the taxi industry — not surprisingly — is saying it is better in every way: cheaper, faster, and more. The app will be available to the public in the next couple of weeks.
Presently, Arro is being tested in 7,000 taxi cabs in New York City, and the goal is to have it available with all 20,000 or so green and yellow taxis in the city. One big bragging point about Arro and the taxi service is something Uber can't claim: a lack of surge pricing, arguably the worst part about Uber's service (unless you're a driver). Surge pricing is higher rates that are charged during periods of high demand.
Arro is looking to launch its service in Boston, Chicago, San Francisco, and Washington DC in the future. While bad news for Uber, this is very good news for consumers: there's now another option, this one allowing users to enjoy all of the perks of Uber while knowing their driver is also a legit taxi driver — something that doesn't matter to many, but that puts other riders' minds at ease.
Arro itself is a very small startup, with only six employees located in NYC, according to Crain's. The company's director of product management Mike Epley said in a statement, "We thought that there was a void in the taxi industry, certainly in New York and in other big cities. We see the demand, both on the driver side and on the passenger side. And we want to fill that."
SOURCE: Crain's New York Business