DOOMBA Revealed: The Roomba That Makes DOOM Maps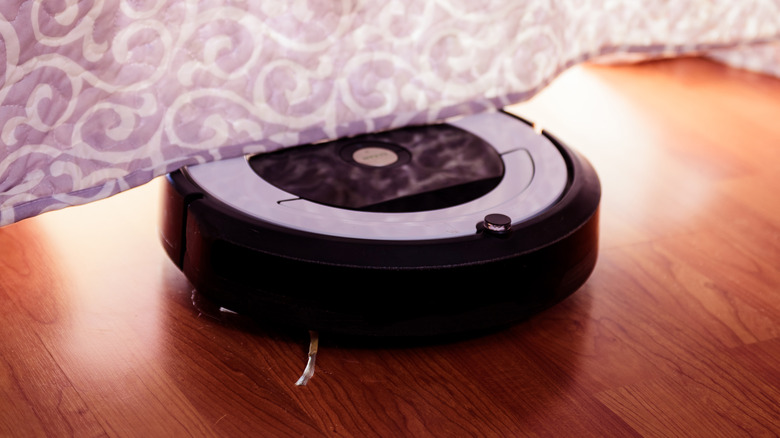 JCDH/Shutterstock
This week a creator by the name of Rich Whitehouse revealed and released a project called DOOMBA. This is a program that works with a Roomba personal robotic vacuum cleaner to scan and map an environment. With this program and a Roomba, a user can potentially create their own custom original DOOM map.
According to Whitehouse, the script takes Roomba data and stores tracking data first and foremost. That information is then able to be re-configured and visualized in several different ways. The most direct of these visualizations is a mapping of the room, one to one, making your living space a place where you'll be able to slay demons aplenty.
"I bring forth DOOMBA, a half-goat, half-script creature, with native binary backing for the expensive parts, to be offered in place of my firstborn on this fine Christmas Eve," said Whitehouse. "I hope you get some fun out of this feature. I definitely have!"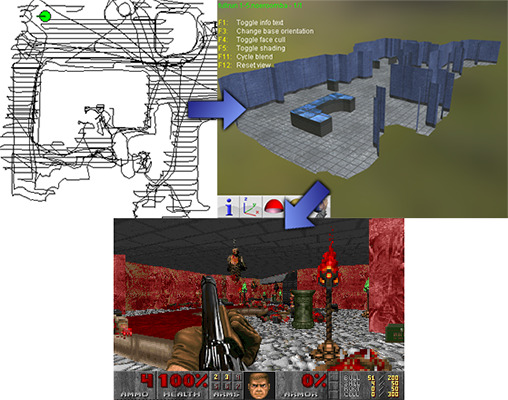 This creation requires first that you download the Noesis tool for your PC. In the unloaded folder there, go to "optionalplugins\python", copy the tool_roomba.py file and paste to "plugins\python". In Noesis, see the Tools menu, and BANG! There'll be a new Roomba Tracker item – which you'll then want to activate.
With this tracker, you'll generate a .noeroomba file. Right-click open this file with the DOOMBA option. With this app, you'll be able to turn that tracked file into a DOOM PWAD file. You can auto-generate by turning SEED to 0, or make it a number to use as a template in the future. Also included in the mix is a tool to turn image files into .noeroomba files – neat!
Precursor DOOMBAs include many a Roomba with knives and other instruments of doom attached. Before DOOMBA, there was Battle Bots. Remember, folks, no matter what – once you make an autonomous robot, no matter who you are, you've started a timer. It's only a matter of time before someone gives that autonomous robot a knife.