Stephen Wilhite, The Father Of The GIF, Dies At 74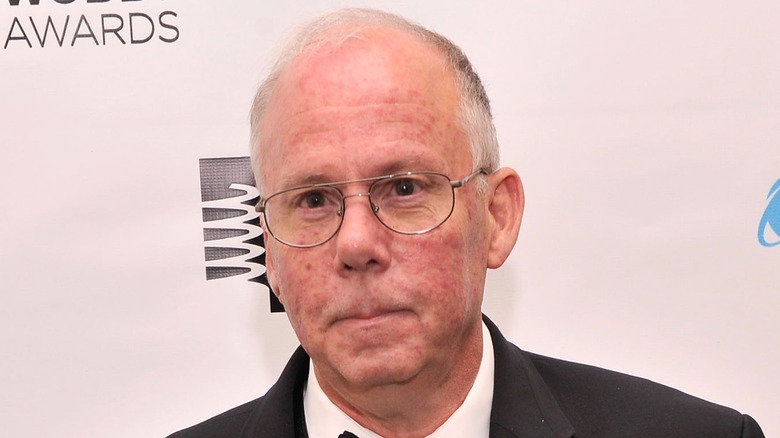 Stephen Lovekin/Getty Images
Stephen Wilhite, the leading brain behind the groundbreaking creation of GIF image format, has died at age 74. Wilhite died of COVID-19 on March 14, in the presence of his family, his wife Kathaleen told The Verge. GIF, or Graphics Interchange Format, is a media format with a sequence of images playing in a loop similar to a video. Anyone who has spent time online in the 2000s or 2010s should be aware of GIF's cultural significance in modern-day online conversations; a GIF can be used as a conversation starter, an instant reaction, or to underscore emotions whose intensity cannot be described using just words.
But that was not why Wilhite created the GIF. Instead, a GIF was a more convenient replacement for videos and could be easily downloaded at the slow and lackluster internet speeds in the early age of the internet. Wilhite was working at Compuserve in 1987 when he created GIF. "I saw the format I wanted in my head and then I started programming," Wilhite told the New York Times via email in 2013, something his wife confirms. "He invented GIF all by himself — he actually did that at home and brought it into work after he perfected it," Kathaleen Wilhite told The Verge. She added he would work out things in his head in private and then program it on his computer at work. After a long tenure at CompuServe, Wilhite retired in 2001 and spent his time traveling, building model train sets at home, and camping, according to his wife.
Stephen Wilhite says GIF is pronounced "jif," not "gif"
Compuserve introduced the format the same year Stephen Wilhite created it (via W3C), announcing it "allows high-quality, high-resolution graphics to be displayed on a variety of graphics hardware and is intended as an exchange and display mechanism for graphics images."
As the internet became more accessible and speeds picked up in the late 2000s, GIFs became the standard alphabet used in memetic conversations. The format saw tremendous growth in the following decade. Marking the 25th anniversary of the invention of GIF, it was announced as Oxford American Dictionary's word of the year in 2012 (via Today). Wilhite was awarded the Webby Lifetime Achievement Award for his exceptional contribution to technology in the following year. Here's a video of him accepting the award, in which the computer scientist is quoted on the correct pronunciation of the acronym.
In his email interview with The New York Times, Wilhite sought to put to rest the continual debate around the pronunciation of "GIF," in addition to expressing his annoyance that the debate even exists. "The Oxford English Dictionary accepts both pronunciations," Wilhite told the outlet. "They are wrong. It is a soft 'G,' pronounced 'jif.' End of story.'" In support of Wilhite's insistence on the pronunciation, The GIF Pronunciation Page quotes an anecdote someone who claimed to have worked with Wilhite shared with the former e-pub NetBITS. "Steve always pronounced it 'jiff' and would correct those who pronounced it with a hard G. "Choosy developers choose GIF," they said riffing off the marketing slogan of the Jiff peanut butter company.
Social media pays tribute to Wilhite
According to the New York Times story from 2013, Stephen Wilhite had never actually created an animated GIF, which is used so popularly online, though he did reveal that his favorite is the dancing baby GIF. Naturally, internet users have taken to social media to pay tribute to Wilhite, whose decades-old work continues to impact people's lives on a daily basis. It's only appropriate that many of these testimonials come with a relevant GIF attached.
Fittingly, GIPHY, a platform and company seemingly solely reliant on the format, honored Wilhite via Twitter. "The GIPHY team is sad to hear of the passing of Stephen Wilhite, the creator of the GIF file format. GIPHY was built on a sincere love for the GIF — and we are indebted to the creativity and vision of Mr. Wilhite." With its tribute, the company shared a composite GIF — comprised of various animated images ranging from the Mona Lisa and the "Family Guy" character Stewie to professional wrestler CM Punk and the "Mortal Kombat" character Sub Zero — which, when zoomed out, created an image of Wilhite.
User @pixelastronaut's tweet acknowledged the pronunciation debate, with a GIF featuring "Looney Tunes" characters Bugs Bunny and Daffy Duck repeatedly tearing notes off a pole. While the original cartoon featured flyers declaring that it was either rabbit season or duck season, this version showed flyers alternately pronouncing  it "JIF SEASON" or "GIF SEASON." Mixing in a bit of gallows humor, user @steamboat28 declared that "Stephen Wilhite is with Jod now, beyond such petty squabbles."