You Can Now Add Your Driver's License To Apple Wallet - If You Live In This One State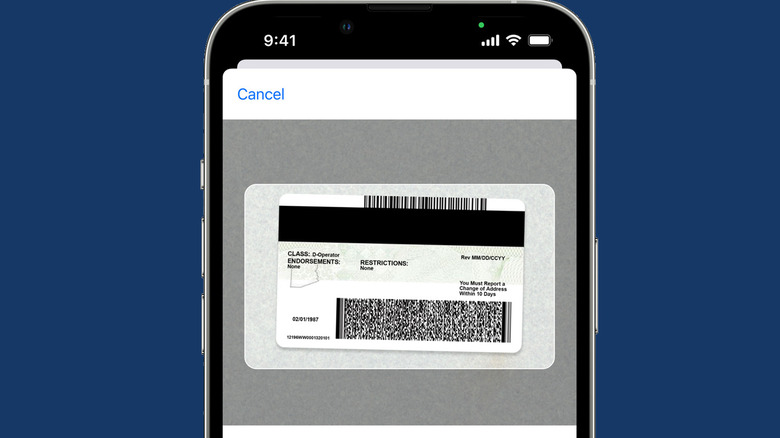 Apple
The first U.S. state to support Apple Wallet has gone live. Users in one state can save their driver's license and state ID in their iPhones alongside credit cards and loyalty cards. Apple announced the feature alongside iOS 15 back in mid-2021, as a way to help iPhone and Apple Watch owners leave their physical wallets and purses at home, but its launch was eventually delayed. In September 2021, Apple revealed the list of initial states which would be adding support for the digital ID cards. Now, the first of those is turning on that feature, with Arizona allowing anybody with a state ID or AZ driver's license to add them as a digital version in their Apple Wallet.
Once there, it'll be accepted at select TSA security checkpoints in Phoenix Sky Harbor International Airport. Rather than pulling out a license or other ID, users will be able to tap an iPhone or Apple Watch against an identify reader at the TSA desk, at which time the device will show what information is being requested by the TSA. They'll need to then use Face ID or Touch ID to authenticate that sharing, though the iPhone itself won't be unlocked in the process.
"All information is shared digitally, so users do not need to show or hand over their device to present their ID," Apple explains. "The TSA will also capture a picture of the traveler for verification purposes."
That transfer is encrypted, Apple adds, and there's support for remotely wiping the iPhone or Apple Watch should it be lost or stolen, using the Find My app. You'll need an iPhone 8 or later (running iOS 15.4), and an Apple Watch Series 4 or later (running watchOS 8.4 or later) in order to add your ID cards.
Easy setup, but only one US state so far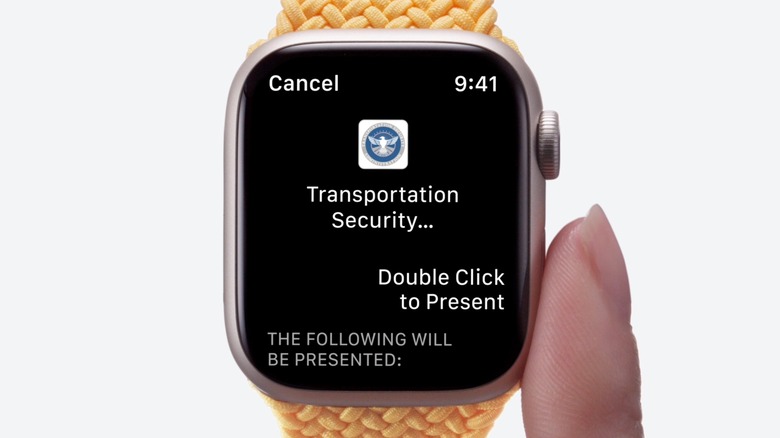 Apple
Of course, with just one state supporting the system, it's not quite at the point where you can leave your wallet at home as you travel. Connecticut, Iowa, Georgia, Kentucky, Oklahoma, Maryland, and Utah have already announced they will be supporting the Apple Wallet technology, and today five further additions to the list were made. Colorado, Hawaii, Mississippi, Ohio, and the territory of Puerto Rico will all eventually support Apple Wallet IDs in the same manner.
Adding an ID card is about as straightforward as adding a credit or debit card to an Apple Wallet, though with a few extra stages for further security. Arizona residents can now tap the "+" button in their Wallet on the iPhone, and choose the freshly-added "Driver's License or State ID" option.
The iPhone camera is then used to scan the front and the rear of the ID itself, plus the user needs to take a selfie so as to confirm the credentials are theirs. Those images will be shared with the issuing state, for validation, Apple says.
The extra step is to ensure the person is actually present and real. "As an additional fraud prevention step, users will also be prompted to complete a series of facial and head movements during the setup process," Apple explains. "The state is responsible for verifying and approving the user's request to add their driver's license or state ID to Wallet."
Privacy concerns remain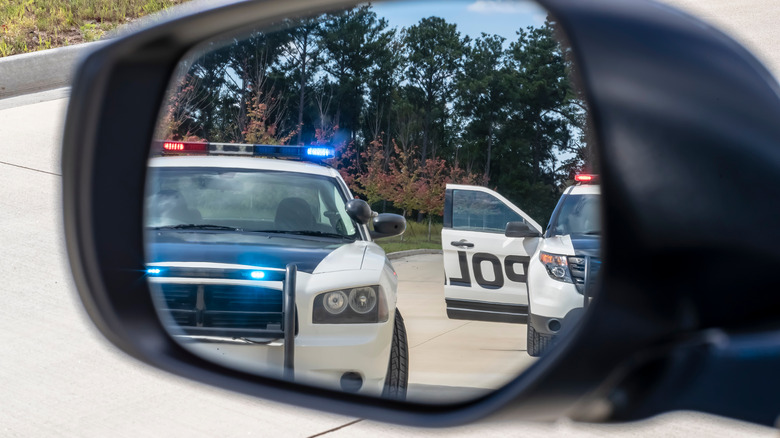 Grindstone Media Group/Shutterstock
While systems like this could undoubtedly be convenient, Apple did face some pushback from privacy advocates when it first announced the expansion of Wallet. One common concern was that the technology could end up being used as an excuse for device confiscation, lead to centralized ID tracking, and potentially undermine personal control over ID data. The American Civil Liberties Union (ACLU) has previously taken issue in general with digital driver's licenses.
The rise in convenience for users, the ACLU points out, could also see a rise in the number of times and places we're expected to show our digital IDs. "They may also lead to the routine use of automated or "robot" ID checks carried out not by humans but by machines," the organization warned in a 2021 report, or demands for ID online. Eventually, it could be "nearly impossible" to do things on the internet which aren't tied to our real-world identifies, the ACLU predicts.
Still, it's early days, whichever side of the privacy fence you come down on. Apple's argument is that its system is built with privacy in mind, complies with the existing ISO 18013-5 mDL mobile driver's license standard, and will only give up user-details if correctly authenticated by an authorized system. The broader reality is that it'll take a lot more support, across a lot more of the U.S., before Apple Wallet is a full replacement to a physical wallet full of TSA-complaint ID, though Apple says new state activations are coming "soon."