Pete Davidson Is Off The Blue Origin Space Flight Crew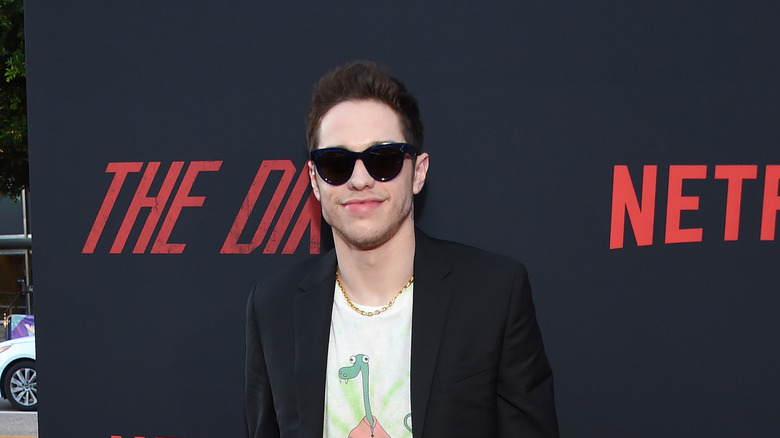 DFree/Shutterstock
Actor and comedian Pete Davidson will no longer be taking a joyride to the edge of space aboard a Blue Origin flight. Davidson was selected as an honorary guest on the NS-20 flight of six that was originally scheduled to take off on March 23, but has now been postponed to March 29. The company hasn't revealed the reasons behind the delay, nor has Davidson issued a statement about his change of plans.
"Blue Origin's 20th flight of New Shepard has shifted to Tuesday, March 29. Pete Davidson is no longer able to join the NS-20 crew on this mission," reads a Blue Origin blog post. The Jeff Bezos-backed company will be announcing a replacement crew member in the coming days. However, it is unclear if Davidson's replacement will be a paying customer, or if it will be another rich celebrity getting a free ride to experience a brief spell of weightlessness and some nice scenery of planet Earth from the edge of space.
Well, that was quick
Davidson's inclusion as a member of the New Shepard crew was widely covered in the media. But his selection as a non-paying crew member was surprising, as the Saturday Night Live star hasn't previously talked about any lifelong dreams to board a spaceflight, neither has he been involved in any space-related entertainment project. Davidson is currently making waves in the entertainment world over his war of words with rapper Ye, formerly known as Kanye West. In October last year, Blue Origin took William Shatner for a ride across the Karman line. Shatner won accolades and a lifetime of fandom for playing Captain James T. Kirk in the long-running "Star Trek" franchise.
The only other celebrity to have been ferried to the edge of the space by Blue Origin is Good Morning America host Michael Strahan in December last year. Blue Origin hasn't revealed how much the rest of the crew members are paying for a seat in its space capsule. The current slate of New Shepard 20's crew includes investor Marty Allen, Sharon Hagle of the non-profit SpaceKids, commercial property developer Marc Hagle, University of North Carolina professor Jim Kitchen, and Dr. George Nield who was formerly associated with the agency that regulates all commercial space flight activities.