Blue Origin Is Taking Pete Davidson To Space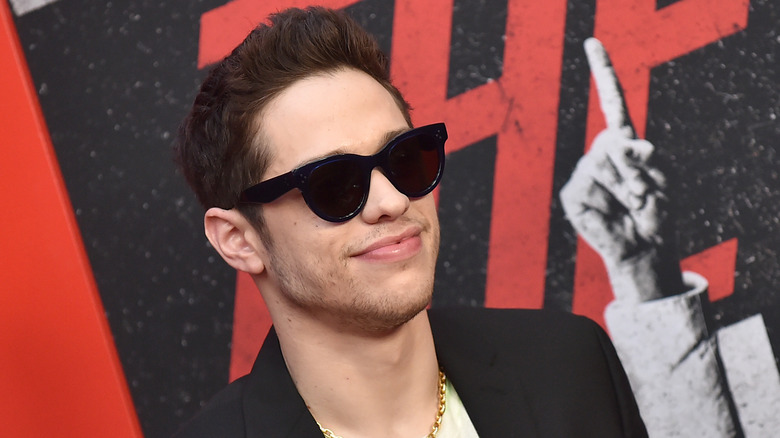 DFree/Shutterstock
Blue Origin, the aerospace company founded by Jeff Bezos, has just announced the crew for its upcoming mission set to take place on March 23. New Shepard, Blue Origin's suborbital launch vehicle, is being used for the mission, and this will already be the fourth such flight for the rocket. The astronaut lineup includes five paying, highly accomplished individuals, and a surprising celebrity: Pete Davidson.
Last year, Blue Origin hit a new milestone with its first crewed mission in July, opening the door to space tourism to people with big dreams and even bigger wallets. Jeff Bezos, the company's founder, participated in the flight alongside his brother Mark, Wally Funk, who was 82 years old at the time, and student Oliver Daemen. New Shepard managed to knock off two more flights in the months that followed, and celebrities were to be found amongst them, including "Star Trek" star William Shatner and Michael Strahan, "Good Morning America" host. This time around, it's Pete Davidson of "Saturday Night Live" who will briefly escape the planet and go to space.
Much like the previous times, the crew of the upcoming Blue Origin suborbital flight consists of high-net-worth individuals who can afford to pay hefty prices for a very brief moment in space. Although Blue Origin refuses to publicly state the price for the 10-minute flight, one of the seats on the first flight sold for a whopping $28 million. These prices are not going to last, but it's still fair to assume that if Davidson is footing the bill, he has spent a pretty penny.
Pete Davidson joins five highly accomplished individuals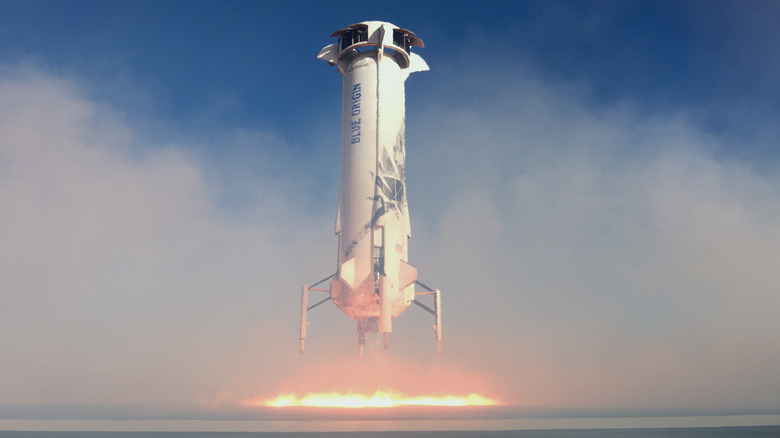 The rest of the crew of the upcoming Blue Origin mission consists of Marty Allen, an investor and former CEO of Party America; Jim Kitchen, teacher, world explorer, and entrepreneur; Dr. George Nield, president of Commercial Space Technologies, and husband and wife duo Sharon and Marc Hagle. Sharon Hagle is the founder of non-profit SpaceKids Global and Marc Hagle is the CEO of Tricor International.
Prior to the mission, the crew will have to spend a few days training and preparing for the launch day. When March 23 rolls around, all six astronauts will enter New Shepard's passenger capsule and lift off. When the flight reaches its highest point, the capsule will detach itself from the rocket, which will then return to Earth. The passengers will be granted a short few minutes of weightlessness and a little time to take in the views before the capsule is pulled back down to the planet, only to land in Texas with the help of a set of parachutes. The whole flight will last just a bit over 10 minutes.
Pete Davidson was previously reported to be in talks with Blue Origin and is allegedly a huge space enthusiast. Following a seemingly endless streak of recent drama related to his personal life and his relationship with girlfriend Kim Kardashian, it's no wonder Davidson is eager to fly off the face of the planet — if only for a few minutes.
Blue Origin is not the only company to sell space trips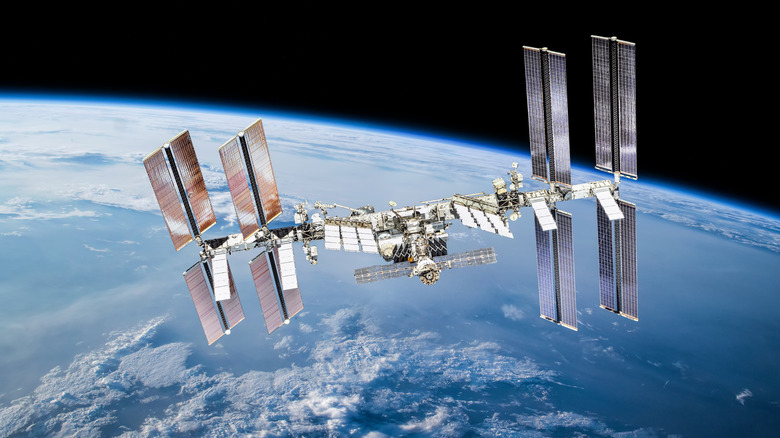 Dima Zel/Shutterstock
Blue Origin was the first company to start selling commercial trips to space, but these are just suborbital flights, and they don't last long. These are still early days for Jeff Bezos' plans to send humans to space on a regular basis. However, Blue Origin is not without competition. Elon Musk's company SpaceX, aside from wanting to colonize Mars, also offers space tourism including trips to orbit.
SpaceX will soon be taking paying customers on a flight to the International Space Station (ISS) some 200 miles above Earth, still within the planet's orbit. Blue Origin is still not quite there yet and currently doesn't have the tech to support orbital flights, but it's working on a rocket that may one day enable orbital space tourism. It seems that even these short 10-minute flights generate a lot of hype, so Blue Origin will undoubtedly find willing customers whenever it's ready.
Pete Davidson's flight to space will be streamed live on March 23 with liftoff set to take place at 8:30 a.m. CDT. Each astronaut will carry a postcard on behalf of Blue Origin's Club for the Future foundation.