#TwitchDoBetter Campaign Calls On Twitch To Take More Action Against Hate Raids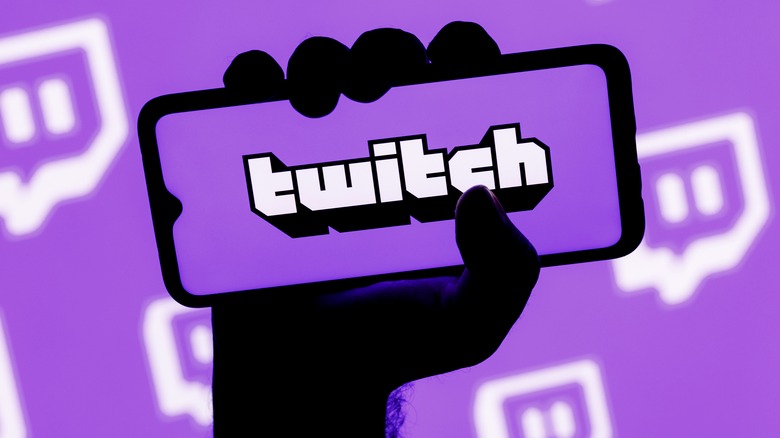 Sergei Elagin/Shutterstock
It may seem like Twitch is doing right by marginalized streamers by highlighting their channels on the home page and creating new rules designed to protect them from discrimination, as well as cracking down on the spread of misinformation. However, a group of Black streamers believes otherwise. The #TwitchDoBetter campaign, comprising of Black streamers and the supporters behind it, is calling on the streaming platform to take more action against racist hate raids. 
In an open letter to Twitch CEO Emmett Shear and his senior leadership team, which was co-penned by Color of Change, as reported by GamesIndustry.biz, the group criticized Twitch's performative gestures during Black History Month, such as temporarily putting up the Black Brilliance Recommended Section on its home page and hosting a speedrunning marathon called Unapologetically Black and Fast, as inadequate. Although those initiatives were aimed at celebrating Black content creators throughout February, the critics say Twitch hasn't done much to tackle the racist cyberattacks they face every time they host a live stream.
"At a time when Black streamers continue to be harassed by racist users and left unprotected from online hate, these short-term, performative Black History Month initiatives are sorely inadequate," the group wrote. "Twitch must address its complicity in anti-Black racism on the platform. And that starts with working directly with impacted Black creators to determine which policy and procedural changes are needed to improve their safety, as well as being transparent about when these changes will be implemented."
Black Twitch creators demand change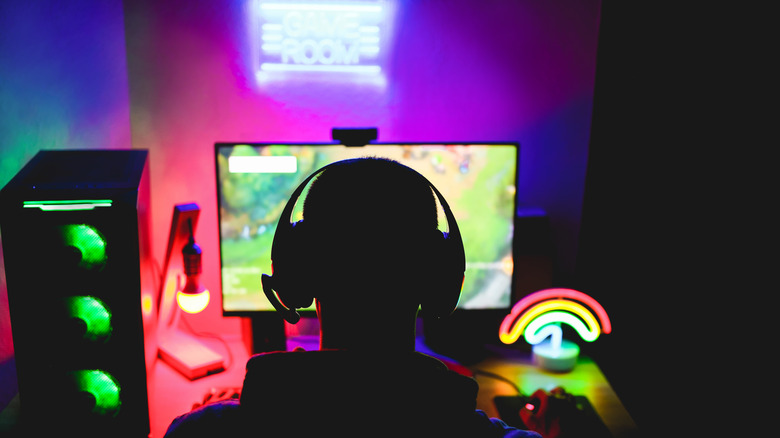 DisobeyArt/Shutterstock
The #TwitchDoBetter movement demands heightened communication between Twitch and content creators about the processing of harassment complaints, improved algorithmic and moderator practices whenever Black streamers are featured on Twitch's front page, and organizational roles and policies that help streamers and users suffering from racial harassment. What remains to be seen is whether or not Twitch will ever respond to their demands to make the platform a less hostile place.
The open letter comes on the heels of last year's #TwitchDoBetter petition, which garnered nearly 20,000 signatures after prominent Black streamer @RekItRaven created the hashtag on Twitter to call attention to the spike in hate raids targeting them and their fellow Black and LGBTQ+ streamers. The stories streamers shared on social media led to a virtual walkout called #ADayOffTwitch on September 1, 2021, which called for streamers not to log onto the platform until Twitch did something to address the hate raids.
Eventually, Twitch responded, but the group pointed out that it did so only after #ADayOffTwitch gained widespread media attention. Four weeks later, Twitch unveiled email and phone verification, which grants content creators and stream moderators the ability to verify accounts participating in live stream chats. But, the group said that safety tools, along with others that have come after it, are not strong enough to keep hate raiders at bay.
Twitch deplatformed Donald Trump following the Capitol riots last year. The group doesn't want Twitch to treat racist hate raiders any different.