Slack's iPad App Gets Major Redesign With Focus On Multitasking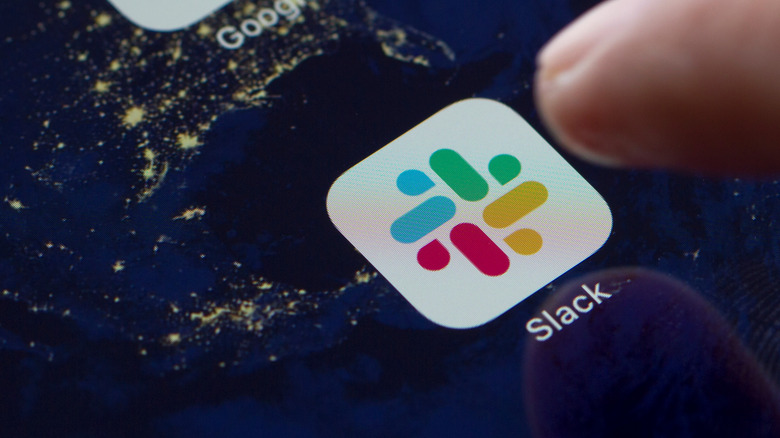 Tada Images/Shutterstock
Slack made working in an office building all but obsolete, especially during the COVID-19 pandemic. Many people are still working from home (or their local coffee shop) with no plans to return to the office anytime soon, instead using platforms like Slack to communicate with colleagues using various devices: computers, smartphones, and even tablets. The work communication platform has continued to grow, adding features like Huddles for quick voice chats, not to mention the big redesign that rolled out in the early days of the pandemic.
Now, Slack has redesigned the user interface on its iPad app to place greater emphasis on multitasking. According to a post on the company's blog, the iPad app features a redesigned two-column layout that closely resembles the desktop version of Slack, which is extremely useful if you connect a Magic Keyboard to the tablet.
"The iPad is a unique device that demands the power of a desktop experience with the simplicity of a mobile app," said Slack's group product manager Akshay Bakshi. "Our updated iPad app bridges this gap and allows users to stay productive, organized, and connected to their digital HQ in a work-from-anywhere world."
Multitasking on Slack's iPad app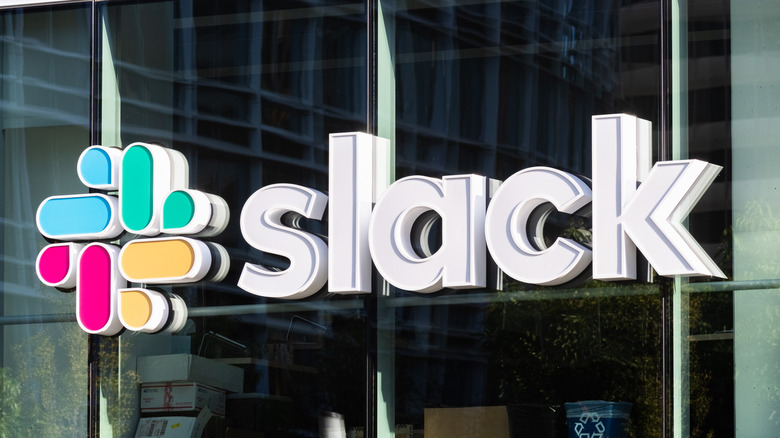 Sundry Photography/Shutterstock
Normally on the desktop version of Slack, when you click on a channel, direct message, or workspace in the left-hand sidebar, everything you need shows up on the right column. The latest update brings this same sort of design to the iPad. The new app version allows users to hide groups of channels in the left column, making it easier to focus on conversations, plus avatars now appear next to colleagues' usernames in DMs, and section preferences can be synced to the desktop version of Slack, which improves sidebar consistency when switching between devices.
Slack's iPad app update also comes with numerous accessibility upgrades that may prove beneficial for the visually impaired. Improved labels for Apple VoiceOver will help those who can't see small letters get more information about each conversation, for example. There's also "Recent Activity" sorting, which will help users find new conversations more efficiently. Lastly, the updated app has increased "Dynamic Type" support, giving users control over the font size in the sidebar for better readability and for sizing up workplace icons on the Workplace Switcher.