Google Domains Is Out Of Beta After Seven Years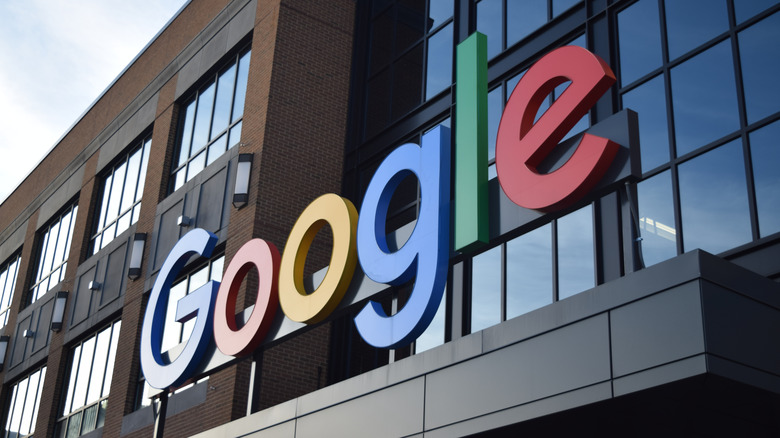 Jay Fog/Shutterstock
After spending seven years in beta (it originally started in January 2015), Google Domains is expanding its public availability to a total of 26 countries. Looking at the Google Domains country and region selection, those countries are Australia, Belgium, Brazil, Canada, France, Germany, India, Indonesia, Italy, Japan, Malaysia, Mexico, Netherlands, New Zealand, Philippines, Poland, Singapore, South Africa, Spain, Sweden, Switzerland, Thailand, Turkey, United Kingdom, United States, and Vietnam.
Google states that Domains is intended to be the easiest way for someone to find, set up, and manage their own website — and it has been continuing to develop tools to make it as streamlined as possible for new and returning users. The company doesn't mention why the beta went on for as long as it did, however, despite claiming to have "millions of active registrations" over the course of that time.
The company is also offering a one-time-use 20-percent discount via the code DOMAINS20, which will be available until April 15, 2022, for use when purchasing or transferring over a single domain registration.
What Google Domains provides
Olivier Le Moal/Shutterstock
Google Domains boasts 300+ domain endings — from ".app" to ".xyz" and many things in-between — and works with Google's search and Maps to make it easier for people to find you online. It also offers a free business profile and Workspace email tools for further outreach.
Whether you're looking into a personal site or an online shop, setup is said to be very straightforward and won't require coding knowledge. Alternatively, you can create a premium site that's connected with other companies like Shopify or Squarespace.
The service also claims to be very stable, using high-performance DNS that should ensure the site is accessible to viewers from all over the world. It also offers protection against various kinds of internet attacks, such as 2-Step Verification for your Google account (which comes standard but is highly recommended), as well as one-click DNSSEC that should help prevent (or at least alleviate the potential threat of) a DDoS attack.