8 things to know about the $399 Honor 8
Honor might not be a name you're familiar with in smartphones, but the upstart handset maker is hoping to change all that with the Honor 8 – particularly if you're a Millennial. Huawei's sub-brand may have a tendency to over-use the phrase "digital native" but for Android buyers on a budget its strategy of selling direct and cutting out the middle-man makes the Honor 8 almost disturbingly good value for money.
Here's what you need to know about the Honor 8:
1. The biggest news is the small price
Honor can talk your hind leg off if you ask why it can sell specs like these for such low prices, but it basically boils down to one thing: selling direct. By bypasses carriers and their various demands, it can trim off some of the bloat we see around more mainstream devices.
The result is that the Honor 8 starts at $399.99 for the 32GB model, while the 64GB phone is $449.99.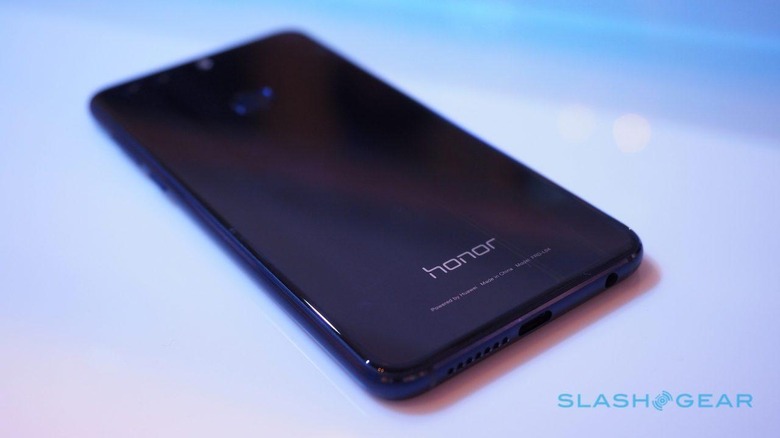 2. You can use the Honor 8 with AT&T and T-Mobile USA
Unlocked and SIM-free means it's up to you to get your Honor 8 connected, and in the US that means two main choices. Since it's a GSM device, you can either drop in an AT&T SIM card or a T-Mobile SIM (or, indeed, SIMs from any of the generally prepaid brands that use their networks).
Unfortunately, that also means Verizon and Sprint subscribers are out of luck.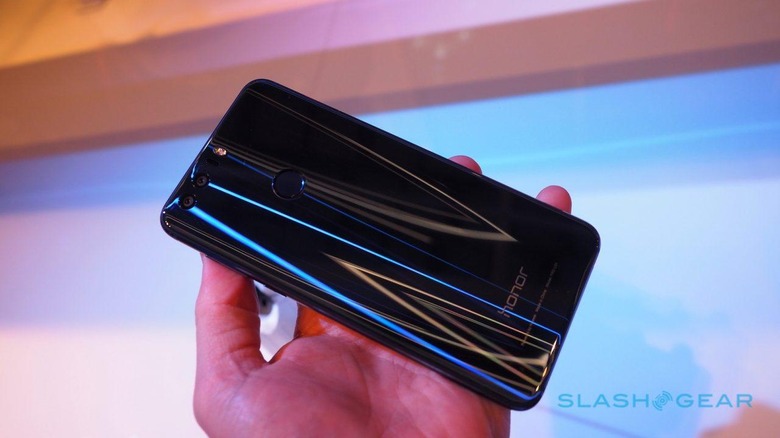 3. It's a lot like Huawei's flagship P9
While Huawei is delivering affordable phones like the Honor 8 to cash-strapped teens and twenty-somethings with one hand, the other is working on devices under its own brand, including the flagship P9. That landed with no shortage of praise earlier in the year, and though there's a $100 price difference between the two, behind the name they have a lot in common.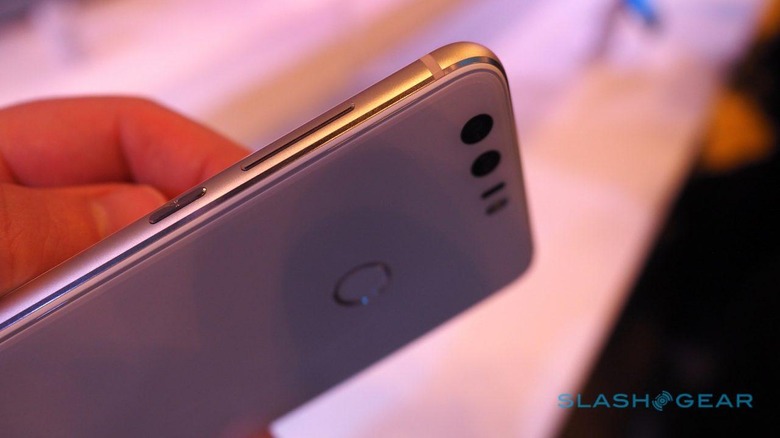 Both have a 5.2-inch display running at 1080p Full HD resolution, a 3,000 mAh battery charged via USB-C, and an 8-megapixel front camera. They also both come in 32GB and 64GB versions, though the lower-capacity P9 only has 3GB of RAM whereas both models of Honor 8 get 4GB.
Inside, Huawei's own Kirin silicon keeps things churning – including the EMUI 4.1 interface on top of Android 6.0 they both share – though it's the slightly less potent Kirin 950 in the Honor 8 versus the Kirin 955 in the Huawei P9.
4. Oh, and it has dual cameras, also like the Huawei P9
Many column-inches were filled with talk of the Huawei P9's camera partnership with photography heavyweight Leica, "co-developing" a double-sensor array on the back of the phone. The Honor 8 also gets two sensors, though it misses out on the Leica branding.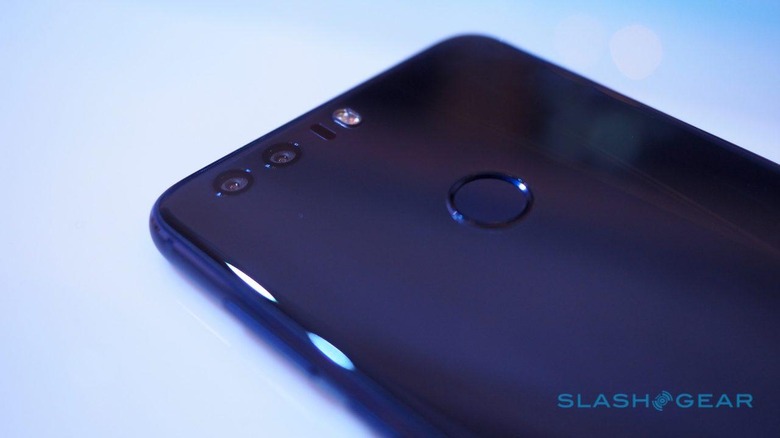 One is a 12-megapixel color CMOS, the other is a 12-megapixel monochrome sensor. Honor says that gives the best of both worlds, with better colors from one and crisper, sharper detail in the other. Either way, you get hybrid autofocus relying on laser, contrast, and depth focus, and a manual mode.
5. It might get mistaken for an iPhone
There's no denying that, from certain angles at least, the Honor 8 has a strong whiff of Apple about it. The front and back may use a 15-layer glass "sandwich" that gives it a shimmering look as you turn it in the light, but the edges – and the bottom, particularly – are very close to the design of the iPhone 6s.
Some will undoubtedly call that out as evidence of Huawei's appetite for mimicry, but there's no denying that the Honor 8 is a handsome phone, whatever its, ahem, inspiration.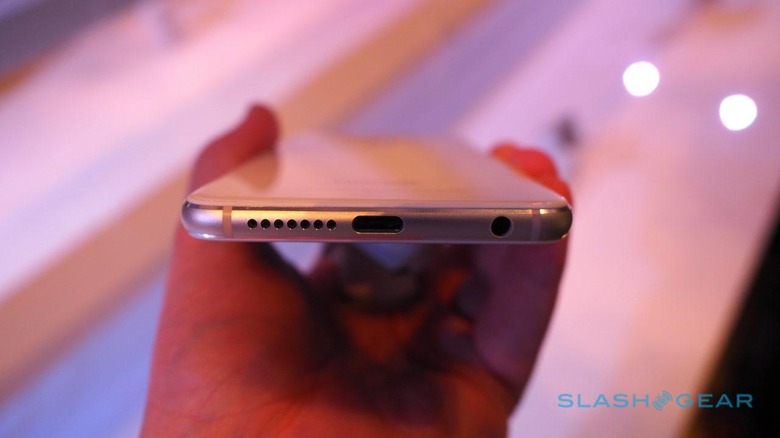 6. The fingerprint reader is more than just for fingerprints
We've seen Huawei put a fingerprint scanner on the back of its phones before, but it does more than just unlock the Honor 8. In fact, it's a button in its own right, recognizing three different types of tap.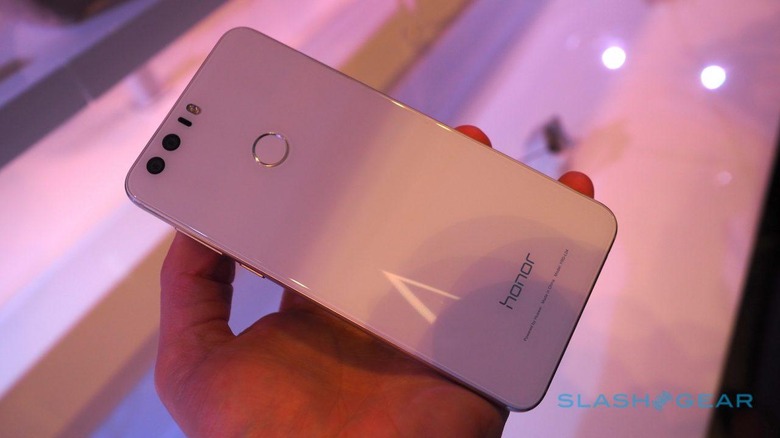 You can assign a single-press, double-press, and long-press to load different apps: for instance, a double-press might both unlock the phone and load the camera app. The biometric system is super-fast, too, so there's little in the way of waiting around for the Honor 8 to recognize you and then trigger the shortcut.
Frankly, it seems a lot more useful than the "knuckle knock" system Huawei has been pushing for its last few generations of smartphone, and which is also present on the Honor 8.
7. It may be cheap, but it doesn't feel it
Budget phones usually mean putting up with cheap plastics and chunky designs, but Honor is bucking the trend. In fact, the Honor 8 punches high above its price point, combining brushed aluminum and toughened glass in a way that feels significantly more premium in the hand than you might expect.
It doesn't hurt that, though at 7.45mm thick it's slimmer than Samsung's 7.9mm Galaxy S7, Huawei has managed to keep both camera sensors flush on the back.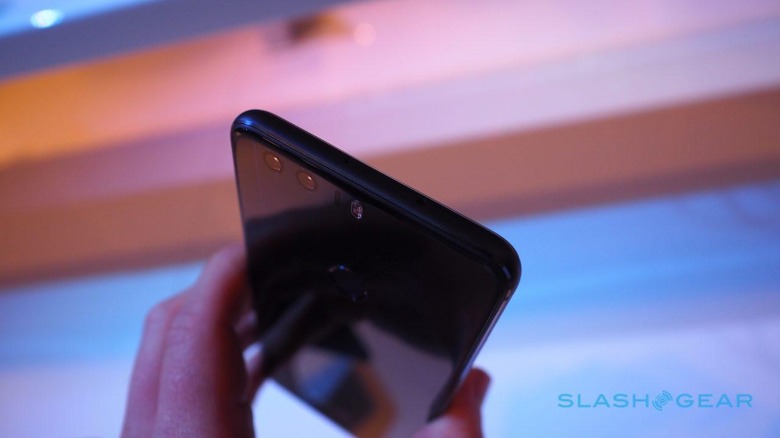 8. It's already a hit
Honor may only have started taking preorders from today in the US, but it can already legitimately claim the Honor 8 is a sales success. The company sold a whopping 280,000 handsets in just four hours in its native China.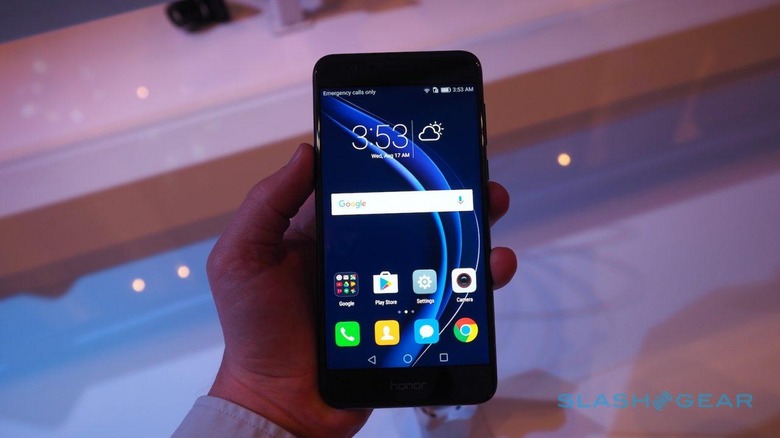 Now the question is whether buyers in the US are quite so enthusiastic, especially with the OnePlus 3 already having such a strong reputation among Android fans on a budget. If you're keen, you can put in a preorder from today, with both the 32GB and 64GB versions due to ship from September 3.