$799 MacBook Air tipped for Q3 2012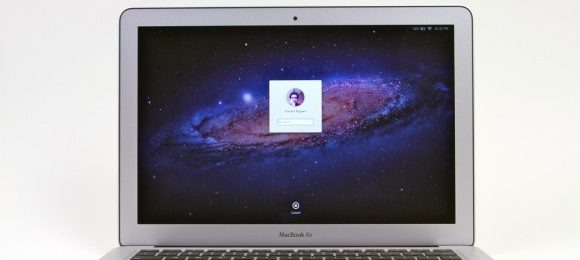 Apple will release a budget MacBook Air in Q3 2012, supply chain insiders claim, pricing the entry-level ultraportable at just $799 and presenting a compelling alternative to Intel's ultrabook drive. Exact specifications for the new budget model haven't been suggested by DigiTimes' sources, though the Cupertino company's target is clear: second-gen ultrabooks running Ivy Bridge processors from names like ASUS, Acer, Lenovo and Sony.
With the demise of the plastic-bodied MacBook, Apple's point of entry for OS X computing is the $999 11.6-inch MacBook Air. Beneath that lies only the iPad – probably paired with a hardware keyboard accessory for easier text entry – from $499 to $829 depending on specifications and connectivity options.
Still, given Intel and its PC OEM partners are aiming for $799 and below ultrabooks, particularly with the arrival of Windows 8, an OS X machine instantly recognizable as a notebook makes no small amount of sense for Apple. With the ongoing fall in flash memory pricing, Apple could potentially keep the base storage at 64GB, but perhaps pair it with an Ivy Bridge Core i3 processor to save costs. Currently, the cheapest MacBook Air uses a Sandy Bridge Core i5 chip.
Big changes are believed to be afoot for Apple's computing line-up in 2012, with Ivy Bridge tipped to be just one of a group of sweeping updates to the MacBook Air and MacBook Pro range. The latter is where the most noticeable differences should be found, however, with Apple tipped to be transitioning elements of the Air style over to its flagship Pro line-up, ditching the integrated optical drive and stretching out battery life in ways PC rivals can't yet achieve.