Volvo And Starbucks Team On Fast EV Chargers With Your Latte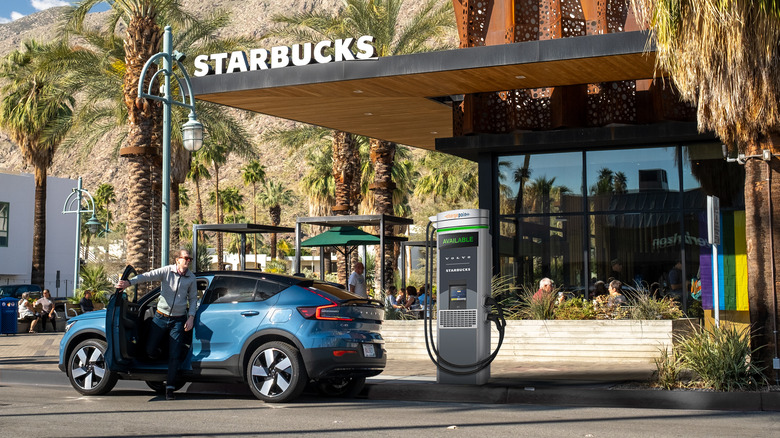 Volvo
Caffeine may be the long-distance driver's top-up of choice, but a new Volvo and Starbucks pilot is aiming to give electric cars and plug-in hybrids a jolt with a DC fast charger collaboration. The trial will see up to 60 chargers installed at as many as 15 Starbucks locations on the US west coast, creating a Denver to Seattle EV corridor with caffeine-themed pitstops.
The chargers will be Volvo-branded, but the automaker is partnering with ChargePoint on the hardware, installation, and background infrastructure. Exact details on the charging power levels involved have not been shared yet, though ChargePoint has both 250 kW and 350 kW models in its line-up.
With a DC fast charger, Volvo says, its all-electric C40 Recharge would take around 40 minutes to go from 20% to 90% charge. Volvo and Starbucks envisage around 100 miles at most between each charging location – a C40 Recharge has an official EPA range of 226 miles, though obviously, how it's driven and the terrain of the route plays a considerable role in that number – and expect the eventual route to span a 1,350-mile distance from Denver to Seattle.
Volvo-branded chargers, but open to all EVs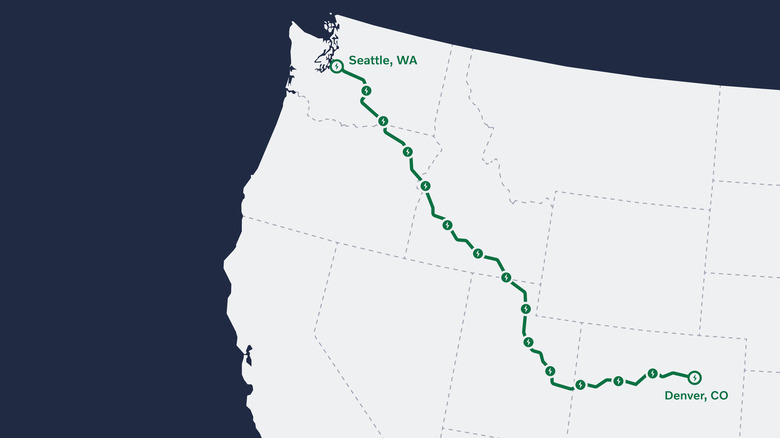 Volvo
Unlike Tesla's Superchargers in the US, the Volvo-branded chargers won't be limited solely to owners of Volvo EVs and PHEVs. Anybody with a ChargePoint account and a compatible vehicle should be able to plug in and recharge, in fact. However, Volvo drivers will get either free charging, or preferential rates, depending on the location.
Volvo EVs and PHEVs with the Android Automotive OS infotainment system will be able to use the ChargePoint app - released first for the Polestar 2, the EV from Volvo's all-electric cousin – to locate their nearest station. However, they'll also show up in the regular ChargePoint app, too.
Installation of the chargers is expected to be completed by the end of this year. Whether it goes any further than that, meanwhile, depends on how well the pilot runs.
Volvo's 2022 PHEVs get more electric range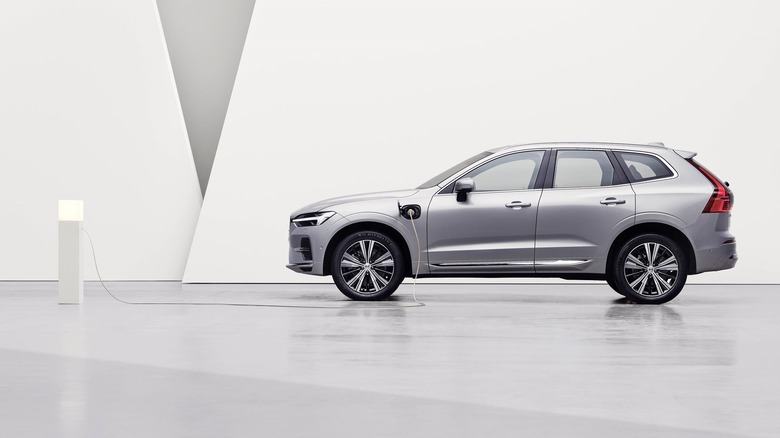 Volvo
The announcement comes as Volvo unveils drivetrain upgrades for its model year 2022 Recharge plug-in hybrid models in the US. The Recharge T8 AWD PHEV trim – offered on select Volvo 90 and 60 Series cars and SUVs – will now offer between 35 and 41 miles of EPA estimated range, the automaker says. That's courtesy of not only a larger battery, with added cells taking it from 11.6 kWh to 18.8 kWh, but a more potent rear electric motor that now musters 143 horsepower rather than 87 horsepower.
The result, Volvo says, is more electric range, more power and all-wheel-drive performance, and greater traction on slippery terrain and when towing. It'll also enable a one-pedal drive mode, as Volvo already offers on its pure-electric Recharge models.
However, the most important change might be how that impacts the PHEV's standing with the EPA. Thanks to the uptick in electric range, the newest Volvo Recharge T8 models will now qualify for the full US federal tax credit for EVs, of $7,500. Previously, they only qualified for around $5,419.