Twitter Shops Is Open For Business, And Free To Use (For Now)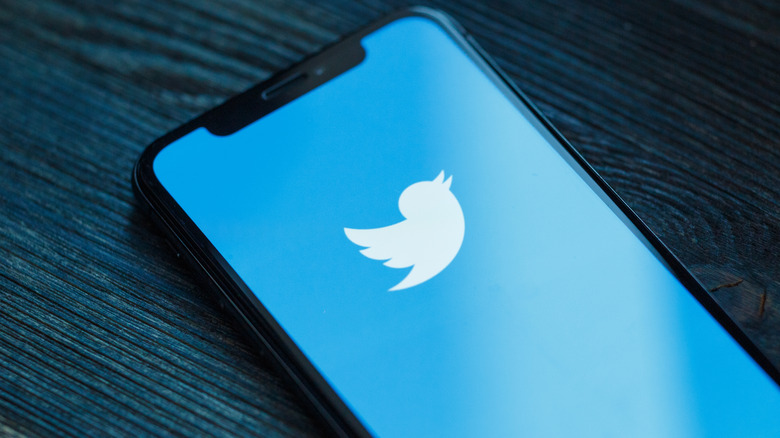 XanderSt/Shutterstock
Tired of clicking on a link within a tweet from your friend or your favorite brand that takes you to a product you're looking for, or clicking on the link on a brand's Twitter bio that makes you leave the app and go straight to their online shop? Get your credit cards ready, netizens. Twitter is launching Twitter Shops, a pilot e-commerce feature that will make it easier for users to browse the shops of their favorite brands and for merchants to showcase their products on the popular social media platform.
According to a blog post the platform published on Wednesday, Twitter Shops is free to use on the mobile version of Twitter — for now, anyway. The new feature allows merchants to curate a collection of a maximum of 50 products to showcase on their Twitter profile, and gives users the chance to not only talk about the products but also view them from the profiles of their favorite brands and purchase without leaving Twitter.
Twitter Shops is currently in beta testing, so for now it's only available for select users in the US who use Twitter in English on iOS. It's unknown when the feature will be available for every user.
How to buy with Twitter Shops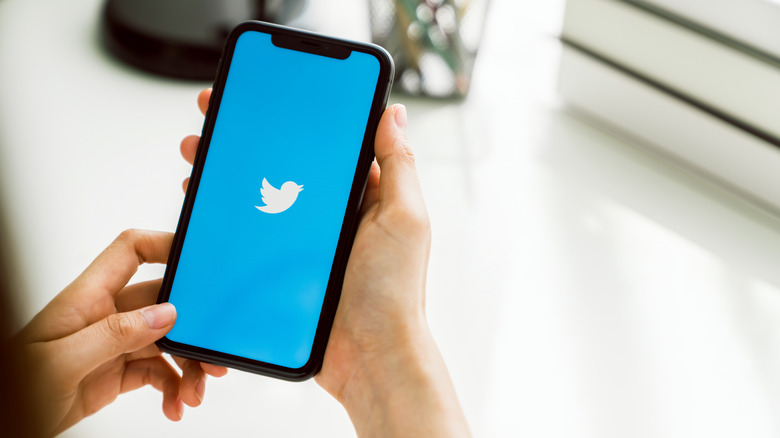 sitthiphong/Shutterstock
If you're using an iPhone and you have your Twitter app updated, you should be able to view this new system today. As soon as you go to the profile of a merchant that has Twitter Shops enabled, like Verizon, you'll see a button above their timeline that reads "View Shop." When you click on that button, Verizon's shop opens up and you'll be able to scroll through the phones and other products it chose to showcase on its profile. When you're ready to buy something, like a new iPhone 13, click on the product of your choice and the in-app browser will redirect you to Verizon's website to show you the description of the product and let you checkout.
Just like only a select few users will be able to shop within the Twitter app, the Twitter Shops feature is currently available to a small number of merchants and managed partners within the US. Verizon is one of those merchants who have enabled Shops, along with @LatinxInPower, @ArdenCove, @GayPrideApp, and @AllIDoIsCookUS.
The mechanics of Twitter Shops are similar to TikTok Shopping, which launched on the video sharing platform in partnership with Shopify in August 2021. This feature allowed content creators with a TikTok For Business account to add the Shopping tab to their profiles and sync their product catalogs to curate mini-storefronts for their users to browse through and buy from.
Twitter's foray into e-commerce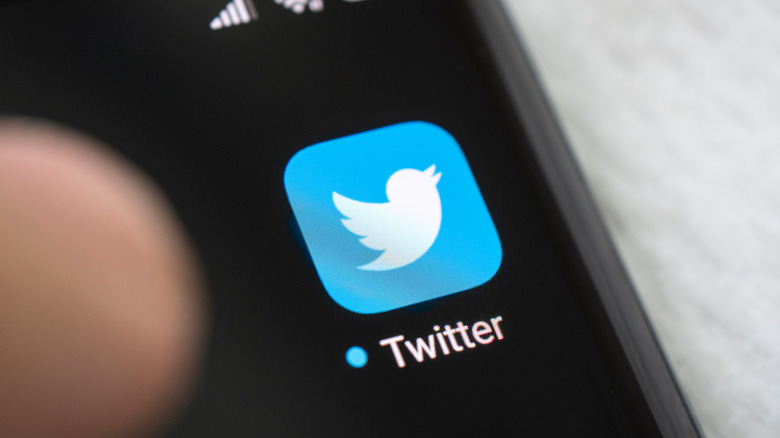 diy13/Shutterstock
Twitter has been experimenting with e-commerce long before it developed Twitter Shops. Last July, it launched a pilot for the Shop Module, allowing users to browse for their most wanted products at the top of the merchant's profile. The only caveat with the Shop Module is that merchants were only allowed to showcase five products, which forced users to actually leave Twitter and go straight to that merchant's store because their profile didn't give them any other option. 
Four months later, Twitter tapped Walmart to beta test Live Shopping, an interactive feature that involved users watching a livestream from a merchant's profile as they are shopping for their products, during a Cyber Week event with pop star Jason Derulo. According to TechCrunch, that livestream netted Walmart more than 2 million views, and the feature has since been rolled out to other managed partners, like GoPuff and Samsung.
Merchants and other content creators have been selling their products on TikTok, Instagram, Facebook, and Etsy for more than a decade at this point. Twitter Shops is the latest e-commerce venture that gives them the opportunity to reach out to more customers on Twitter.