Pixel Phones Add Night Sight In Snapchat, Message Stickers, And Live Caption For Calls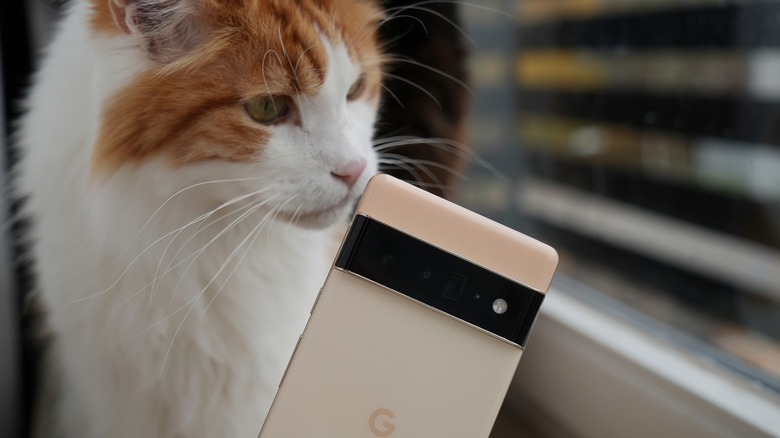 Mr.Mikla/Shutterstock
A new set of features were delivered by Google to Pixel smartphone owners starting on March 7, 2022. Google called the new set of features their "Tenth Pixel Feature Drop," otherwise known as their "March Pixel Feature Drop." Included in the mix were an update to the "At a Glance" widget, the addition of Spanish to Live Translate, new Message Stickers, Live Caption for calls, and new Night Sight for Snapchat.
These features will appear first for devices as old as Google Pixel 3a and new as Pixel 5a (5G). That means all the Pixel 4 and Pixel 5 devices, too. The first round of updates will start to appear on Monday, March 7, 2022, while Google Pixel 6 and Pixel 6 Pro will start to see the update with these features later this month. 
It should also be clear, at this point, that devices older than the Google Pixel 3a will not be getting any more major feature updates in the future. If you're buying a used or refurbished Google Pixel smartphone from this point forward, it'll probably be smart to pick a Pixel 3a or newer. 
At a Glance and Live Translate in Spanish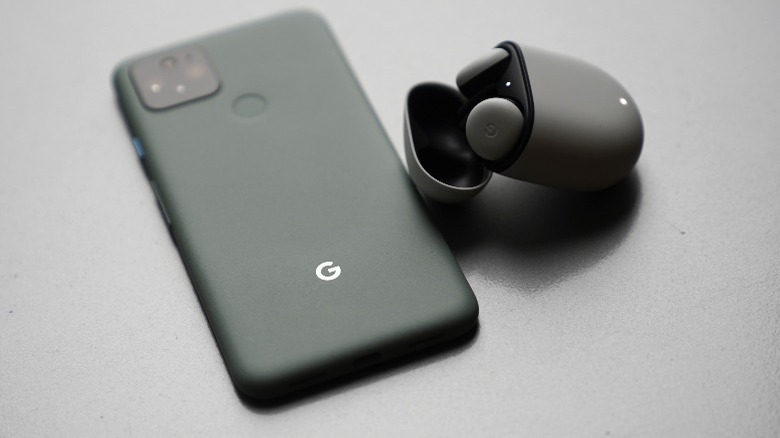 Bloomberg/Getty
The At a Glance widget is getting a boost with the inclusion of battery levels for one or more devices. The device on which the widget is hosted will have its battery level included alongside connected devices like Pixel Buds. It would appear that this feature works with device connected with Bluetooth only – for now.
Live Translate in Spanish will (apparently) only be sent to Google Pixel 6 and Pixel 6 Pro. It's entirely likely we'll see this addition of Spanish to the Live Translate collection on future Pixel phones, too, but we can't be so sure about devices older than Pixel 6.
Live Caption for calls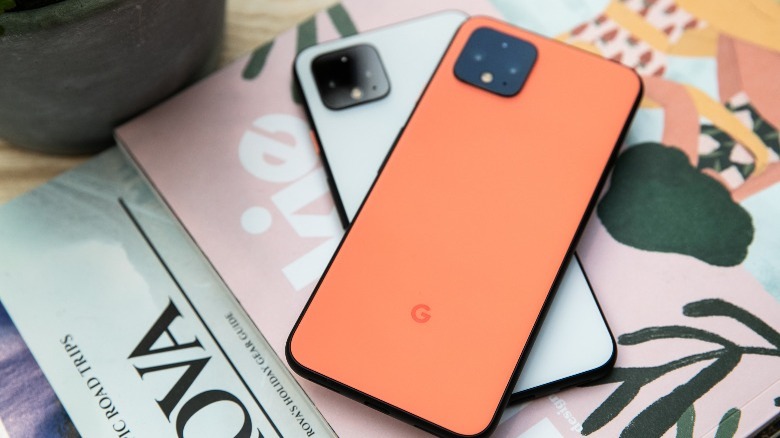 Bloomberg/Getty & Google
Live Caption for calls will allow you to make a call in a way that effectively mashes together an audio call and a text message interface. This feature allows the user to see captions of what the person on the other end of the call is saying. This feature also allows you to type words (as if you were sending a text message) that'll be sent to the other person on the call that'll then be "read out loud" (with audio).
Night Sight in Snapchat and Message Stickers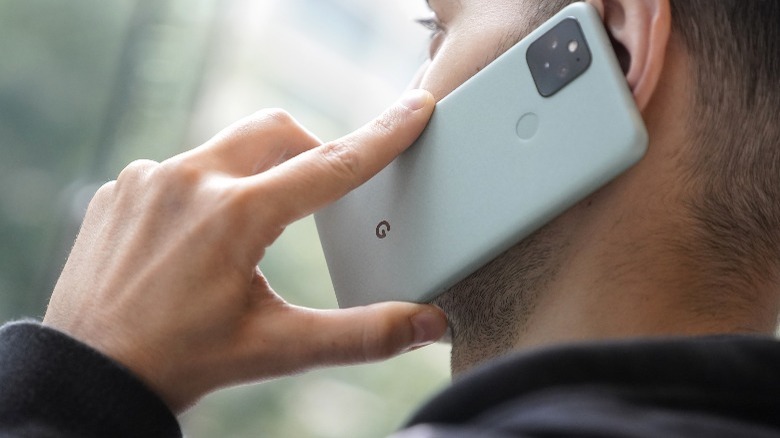 Bloomberg/Getty
Night Sight is one of those smartphone features that we can no longer imagine living without. Being able to snap a photo in extreme low light and being given a photograph that's lit lighter than I see it in real life is still magical – even though we've had the feature at our disposal now for several years.
Night Sight will be available inside Snapchat's own in-app camera, starting with this update for Pixel smartphones. You could always snap photos with your standard camera app on your Pixel phone and import them into Snapchat, but now you can handle the whole process inside the app.
Message Stickers were added to Gboard with this update. With Message Stickers, users can create "stickers" on the fly, including words typed on the keyboard. This feature won't necessarily work on all messaging apps right out the gate, but it would not be shocking to find it working on Google's own in the immediate future.