Air Hogs Supernova Review: Simple Drone With Motion Control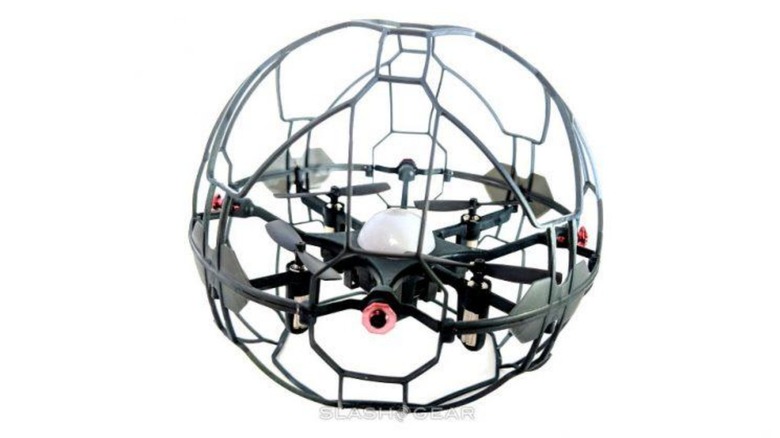 We may receive a commission on purchases made from links.
Over the past week we've played with the Air Hogs Supernova, a tiny drone made to be minimal. This drone is controlled with an on-switch and sensors. The user tells the drone what to do and how to act with a series of gestures – hand signals in the air – and all power is provided by a charging cable that's not unlike what smartphone users have for their smartphone. This drone is just about as simple as a drone gets.
The Supernova is essentially a set of motion sensors attached to a motor and several fan blades. It's made mainly of plastic and metal, and is protected from harm by a thin plastic cage. The plastic cage protects the blades from external or user harm, but also protects the user from blade harm.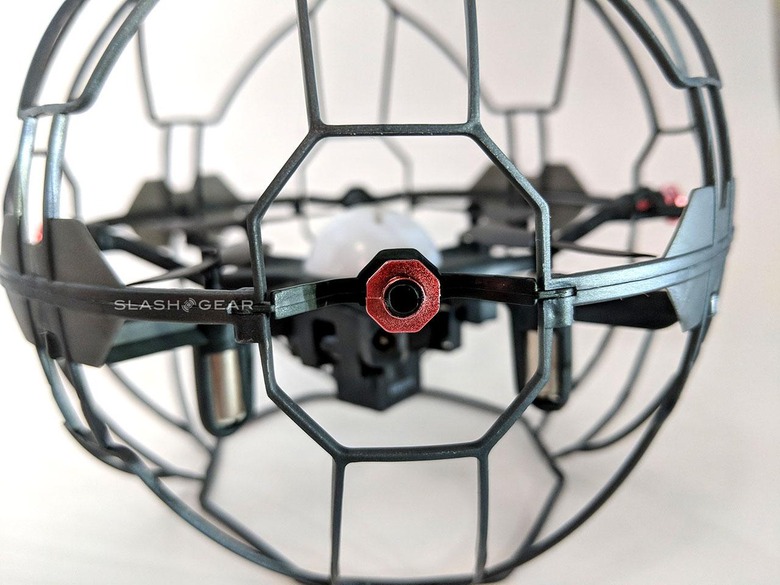 This device is charged with a USB cord – included in the box – and can be switched on immediately. Once switched on, this drone lifts up from the ground and begins to hover just a few feet off the ground. Controls are all listed in a handy-dandy guide provided with the drone, also in the box.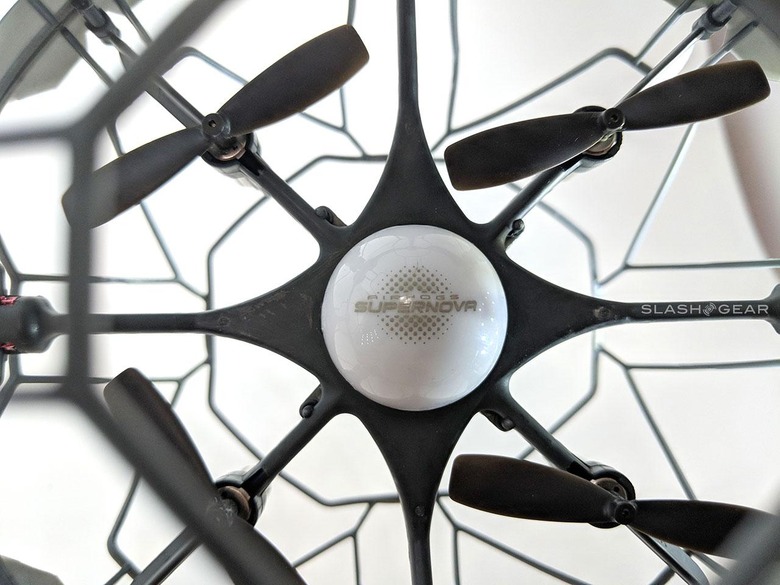 I was able to perform basically every trick in the book by the time I'd used the drone a couple times. It's not particularly difficult to get the hang of, and assuming you're adept at swiping your hand through the air and are semi-quick on your feet, there's little chance you won't be able to master the drone within an hour, yourself.
This drone has no cameras, it's not remote-controlled, and it requires no smartphone. It's independent of all other things electronic save its own charging cord. If you're new to the drone universe, this might well be the perfect gateway drone to begin your drone journey.
This drone is exactly the sort of hardware I'd want if I needed to buy a gift for a young person with a love for simple tricks. For very little investment – monetary or time-wise – this drone has a lot to offer for basic entertainment. And when you're done crashing it into the wall or accidentally into traffic enough times, you can move on up to something more complicated – easy peasy!
The center pod contains a light that blinks when actions are successful and when the device is powering up or ready to shut down. The drone comes with its power cord and an extra set of blades just in case you happen to crash directly into your own face – though for the most part disasters will be avoided thanks to the cage.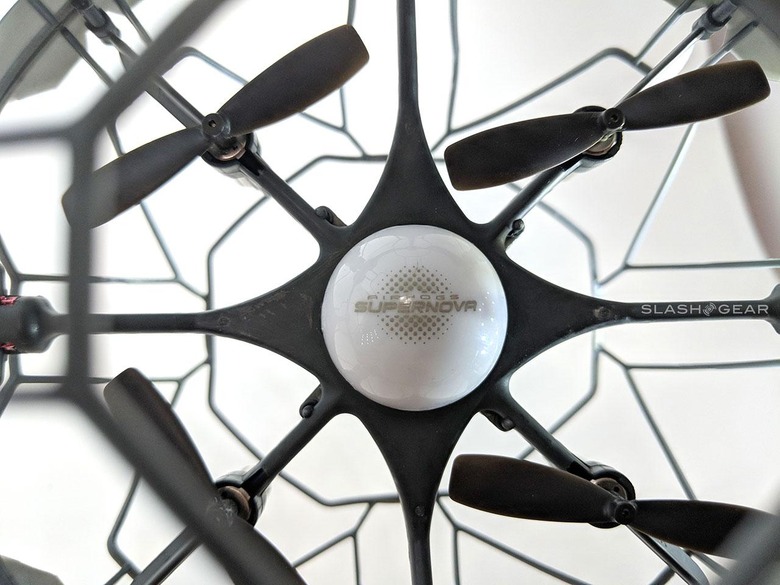 The Air Hogs Supernova is the first motion-controlled drone the brand's ever made, and it's out in stores right this minute. This drone can be found at retail locations of many sorts, including through Air Hogs on Amazon as of this month for right around $40 USD.
SlashGear uses affiliate links, and sometimes if you buy something we'll get a small cut of the sale