Apple's 'Mac Studio' Sounds A Lot Like The Mini Mac Pro Of Our Dreams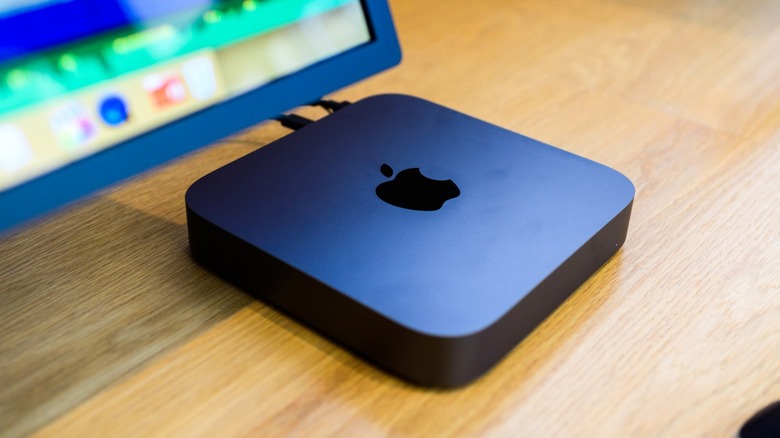 Hadrian/Shutterstock
In fitting with the "3 Bears" methodology Apple has held to over the past few years, a new "just right" Mac desktop machine may be nearly ready for reveal. Rumors suggest we'll see several new Mac machines before the end of the year, including a new Mac Mini and a new Mac Pro, but it's a third – and brand new – machine that'll fit right between the two that we're getting most excited about.
According to information seen by 9to5Mac, the so-called "Mac Studio" will be priced and powered to fit the professional creative user's needs without breaking the bank with maxed-out specs. The same source suggests that this is likely the same device that was spoken of back in May of 2021. Believed to be developed under the codename J375, it would occupy a long-empty slot for a mid-tier desktop. That's a demand the iMac Pro went some way to addressing, though not for those wanting to use their own displays rather than an all-in-one design.
The "Mac Mini Pro" at last?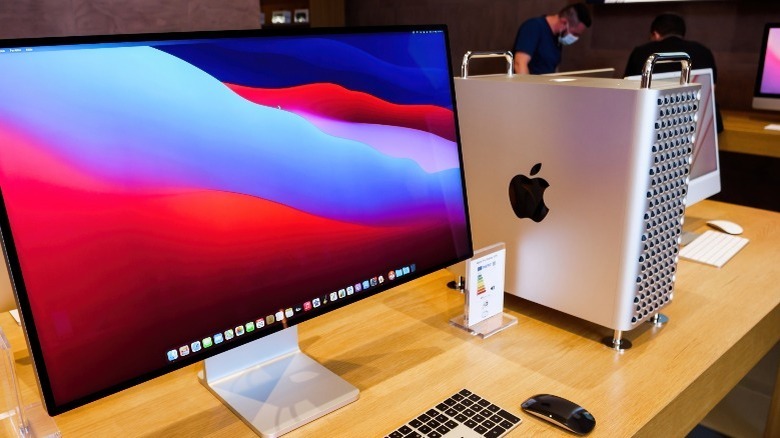 Hadrian/Shutterstock
A Mac Mini with a major processing power boost, plenty of ports, and a price that'll beat the Mac Pro? That sounds very nice, thank you. Now, if only we could be assured of a pathway to hardware upgrades as our work requires over the next few years – that'd be ideal.
It's also suggested that there'll be two versions of this Mac Studio, one of which has effectively the same M1 Max chip as found in the 2021 MacBook Pro. The other is expected to be the higher-end of the two, with processing power that exceeds the M1 Max chip.
Above you'll see a Pro Display XDR and a Mac Pro. The Mac Studio's size is rumored to be somewhere between that of the otherwise newest Mac Mini and this far larger Mac Pro. It's likely this new device will be far closer in size to the Mac Mini than the Mac Pro, with fewer holes on the front, the back, or either of the sides. You'll presumably trade ports in favor of those smaller dimensions (and lesser price), too, though that may well be a compromise many prosumers are willing to make.
A Studio Display for good measure?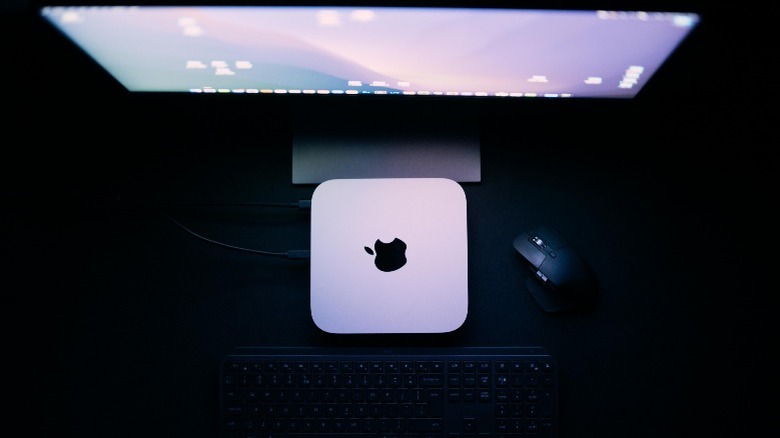 Djordje Novakov/Shutterstock
It's also rumored that Apple will pair the Mac Studio desktop machine with a new Apple Studio Display with 7K resolution panel. What would appear to be the same source as 9to5Mac worked with regarding the Mac Studio suggests that an Apple Studio Display would replace the company's Pro Display XDR as the primary Apple-made high-end desktop display in stores.
It's entirely possible that this new display would be one of a set of two or more, or an ongoing, expanding series over the next few years. It seems likely that the "Apple Studio Display" would be the obvious companion for the "Mac Studio." If we look to our calendar of yearly events for Apple, WWDC 2022 would seem to be the most likely candidate for a reveal of this newest device series. We'll presumably find out more this coming summer.