Rivian Backtracks On Price Increase Strategy That Left Customers Furious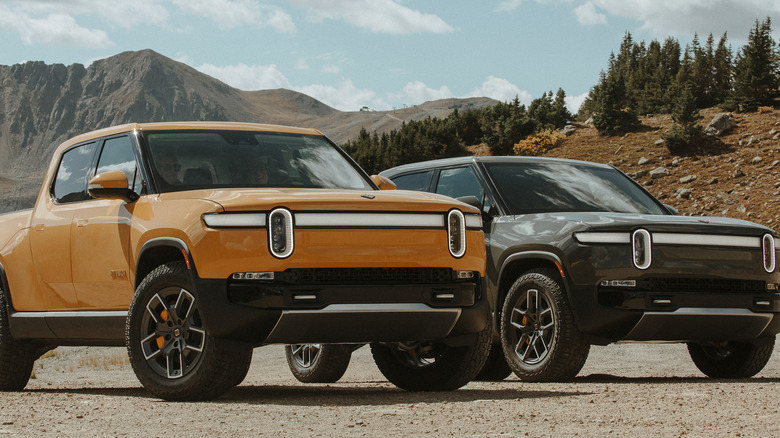 Rivian
Rivian has changed course on its controversial price increase announced earlier this week, backtracking on plans to increase the cost of its highest-spec R1T and R1S all-electric pickup and SUV after facing furious customers and a spate of order cancellations. The fledgling automaker had surprised preorder holders on Tuesday, March 1st, with the news that it would be making its quad-motor models dramatically more expensive, a change which would impact almost all of those customers.
For the R1T pickup truck, the quad-motor configuration that Rivian had announced initially would be going up by around 17%, the company confirmed. That would take an entry-level truck from $67,500 before EV incentives, to around $79,500, depending on final configuration.
The R1S, meanwhile, saw an even bigger price change. The electric SUV rose around 20%, making what had been a $70,000 EV suddenly $84,000 before incentives. Rivian blamed pricing that had been fixed when it initially announced both models back in late 2018, along with changes in the global supply chain and rising materials costs for the adjustments.
Rivian CEO acknowledges 'broken trust'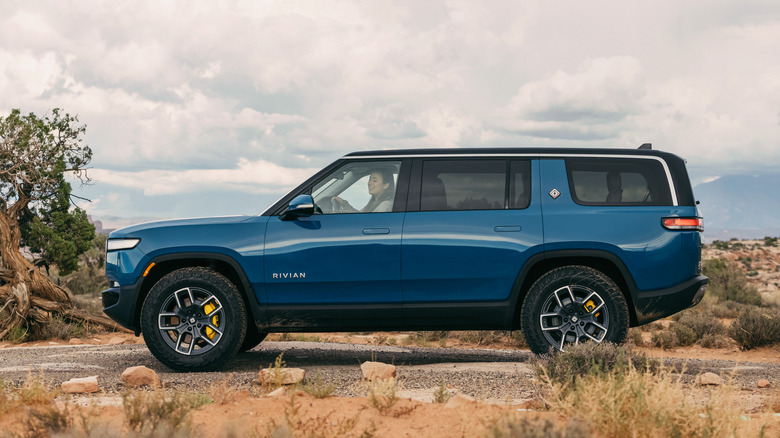 Rivian
Though that may well be true, Rivian's decision to apply the pricing increase to all of those people with a preorder already met with fury from customers. Only those who had taken delivery already – still a relatively small number, as the automaker continues to ramp up production – or were in the very final stages of their fulfillment could expect to pay the original prices. Everyone else would need to cough up the thousands of dollars extra, or alternatively switch to new, less-powerful dual-motor versions of the two vehicles that aren't expected to go into production until 2024 at the earliest.
The reaction was swift and unsurprisingly negative, something Rivian CEO RJ Scaringe has acknowledged today in an open letter. "As we worked to update pricing to reflect these cost increases, we wrongly decided to make these changes apply to all future deliveries, including pre-existing configured preorders," the Chief Executive acknowledges. "We failed to appreciate how you viewed your configuration as price locked, and we wrongly assumed the announced Dual-Motor and Standard battery pack would provide configurations that would deliver price points similar to your original configuration. While this was the logic, it was wrong and we broke your trust in Rivian."
Scaringe also conceded that Rivian's communication strategy for the changes had been poor, and that the automaker hadn't provided "enough insight into what was driving these decisions."
Preorder holders go back to the original pricing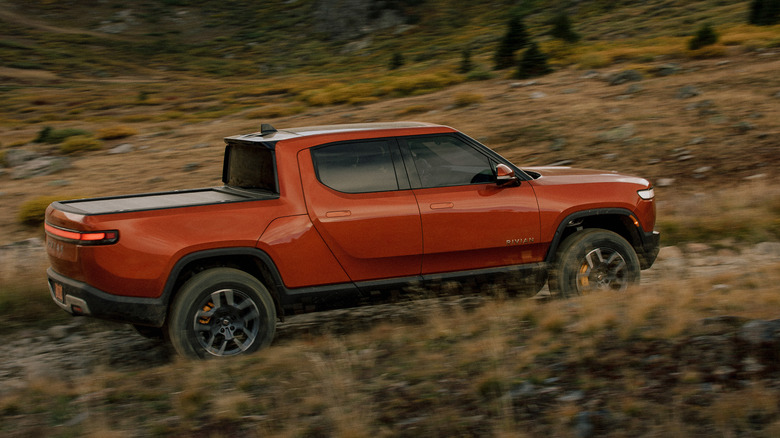 Rivian
As a result, and to hopefully rebuild some trust among would-be R1T and R1S owners – some of whom have had deposits placed with Rivian since 2018 – the original pricing will be restored, at least for some. "For anyone with a Rivian preorder as of the March 1 pricing announcement, your original configured price will be honored," Scaringe said today. "If you canceled your preorder on or after March 1 and would like to reinstate it, we will restore your original configuration, pricing and delivery timing."
It's unclear just how many preorder customers actually cancelled their order following news of the price adjustment at the start of the month. Rivian's decision to announce how much it would be selling the R1T for back when the electric truck was announced always left it facing the potential of a very different market by the time production began; delays in that actually happening didn't help matters.
Now, with the Ford F-150 Lightning, about to reach dealerships, Rivian's framing has inevitably changed. Ford's all-electric pickup starts from around $40k prior to incentives, though consumer models range from around $53k and run all the way through $91k and above. The quad-motor R1T is more powerful and better-equipped than the base F-150 Lighting, certainly – closer, indeed, to the 2024 Chevrolet Silverado RST First Edition, which will be a hefty $105,000 when it arrives in a couple of years time – but despite positive reviews of the Rivian it's not hard to see why preorder holders might be left angry at how the company handled the situation this week.
For anybody placing an order now, Rivian's truck and SUV configurators will reflect the new, more expensive prices. Orders placed today for quad-motor models are expected to ship sometime in 2023, the automaker says, depending on customer location and vehicle options.