Rivian Price Change Takes Immediate Effect: The Details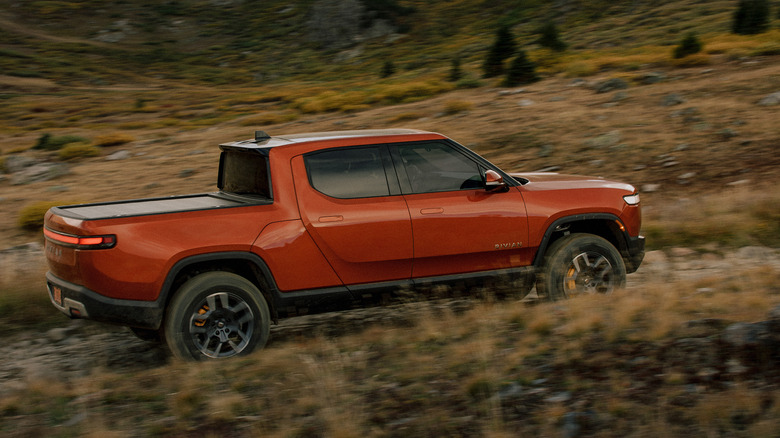 Rivian
Rivian is raising the pricing of its quad-motor R1T and R1S electric pickup and SUV, blaming supply chain issues and inflation for the changes, and introducing new dual-motor versions in the hope of pre-empting frustrated buyers. The expanded line-up also includes a new Standard battery pack option, which Rivian says should be good for 260+ miles of driving in the dual-motor EVs.
The change will mean a roughly 17% increase in price for the quad-motor R1T, which uses an individual electric motor for each wheel on the pickup. Until now that's been priced from $67,500 before EV incentives and with the 314-mile Large battery pack. It'll be increasing to around $79,500, depending on the final configuration.
For the quad-motor R1S, Rivian's SUV version, the increase will be around 20%. That will mean a truck that currently starts at $70,000 before incentives and options will increase to around $84,000. Until now, Rivian has only offered the Large battery on the R1S.
Unfortunately for those who reserved even early on, there's little chance of escaping the price changes. Only those who have already taken delivery of their EV, or who are in the very final steps of completing their purchase and are already marked for fulfillment, will pay the originally announced pricing. The majority of pre-order holders will find the new figures apply.
2018 pricing, 2022 dilemma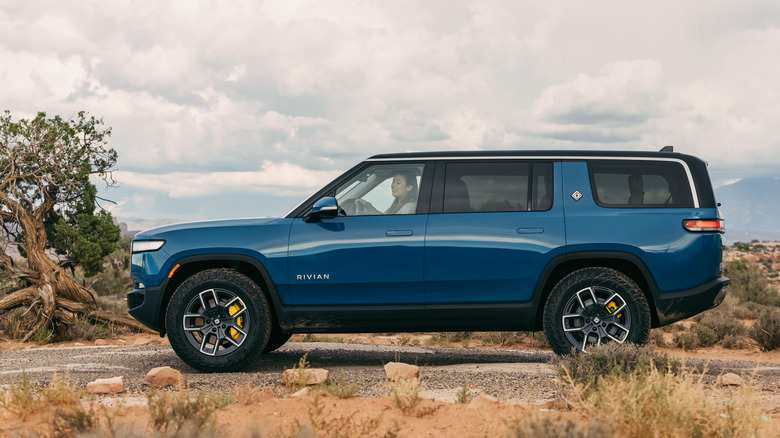 Rivian
Rivian arguably backed itself into a corner with the R1T and R1S launch, having announced pricing for the electric truck and SUV back when it first unveiled the two EVs in late 2018. Even at the time, the $67,500 starting figure seemed competitive, though – like others in the growing BEV industry – the automaker was counting on efficiencies of scale and general advances in component production to help keep build costs down.
Of course, what actually happened is a global pandemic, a supply chain crunch, the impact of which experts say could linger for several years more, and a widespread shortage of new car supplies. Those vehicles which are available, meanwhile, typically see dealer markups in the US. In some cases that has added thousands or even tens of thousands of dollars to the sticker price of a new car, truck, or SUV.
"Like most manufacturers, Rivian is being confronted with inflationary pressure, increasing component costs, and unprecedented supply chain shortages and delays for parts (including semiconductor chips)," Jiten Behl, Chief Growth Officer at the automaker, said in a statement today. "This rise in cost and complexity due to these challenging circumstances necessitate an increase to the prices of the R1T and R1S models we offer today — prices which were originally set in 2018. This decision will allow us to continue to offer competitive products that maintain the high standard of quality, performance and capabilities that our customers expect and deserve from Rivian."
"Along with the adjusted prices for our current offerings," Behl added, "we are also announcing Dual-Motor AWD and Standard battery pack options for R1T and R1S, which will provide a broader range of choices for customers as part of our expanding portfolio of options, upgrades and accessories."
Dual-motor AWD will be the entry-level Rivian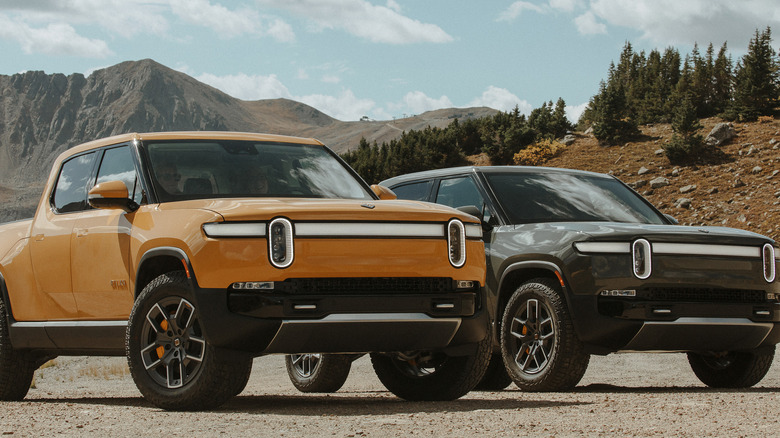 Rivian
The dual-motor AWD configuration will be available on both the R1T and the R1S. As we've seen from other automakers, there'll be two motors: one on the front axle and one on the rear. In total, Rivian says, there'll be a projected 600+ horsepower, and 600+ lb-ft of torque — still more than healthy numbers, even if they fall short of the quad-motor configuration's 800+ horsepower and 900+ lb-ft of torque. 0-60 mph should arrive in 4 seconds, Rivian suggests, and – more importantly – you get the same 11,000 pounds of towing capacity as with the quad-motor versions.
More specifically, the rear motor has a higher gear ratio; that, Rivian says, pushes more torque to the rear by default as a result. In addition, there's a new Standard battery pack which will only initially be available on the dual-motor R1T and R1S. That's expected to offer 260+ miles of range. The Large pack, which is estimated at 320+ miles of range, and Max pack with an estimated 400+ miles, will also be offered.
The announcement actually means that Rivian can continue offering a truck at its original $67,500 price point — it just isn't quite the same as what buyers originally thought they'd be getting. Instead, they'll get the R1T dual-motor AWD with the Standard battery pack. Pre-order holders will be able to switch from the quad-motor version to the dual-motor version if they prefer. 
Even if you're content with the changes, there'll still be a while before you take delivery. Orders placed today for a quad-motor R1T or R1S will be delivered in 2023 at the earliest, Rivian says, depending on location, pre-order position, and options. The first dual-motor R1T and R1S deliveries will follow in 2024, and the first Standard battery models are earmarked for Summer 2024.
The EV truck market is known for wild pricing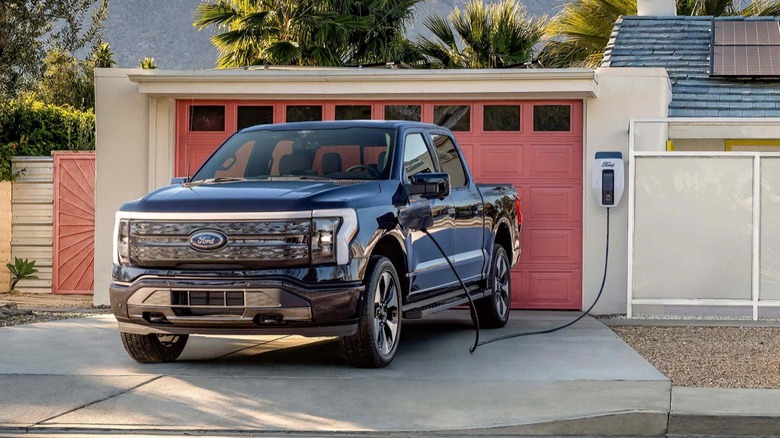 Ford
While a price change is unlikely to go down well with Rivian pre-order holders, it's another example of the wide-ranging strategies automakers have adopted as they get into battery-electric vehicles. Ford's F-150 Lighting, for example, surprised many with its roughly $40k starting price, though consumer models start at around $53k and run all the way through $91k and higher. The details of Tesla's Cybertruck launch remain nebulous, though Elon Musk originally promised a $40k starting point.
Meanwhile, other automakers have taken a far more premium approach. GMC's Hummer EV starts at almost $110k in Launch Edition form, though promises 1,000 horsepower and 0-60 in a supercar-rivaling 3.0 seconds in return. GM stablemate Chevrolet also opted for extremes with its 2024 Silverado EV: there'll be a more affordable "Work Truck" configuration, but the first consumers will have to pay $105,000 for the RST First Edition with 664 horsepower.