Epic Games Just Bought Bandcamp
Gaming company Epic Games announced that it acquired music streaming platform Bandcamp, according to releases on the websites of both companies. Epic Games noted that the deal was conceived because both brands share the value of giving artists a quality platform on which to distribute their work while keeping a majority of revenue generated from it. Epic Games is generally known for is development of Fortnite, its hosting of the gaming engine Unreal Engine, and its hosting of the Epic Games digital video game store. 
Bandcamp noted on its website that it will continue to operate as a separate platform focused on music streaming and distribution, a platform where artists are said to take home an average of 82% of revenue from their music. This could mean more integration of independent music into independently-made video games, and a boost in cross-promotion between the two niches. This seems ideal for both, as the practice of creating and enjoying works of art – be they multi-player epics or punk rock anthems – free from the guidelines of established hierarchy has been a long-cherished value at the heart of both communities.
How the deal melds with the vision Epic Games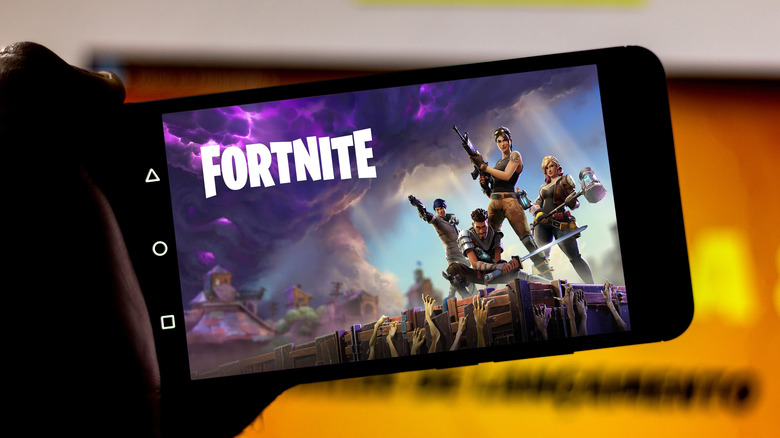 rafapress/Shutterstock
Epic Games is best known for its groundbreaking game Fortnight and game engine Unreal Engine. The company has built its reputation on promoting an equitable gaming experience that rewards both players and game developers. Rather than selling titles to major distributors, Epic Games connects game builders with those who want to play their games – acting as an intermediary rather than a corporate overlord.
"We couldn't be more excited to welcome the Bandcamp team to Epic Games," said Steve Allison, Vice President and General Manager, Store at Epic Games. "[Bandcamp] aligns closely with Epic's approach to supporting creators across all media and enabling them to connect directly with their fans."
At the same time, as WralTechWire notes, Chinese company Tencent owns 40% of Epic Games, and also has stakes in the streaming service Spotify. Whether or not this will have any bearing on the future of Bandcamp's relationship with creators is pure speculation, but some artists have raised concerns. The vibe of releases from both Epic Games and Bandcamp hint that both brands will retain their focus on independent creators, and that this shared vision sparked the acquisition in the first place.
What is Bandcamp, and what will it bring to Epic Games?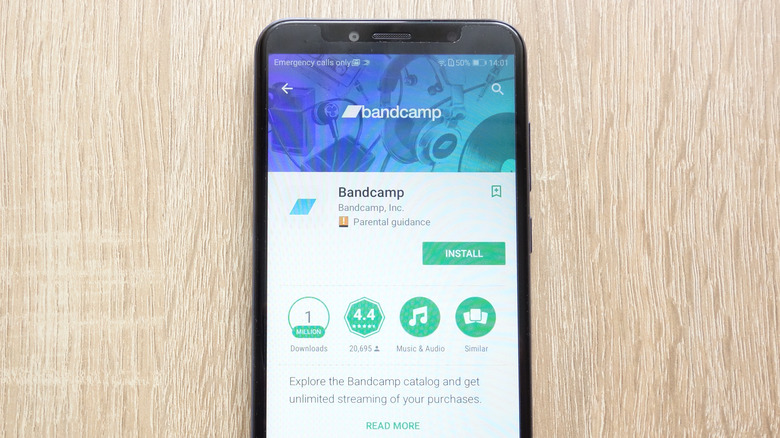 Piotr Swat/Shutterstock
Bandcamp is a music streaming platform that allows indie music creators to upload their music and merchandise for public distribution. Artists can monetize their work through streaming royalties and earn direct profits from the sale of merchandise and downloads of their music.
The company became iconic for its focus on independent creators, rather than prioritizing big names as other major streaming services have done. Artists who used its platform became accustomed to its "Cha-Ching!" email subject lines, which indicate a sale has been made and that money is on the way.
Because both companies prioritize the creation and distribution of content directly by creators, users of both platforms shouldn't see major changes to their user interface in the immediate aftermath of the sale. Epic Games has pledged to honor Bandcamp's commitment to indie musicians, and Bandcamp has reciprocated by remaining committed to what it believes is the "future" of music distribution – i.e., artists communicating and selling directly to fans.
"In Epic, we've found a partner who believes as deeply as we do that the future of music, and art itself, depends on the creation of equitable and inclusive communities like the one our fans and artists have helped to build," said Ethan Diamond, Bandcamp's CEO and a co-founder. "We're excited to work alongside the Epic team to accelerate the realization of our mission and pursue our shared goal of empowering more creators in a fair and open way."