Manhart Gives Its Custom M2 Competition The Powerful Specs BMW Didn't Dare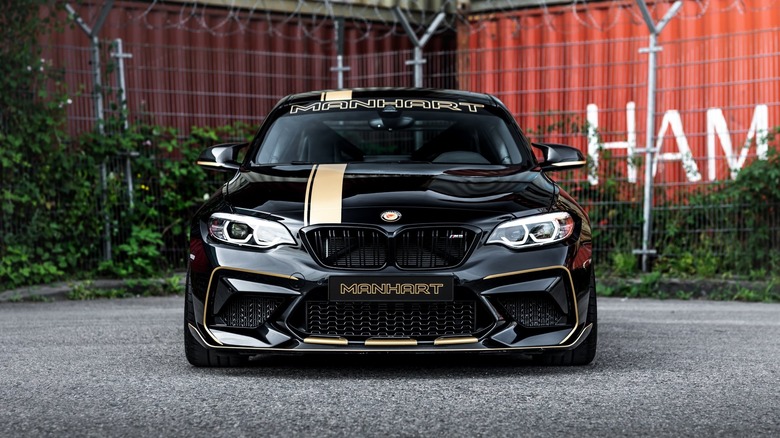 Manhart Performance
German tuning house Manhart is at it again. Most recently, Manhart unveiled the MH2 GTR, a car that we thought was the most hardcore version of the BMW M2 CS. It came with a 600-horsepower 3.0-liter inline-six engine with larger turbochargers, a new intercooler, a stainless steel exhaust system with four-inch tailpipes, and a hardcore ECU remap to seal the deal.
But apparently, we're talking about Manhart here, a tuning firm that created the BMW MH5 GTR and the Mercedes-AMG CR 700, the latter a speedier rendition of an AMG C63 station wagon with a 700-horsepower 4.0-liter bi-turbo V8 engine. And as it turns out, Manhart wants to send off the current second-gen BMW M2 CS with a bang, so it created something worth mentioning in the company's history books.
Enter the Manhart MH2 630, the newest and last member of Manhart's MH2 F87 family. If the full roll cage and deleted rear seats are any indications, the MH2 630 is a tuned racing car, the type you take on weekend track days to impress your friends.
Manhart MH2 630: Hardcore Engine Tuning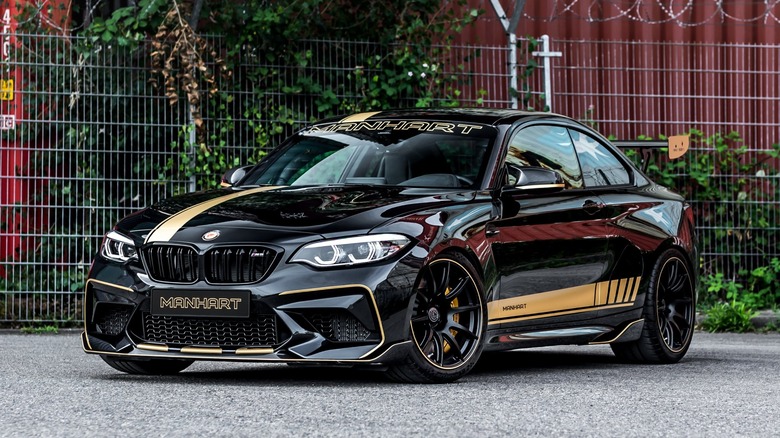 Manhart Performance
Like the Manhart MH2 GTR, the MH2 630 has an S55 bi-turbo inline-six with three liters of displacement. The engine gets a higher-performance Manhart Turbo Performance Kit, a CSF intercooler, and a bespoke Manhart stainless steel exhaust system with 3.5-inch carbon tailpipes in true Manhart tradition.
Oh, and Manhart installed new exhaust downpipes with 300-cell GESI catalytic converters to reduce engine backpressure at full chat. The result is 630 horsepower and 553 pound-feet of torque, 30 more horses than the MH2 GTR.
Track-Honed Underpinnings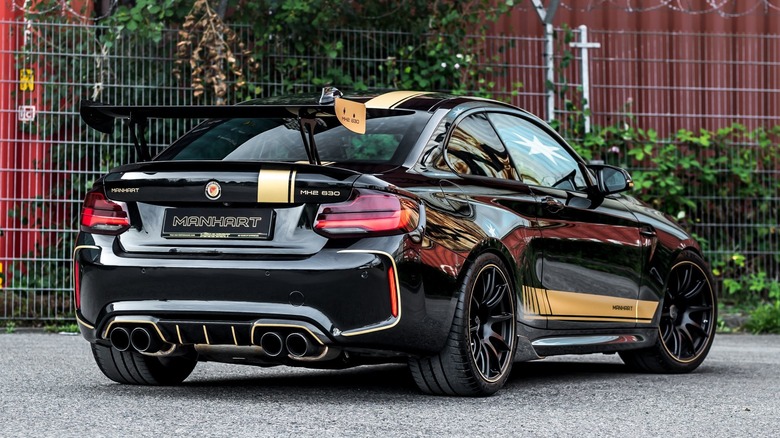 Manhart Performance
We're talking about a track-ready racing car, so Manhart pulled all the stops to make its latest creation handle like it's on rails. The MH2 630 has a three-way KW Clubsport coilover suspension on all fours to offer sharper handling and fine-tuning capabilities. It has 19-inch aluminum wheels wrapped in wider Michelin low-profile high-performance tires to keep the sunny side up.
Manhart has yet to divulge the performance specs, but any car with a 630-horsepower twin-turbo engine should have potent anchors to stop on a dime. With that, Manhart gave it six-piston front brakes with 15-inch discs while retaining the stock four-caliper rear disc brakes to deliver aggressive stopping power.
Racing-inspired Style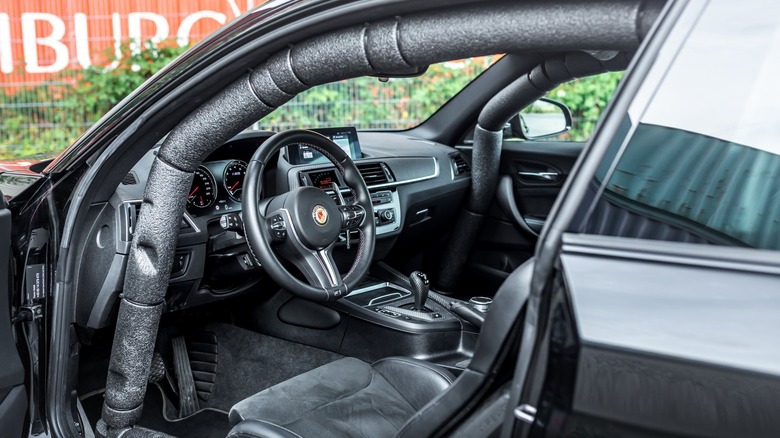 Manhart Performance
Without question, the Manhart MH630 looks fast even when standing still. It has a carbon-fiber front spoiler, side skirts, and rear diffuser to improve aero efficiency while reducing weight. It also has a bespoke Schmiedmann aluminum front hood and a giant rear spoiler from the BMW M235i.
We don't mind the gold racing stripes and decals because, well, it's a racing car. However, the liveries are optional, which means you can have a somber-looking MH2 630 if desired. Furthermore, Recaro Sportster CS seats, carbon-fiber shift paddles, a new Awron auxiliary display, and Manhart floor liners will round up the race-ready vibe.
Pricing remains forthcoming at this point, but you can get in touch with Manhart if you fancy an MH2 630.