Lenovo ThinkPad T490 Review: Designed For Professionals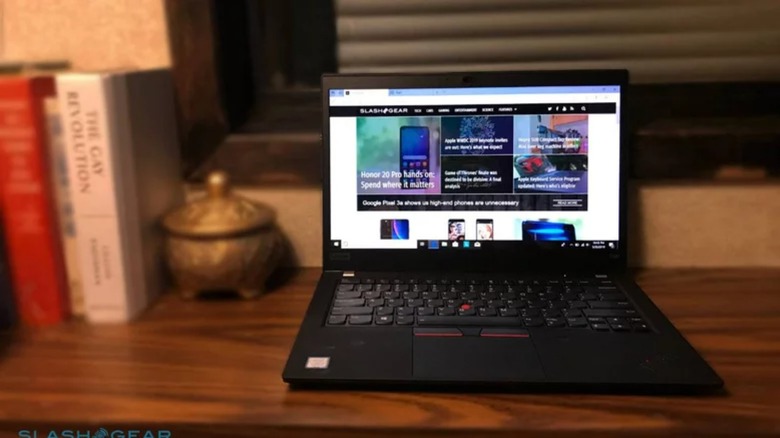 We may receive a commission on purchases made from links.
Joining its new ThinkPad X390 ultrabook comes the new Lenovo ThinkPad T490, a business laptop packing the latest Intel hardware alongside a 14-inch Ultra HD display, the latest security features, and the company's classic business notebook design. The model is designed for professionals in need of both portability and performance combined with security features and a high-quality display.
Hardware
The ThinkPad T490 feels very much like a ThinkPad laptop — that is to say, if you've seen one or two of the company's most recent models, you'll know exactly what to expect with the new T490. The image below shows the new ThinkPad X390 on the right and the ThinkPad T490 on the left. The only discernible visible difference — on the exterior, at least — is the X390's smaller size.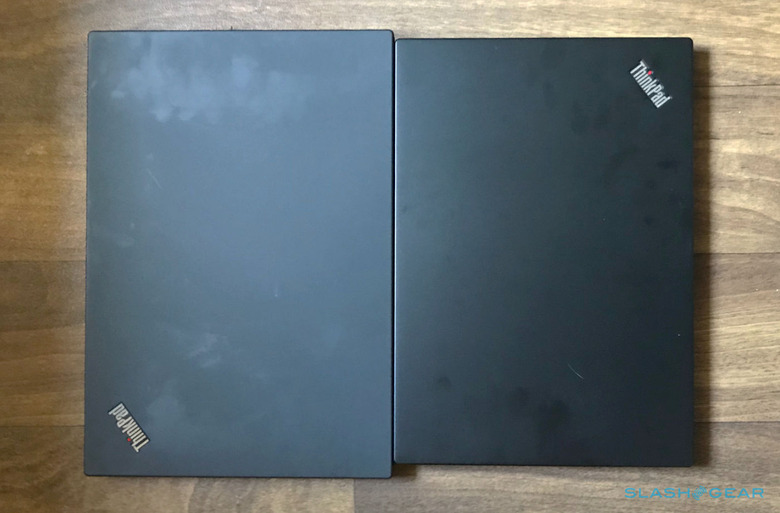 As shown in the image above, both the X390 and the T490 are very prone to fingerprint smudges. These prints can't be fully buffed away with a dry cloth, and instead require a wet wipe or something similar to wash away.
Buyers get the familiar dark ThinkPad design paired with a shiny silver ThinkPad logo on the lid, silver hinges, and a generous air vent along the right side.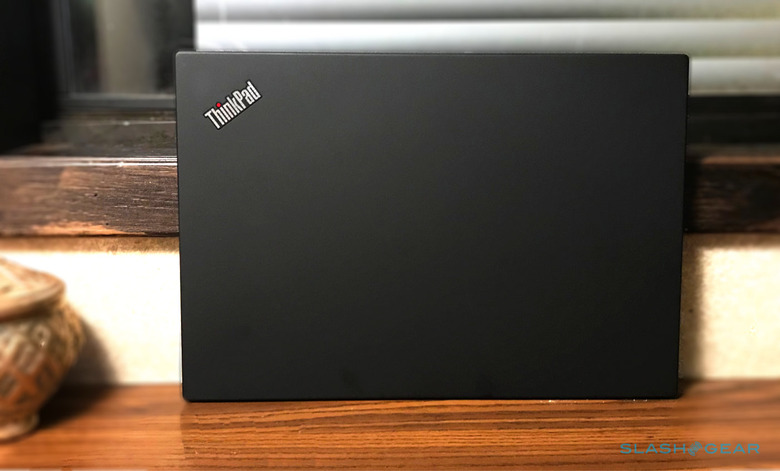 The keyboard is excellent, mirroring the one offered on the new X390 model. The trackpad retains the same top functionality, plus the fingerprint sensor is conveniently located next to it. The iconic red TrackPoint persists nestled in the keyboard with the latest T Series model.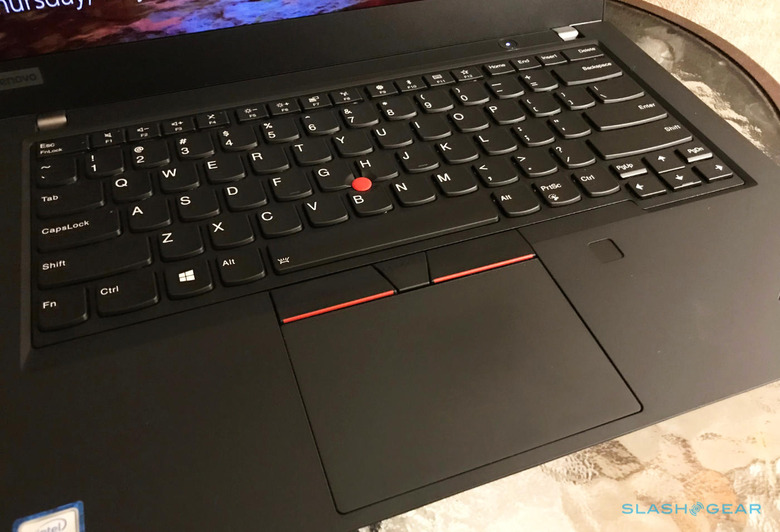 The latest trend in ultrabooks is a general eradication of anything but one or two USB-C ports, plus possibly a 3.5mm combo audio jack. Lenovo hasn't followed that trend, and offers the latest ThinkPad T490 with a full port loadout, including USB-A and USB-C, HDMI, Ethernet, and an audio jack. Most of the ports are located on the laptop's left edge; the right side primarily features a large air vent.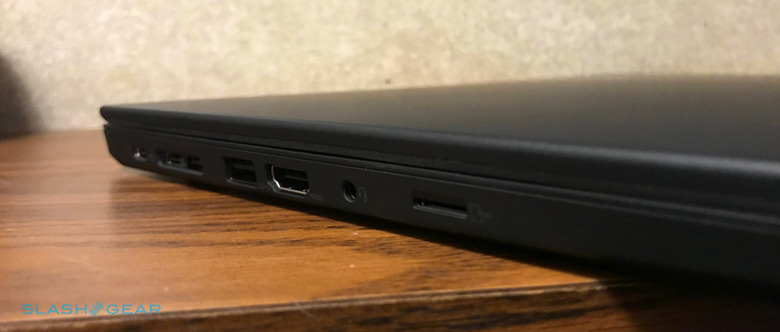 Visually speaking, anyone who has owned a ThinkPad laptop from the last couple of years will find the T490 very familiar.
TECH SPECS:

Processor:

- 8th Generation Intel Core i5-8265U Processor (1.60GHz, up to 3.90GHz with Turbo Boost, 4 Cores, 6MB Cache)

- 8th Generation Intel Core i7-8565U Processor (1.80GHz, up to 4.60GHz with Turbo Boost, 4 Cores, 8MB Cache)

OS:

- Windows 10 Home

- Windows 10 Pro

Display:

- 14.0" HD (1366 x 768, 220 nits) anti-glare

- 14.0" FHD (1920 x 1080, 250 nits) IPS anti-glare

- 14.0" FHD (1920 x 1080, 300 nits) IPS anti-glare multi-touch

- 14.0" FHD (1920 x 1080, 400 nits) IPS with PrivacyGuard (Coming Soon)

- 14.0" FHD (1920 x 1080, 400 nits) IPS Low-power

- 14.0" WQHD (2560 x 1440, 500 nits) IPS glossy with Dolby Vision HDR, 100% Adobe color gamut

Memory: Up to 32 GB DDR 2400 MHz

Battery: Up to 16hr

Storage: Up to 1 TB PCIe SSD

Graphics:

- Integrated Intel® UHD 620 graphics

- NVIDIA GeForce® MX 250 2 GB

Audio:

- Dolby Audio Premium

- Dual far-field microphones

Dimensions: 12.95" x 8.94" x 0.70"

Weight starting at:

- FHD IPS / touchscreen & non-touch: 3.35lbs (1.52 kg)

- FHD low power: 3.23lbs (1.46 kg)

- FHD with PrivacyGuard: 3.67lbs (1.67 kg)

- WQHD: 3.17lbs (1.44 kg)

Color: Black

Connectivity:

- WWAN: Fibocom L850-GL 4G LTE-A Cat9 (Optional)

- WLAN: Intel Dual-Band 9560 802.11 AC (2 x 2)

- Bluetooth 5.0

Ports/Slots:

- 2 x USB 3.1 Gen 1 (one Always On)

- 1 x USB 3.1 Gen 1 Type-C (Power Delivery, DisplayPort, Data transfer)

- 1 x USB 3.1 Gen 2 Type-C / Intel Thunderbolt 3 (Power Delivery, DisplayPort, Data transfer)

- MicroSD card reader

- Smart card reader (Optional)

- Headphone / mic combo

- Micro-SIM slot

- HDMI 1.4

- RJ45 Gigabit Ethernet

Camera:

- HD 720p with ThinkShutter privacy cover

- Hybrid Infrared (IR) with ThinkShutter (Optional)

Keyboard:

- Spill resistant

- Bottom-load backlight with white LED lighting (Optional)

Security:

- Fast Online Identity (FIDO) authentication capabilities

- dTPM 2.0

- Match-on-Chip touch fingerprint reader (Optional)

- ThinkShutter, webcam privacy cover

- PrivacyGuard (Optional)

- Kensington lock slot

Supported Docking:

- ThinkPad Thunderbolt Dock Gen 2

- ThinkPad Basic/Pro/Ultra Dock
Software & Performance
Our review unit features the 8th-generation Intel Core i7-8565U Whiskey Lake processor alongside the Intel UHD 620 graphics, 16GB of RAM, 1TB SSD, and the 14-inch 2560 x 1440 display. Performance will vary based on configuration; users have 8th-gen Core i5 and Core i7 processor options, with memory topping out at a maximum of 32GB. When used for general business tasks (Web browsing, image editing, streaming, handling documents, general multitasking), the laptop performed without issue.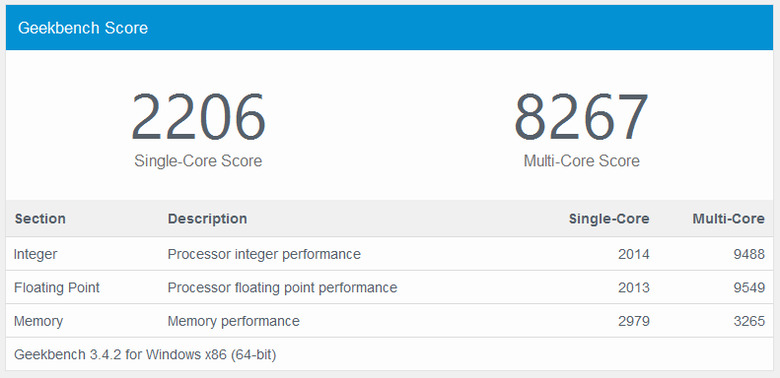 For an ultrabook, the ThinkPad T490 has notable battery life at around seven hours of average usage, but there's a big — and potentially bothersome for certain users — change in this model versus the previous T480: Lenovo has removed the secondary battery option.
That secondary battery greatly extended the potential run time for this laptop, which was great for on-the-go users who needed to go long periods of time without a power outlet. When used with the 72Wh hot-swappable secondary battery, users could squeeze a couple days of run time out of the previous T480 model. Things have definitely changed with the mono-battery T490 model.

When used to continuously stream a high-resolution video at full power and screen brightness, we managed to get a bit over five hours from the T490's battery before the laptop powered itself off.
The change is unfortunate, as it brings the battery life down around other competing ThinkPad ultrabook models, including the freshly reviewed ThinkPad X390 model. Though you may be able to make it through a typical 8-hour shift without charging, you'll no doubt need to use the laptop conservatively to squeeze that much run time out of the unit.
Easing the pain of this change, however, is the inclusion of rapid charging support. Users can go from 0- to 80-percent in 60 minutes of rapid charging; by leaving the laptop plugged in during a layover or lunch break, one could conceivably go a full day without any battery struggles. Keep in mind, however, that the display must be closed to get the rapid charging benefit, so plugging in briefly while working won't offer the same benefit.
What we like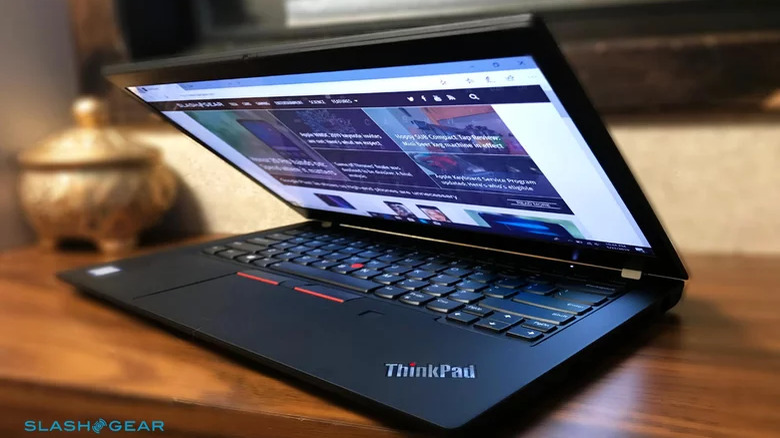 If you're unfamiliar with Lenovo's ThinkPad lineup, it can be difficult to determine which is the best model for your particular needs. Here's a selection of things we find notable about the ThinkPad T490 model:
- This laptop offers a large array of built-in ports, eliminating the need to carry around a dongle.
- Numerous security features cover a number of bases, helping ensure that your sensitive documents and other data remains private.
- The display is, to put it mildly, gorgeous and very suitable for visual professionals, including photographers and graphic designers.
- Lenovo has once again packed an excellent trackpad and keyboard into a ThinkPad laptop, offering consumers the high level of quality they've come to expect.
- Though Lenovo has eliminated the secondary battery options, the inclusion of rapid charging enables users to get the laptop back to a full charge in a little over an hour.
Wrap-up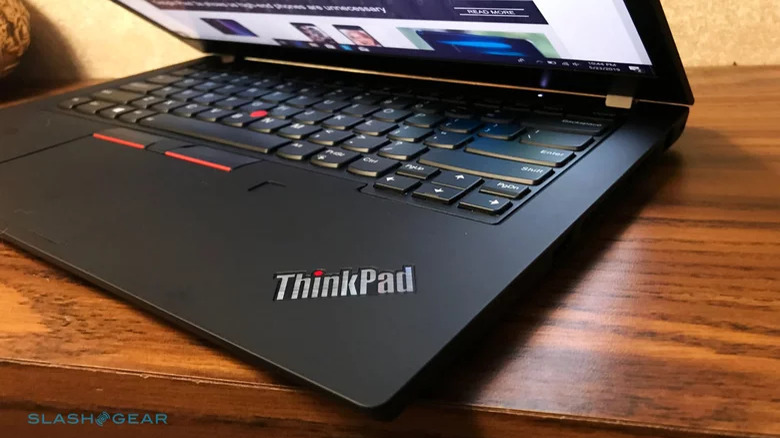 If you're looking for an ultrabook but aren't interested in the X Series and its new X390 model, the T490 is a nice substitute. Users enjoy a nice compromise between portability and performance, the model has a large variety of ports that drastically reduce the odds of needing a dongle, and the battery life, when paired with rapid charging, is adequate for most on-the-go work.
The ThinkPad T490 is available from Lenovo starting at $846 USD.