Lenovo ThinkPad X390 Review: A slim business laptop for road warriors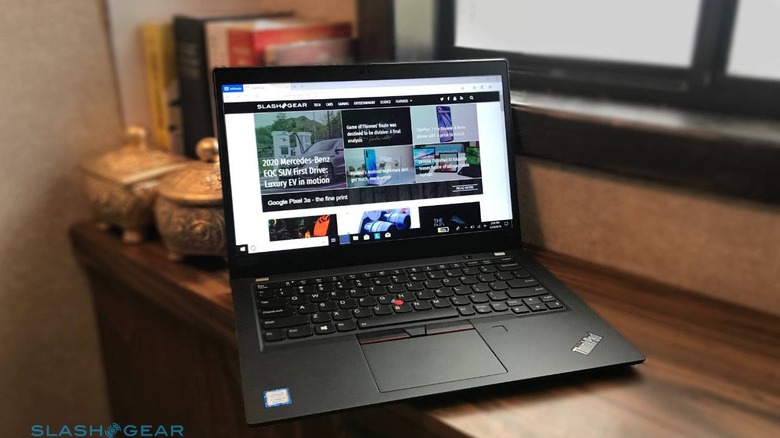 EDITORS' RATING: 9/10
Lenovo's latest and greater business laptops are in and there's something for everyone. Among the company's 2019 wares is the new ThinkPad X390, a consumer laptop targeted at professionals who need a combination of durability, high performance, and portability. The company has made a number of improvements over the previous model, including a lighter, thinner body paired with updated Intel hardware.
Hardware & Design
If you've used any ThinkPad product released in the last couple years, you'll have a good idea of what to expect from the ThinkPad X390's design — it's slim, lightweight, somewhat angular, and exceedingly dark. The business-chic design is joined by a number of aesthetic and portability improvements over the previous model, including 50-percent slimmer bezels, 5-percent lighter weight, and 12-percent thinner frame.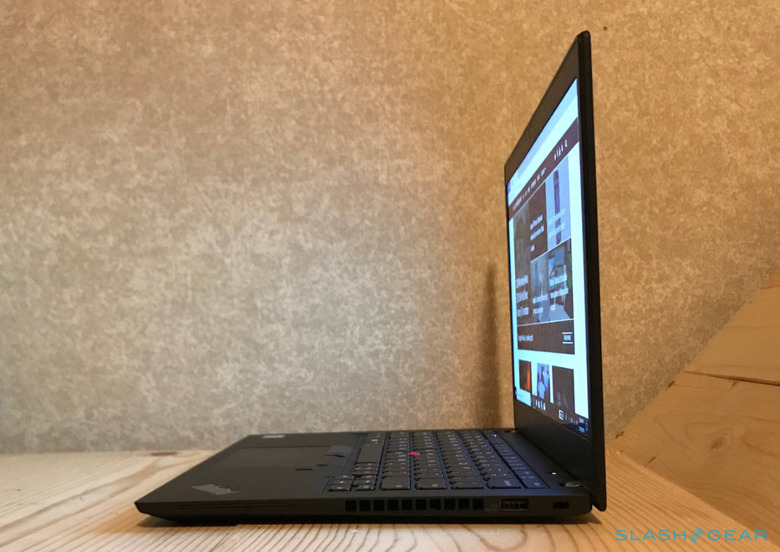 The ThinkPad X390 features a 13.3-inch display packed into a 12-inch laptop body; the model weighs 2.6lbs and boasts the MIL-SPEC durability users have come to expect from ThinkPad laptops. The small size and light weight combine to offer a highly portable laptop that can be used to get serious work done while away from the office — and, key to the appeal, without slowing you down while on the road.
As far as hardware changes are concerned, the ThinkPad X390 brings 8th-generation Intel processor options alongside Thunderbolt 3 connectivity and support for rapid charging. Buyers have the option of adding a hybrid infrared camera and fingerprint sensor to the model for biometric login security.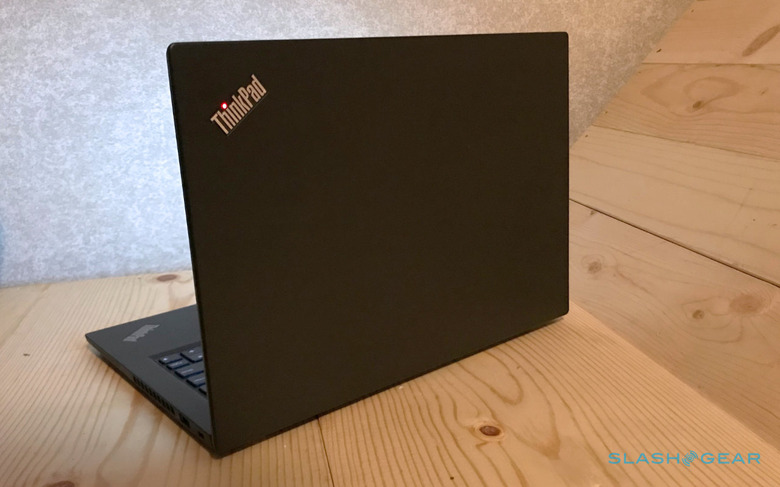 The iconic ThinkPad design's appeal persists with the X390, but it's not perfect — this model seems to collect and easily display fingerprints, which are fairly visible as dark smudges on the laptop's body and trackpad. This isn't a significant problem by any means, but is an issue that someone transitioning from select aluminum laptop models may not be used to dealing with.
Despite the laptop's relatively small size, the keyboard is comfortable for extensive typing — you won't find yourself strained after a few paragraphs, unlike some ultra-mobile notebooks. The keyboard feels very solid, and though key travel may not be quite as deep as some users enjoy, that is likely a necessary compromise to achieve the model's notable slimness.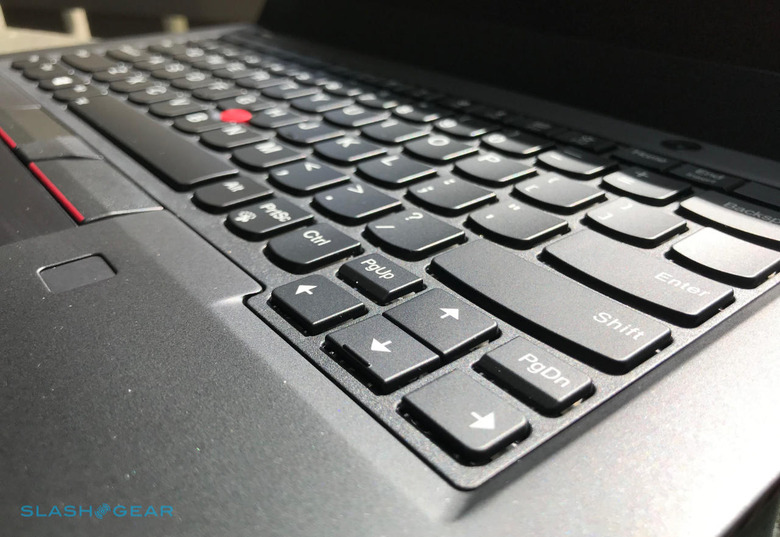 The model offers enough ports to satisfy the needs of most users while they're traveling or otherwise working beyond the scope of their docking station. Ports include Thunderbolt 3, USB 3.1 Gen 1, HDMI 1.4, a combo audio jack, optional smart card reader, a powered USB 3.1 port, microSD / nano SIM combo slot, Ethernet extension, and a Kensington Lock. Each port is easily accessible with the layout overall sensibly arranged.

TECH SPECS:

Processor:

- 8th Generation Intel® Core™ i5-8265U Processor (1.60GHz, up to 3.90GHz with Turbo Boost, 4 Cores, 6MB Cache)

- 8th Generation Intel® Core™ i7-8565U Processor (1.80GHz, up to 4.60GHz with Turbo Boost, 4 Cores, 8MB Cache)

Operating System:

- Windows 10 Home

- Windows 10 Pro – Lenovo recommends Windows 10 Pro

Display:

- 13.3" HD (1366 x 768, 250 nits) anti-glare

- 13.3" FHD (1920 x 1080, 300 nits) IPS anti-glare

- 13.3" FHD (1920 x 1080, 300 nits) IPS anti-glare multi-touch

- 13.3" FHD (1920 x 1080, 400 nits) IPS with PrivacyGuard (Available in Summer 2019)

Graphics: Integrated Intel® UHD 620 Graphics

Battery: Up to 17.6 hours with 48 Whr battery

Memory: Up to 16 GB DDR4 2400 MHz (32 GB available in Summer 2019)

Storage: Up to 1 TB PCIe SSD

Security:

- ThinkShutter

- PrivacyGuard

- PrivacyAlert (requires PrivacyGuard)

- Lock slot

- dTPM 2.0

- Optional Fingerprint reader

I/O Ports:

- 2 x USB 3.1 Gen 1** (one Always On)

- 1 x USB 3.1 Gen 1** Type-C (Power Delivery, DisplayPort, Data transfer)

- 1 x USB 3.1 Gen 2** Type-C / Intel Thunderbolt 3 (Power Delivery, DisplayPort, Data transfer)

- MicroSD card reader/nano-SIM combination slot

- Smart card reader (Optional)

- Headphone / mic combo

- HDMI 1.4

- RJ45 via Ethernet Extension adapter (sold separately)

Connectivity:

- WLAN: Intel Dualband 9560 802.11 AC (2 x 2)

- Bluetooth 5.0

- WWAN: Fibocom L850-GL 4G LTE-A Cat9 (Optional)

Dimensions: 12.3" x 8.6" x 0.67"

Webcam:

- 720p HD with ThinkShutter privacy cover

- Optional: Hybrid Infrared (IR)

Weight: Staring at 2.84 lbs (1.28 kg)

Audio:

- Dolby Audio Premium

- Dual far-field microphones
Software & Performance
The ThinkPad X390 runs Windows 10 with both Home and Pro options. Performance will vary based on configuration. Our review unit features the Intel Core i7-8565U 1.8 / 4.6Ghz 8MB processor, 16GB of RAM, and Intel UHD 620 graphics. The laptop was used for general daily work, including streaming content, heavy Web browsing (12+ tabs open in Chrome at any given time), image editing, and toggling multiple messaging apps.
The X390 handled theses tasks without issue. The laptop remained cooled in all cases with the exception of streaming a video at 4K resolution on battery power, during which time the bottom of the machine was warm to the touch.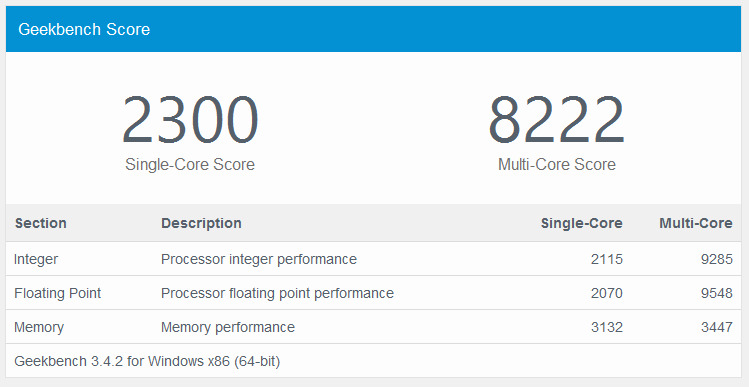 If there's any aspect of the ThinkPad X390 that we could find a tad disappointing, it's the battery life. When used with the screen at full brightness on a full charge, we got in more than six hours of streaming before needing to recharge. That's not bad for an ultra-portable notebook, but users aren't likely to get through a full work day on a single charge if that day involves having the laptop open and in use the entire time.
The ThinkPad X390 is equipped with rapid charging — a little over an hour (Lenovo says 1.2hrs to be precise) gets the user to 80-percent. Given that on-the-go users are likely to utilize that rapid charging feature (which only works when the display is closed), we ran the battery down to nothing, then rapid charged it for a bit over an hour. The charge reached 82-percent during that time and was able to stream a video at full display brightness for approximately 5 hours and 41 minutes.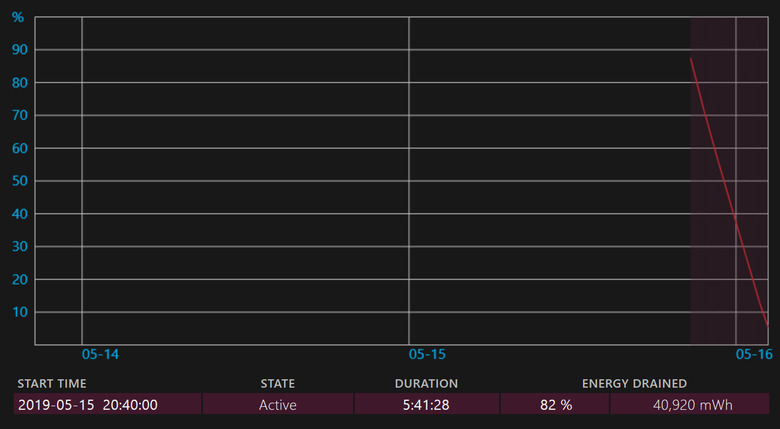 When used a bit more conservatively (lowered screen brightness, etc), users can possibly squeeze a full 8 hours of run time on a single charge, likely getting them through a full work day. There's a very real chance that users will find themselves having to recharge at least briefly before the day's work is complete, however.
That's not necessarily a bad thing — ultrabooks are a story of compromise and the X390 is no exception. Lenovo has a number of ThinkPad models that include second hot swappable batteries for users who need maximum battery life; the X390 is not one of them. This model is ideal for users who value portability and functionality more than evading power outlets for as long as possible.
Things we like
Need a TL;DR? Here are some of the things we like most about the ThinkPad X390:
- Nano-SIM support for mobile connectivity (depending on configuration).
- MIL-SPEC 810G testing to ensure durability.
- Optional IR camera for facial recognition logins using Windows Hello.
- Handles multi-tasking without issue.
- Uses USB-C instead of proprietary Lenovo charger; can fast charge to 75% in about an hour or 80% in 1.2hrs.
- It feels so light you'll wonder whether there's a battery in it.
- Includes "anti-fry" tech to protect the laptop from poorly made third-party accessories.
- Intel Whiskey Lake processors offer better performance over past models.
- ThinkPad PrivacyGuard option for extra security against nosy onlookers.
Wrap-up
The ThinkPad X390 brings the typical style and durability of a ThinkPad laptop combined with updated hardware, multiple security elements, and a high level of portability. Lenovo has a vast selection of ThinkPads from which to choose and picking the ideal one may tricky for unfamiliar users.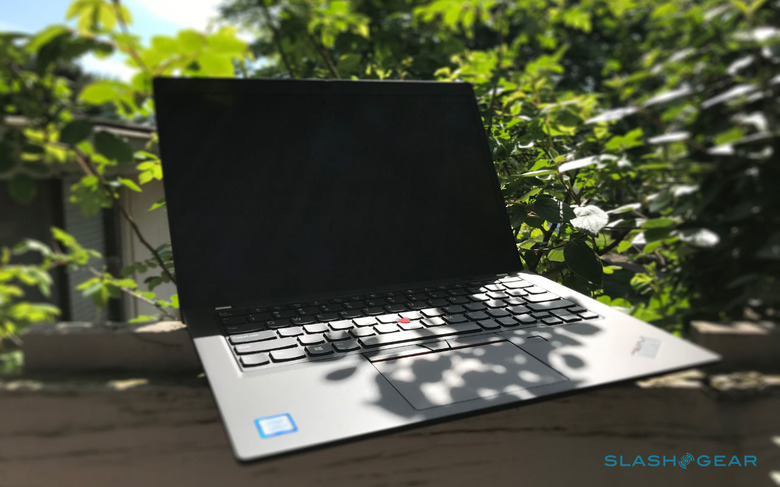 The ThinkPad X390 is ideal for road warriors who need a laptop that can handle the stresses of travel without weighing the user down or taking up too much bag space. We like the classic design combined with a relatively high number of ports (for an ultra-portable, at least), excellent keyboard and display, and solid performance. Buyers who need maximum battery life would be best advised to check out one of the ThinkPad T Series models with second swappable batteries.
The ThinkPad X390 is available from Lenovo now with a starting price of $899 USD.