AirBuddy Is The AirPods App Apple Should've Made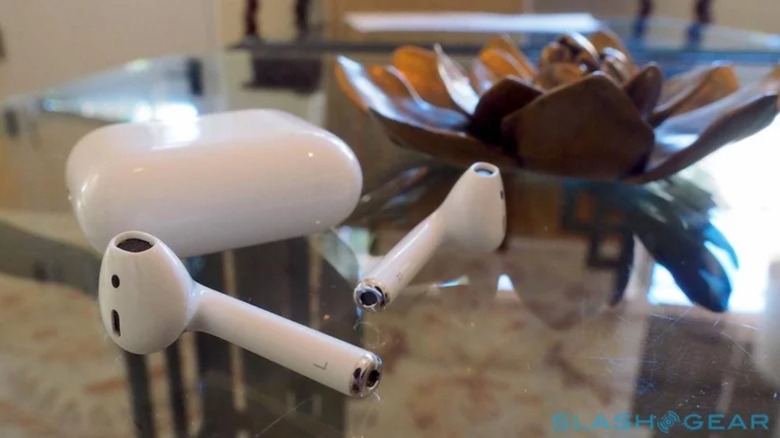 Apple's super-streamlined pairing and management of AirPods on iOS devices only has one real annoyance: it highlights how less elegant the process is on macOS. New app AirBuddy aims to fix that, though, replicating the simple way that iOS shows AirPods battery status and connectivity for your Mac.
Currently, if you want to use your AirPods with your iPhone or iPad, it's a simple process. Open the charging chase near the iOS device and a pop-up shows current battery status for the case and each earbud. Put one or both in your ears, and they automatically connect.
In contrast, the macOS experience is a little more clunky. You have to click the Bluetooth icon in the status bar, then select the AirPods from the list, and finally choose connect. In theory Apple synchronizes the Bluetooth pairing across any device signed into the same iCloud account; in practice, it can take a few connection attempts to actually get a link going.
AirBuddy does away with that. As on iOS, when you open the AirPods case near your Mac, you see a pop-up of their status straight away. A single click from that dialog connects them.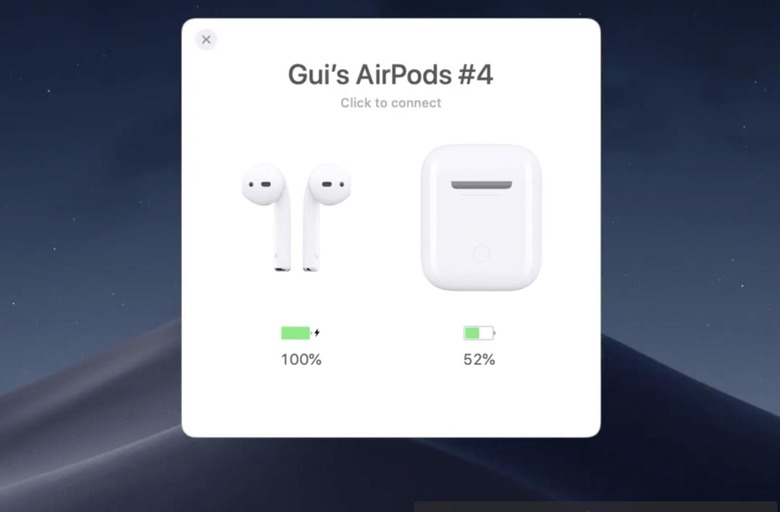 There's also a battery widget for the macOS Notification Center. That shows either power remaining, or how long the AirPods should take to finish charging. The same widget will also show iOS device charging status, too.
It's not just the AirPods, mind. AirBuddy will work with any Apple W1-based headphones, which means select Beats models should show up just fine, too. It's also thoughtful in how it handles audio input settings, too, not automatically switching away from your Mac's microphone – or an external mic – even if the audio is routed through your AirPods.
AirBuddy is the handiwork of Guilherme Rambo, better known for his numerous leaks about iOS and macOS. He's releasing it as donation-ware, effectively asking users to pay what they believe it's worth to them. Down the line, meanwhile, the plan is to open-source AirBuddy completely.
In the future, Rambo says, he's considering adding the same sort of status monitoring for Magic Mouse, the Magic Keyboard, and other Apple wireless devices. A notification when a nearby device is running low on battery is another idea, as is a less-intrusive version of the status window. Even so, out of the gate this is the AirPods management tool Apple probably should've have delivered in the first place, and if you're a Mac-using AirPods owner then you should give it a try.