Nearly Nine Years Later, Terraria Is The Game That Keeps On Giving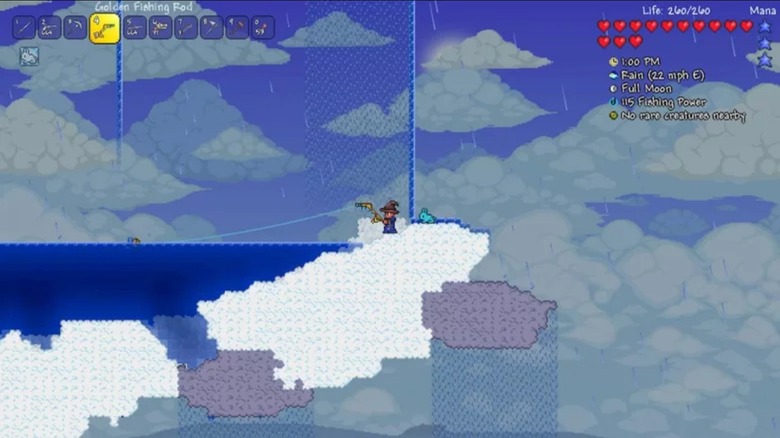 With PC being my main gaming platform, it should come as no surprise that I own a lot of games on Steam. My library seems to grow with each big sale, and collectively, I've played those games for thousands of hours throughout the years. Even though I have a backlog no sane human being could ever hope to tackle, there's one game that I keep coming back to time and time again: Terraria.
The history of Terraria is an interesting one. It was first released in 2011, at a time when Minecraft was still in beta yet gaining popularity quickly. It was offered for a mere $10, and that price prompted a lot of people who immediately drew comparisons between it and Minecraft to pick it up and give it a try.
I suspect that in the early days, most people bought Terraria thinking that it was a 2D Minecraft clone. There were some similarities between the two, but even back in 2011, Terraria differentiated itself from Minecraft by focusing more on combat and progression. These days, the differences between the two games are vast, in part because the post-launch update paths for both titles have changed each of them dramatically.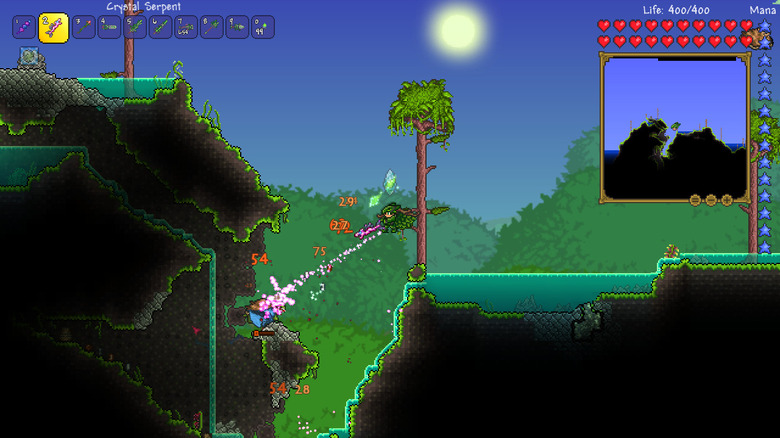 I think Terraria received its first big hit of exposure when YouTubers TotalBiscuit and Jesse Cox recorded a long series of videos that documented a co-op playthrough of the game. Combine that exposure with its $10 price tag (along with the fact that TotalBiscuit and Jesse Cox returned to the game at various points afterward), and Terraria had all the makings of a successful indie game.
Fast forward to 2019 and I'm guessing that there are still days where Terraria creator Andrew Spinks thinks he's living a dream. Though it got its start on PC, Terraria is now available on every modern platform, and back in May, Re-Logic (the company Spinks founded in 2011 to develop and publish the game) announced that Terraria had sold more than 27 million copies. If you look at the game's store page on Steam, it has nearly 300,000 user reviews that have been "overwhelmingly positive," which is no small feat.
What's the driving force behind Terraria's success? It's the same thing that drives my love for the game: not only is Terraria a lot of fun to play, but throughout the past eight years, Spinks and his team at Re-Logic have been periodically delivering massive content updates for the game. The fourth and (supposedly) final content update, Journey's End, is scheduled to ship out in 2020.
These content updates have vastly increased the number of items in the game while at the same time overhauling sprites; adding new biomes, enemies, and bosses; and making a ton of quality of life changes. For those of us who were around in the early days, it can be difficult to remember what Terraria was like in 2011, but the launch trailer embedded below might bring back a few dormant memories for Terraria veterans – compare that to the Journey's End trailer above to see just how much Terraria has changed over the years.
All of these changes and additions were implemented as free updates. Despite the fact that Terraria's content has been doubled two or three times over in the eight years since release, it still only costs $10 – a very rare sight here in 2019, where major publishers are intent on squeezing every penny out of players as they can, goodwill be damned.
According to Steam, I have 740 hours in Terraria and I'm still 18 achievements away from unlocking all of them. I still have yet to beat three of the 14 bosses that are now in the game (Terraria got its start with just three bosses, so we've come a long way indeed), which means that if I want to see all that the game has to offer – and I do – I have quite a bit of playtime still ahead of me.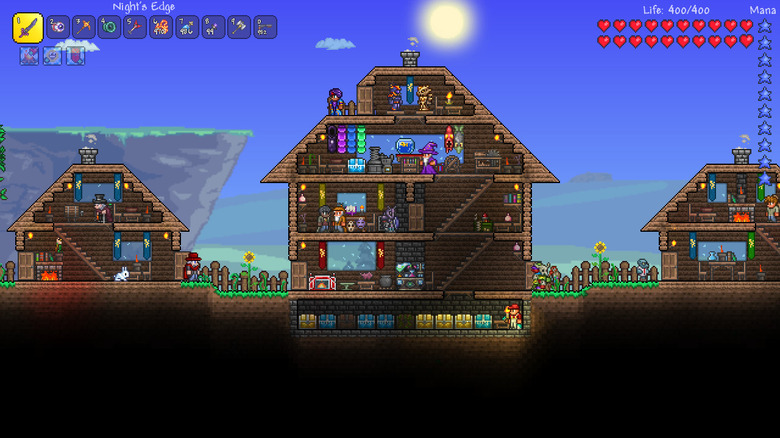 Even though I just wrote an article about how short games are wonderful because they don't waste my time, I definitely feel like Terraria has given me a lot of value out of the $10 I've spent. With the amount of new content that has shipped along with these updates, Re-Logic could have easily charged money for each one and I'm sure fans would have paid up. The company didn't, though, and what it has to show for it is one of the highest-selling games of all time, indie or otherwise.
For me at least, games like Terraria, Minecraft, or Stardew Valley perfectly encapsulate the strengths of indie games. There's no way Terraria could have been made by a major publisher while still enjoying the same level of success, mostly because a major publisher wouldn't have charged $10 for the game in the first place and then decide to offer up major content updates for free.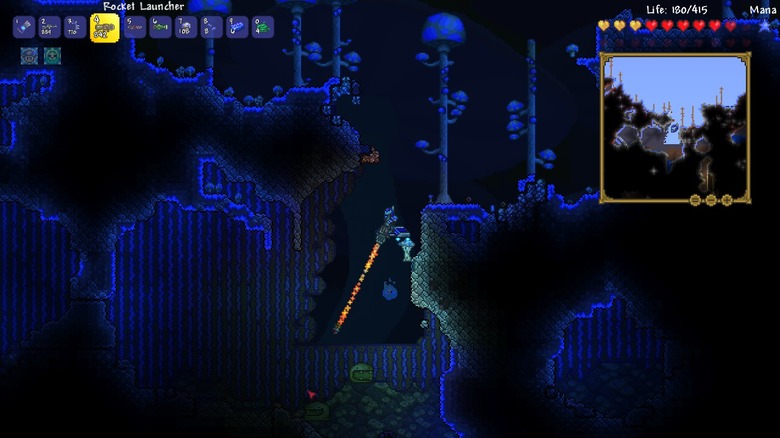 It's only in the realm of indie gaming, where small teams of two, three, or four people can take an idea and run with it, that we see successes like this – ones that are built on the backs of impulse-level price tags, word of mouth marketing, and most importantly, unique ideas.
Spinks solidified his place as one of the most successful game makers of all time not only because of his decision to keep updating Terraria after release, but also because he decided to make all of those content updates for Terraria free. I'm looking forward to seeing what's next for him and Re-Logic, but while we wait for that next project to materialize, I'll be playing more Terraria.