RML Short Wheelbase Is Ready To Pay Homage To Ferrari Classics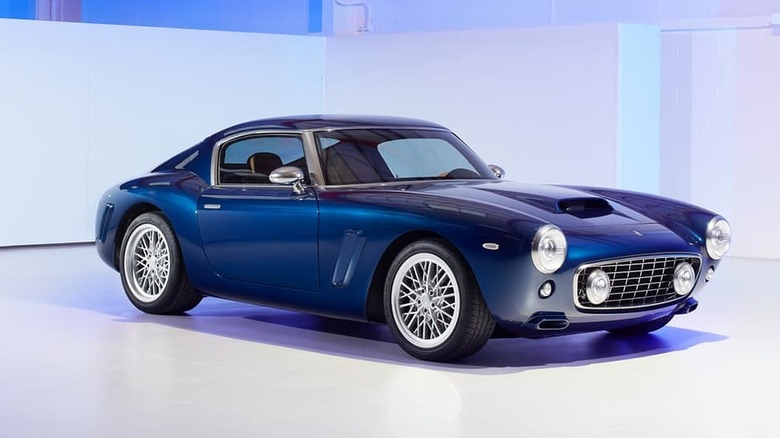 The RML Group
English high-performance engineering firm Ray Mallock Ltd. or the RML Group unveiled renders of its first production car last year. Affectionately called "Car Zero" or the RML Short Wheelbase, it's essentially a re-bodied Ferrari 550 Maranello underneath, but the sheet metal pays homage to the 1959 Ferrari 250 GT Berlinetta Short Wheelbase, known in automotive parlance as one of the prettiest cars of all time.
But now, the RML Group has presented the first pre-production model of the Short Wheelbase. The car will undergo a stringent durability and testing program at the UTAC test facility in Bedfordshire, UK.
We applaud RML for resisting the urge to wrap its creation in annoying camouflage, and we like the fact they didn't skimp on making the car look as gorgeous as the original when it came out in the early 1960s. You are looking at the actual vehicle wearing a stunning metallic blue paint, and it's love at first sight.
RML Short Wheelbase has a Standard V12 Engine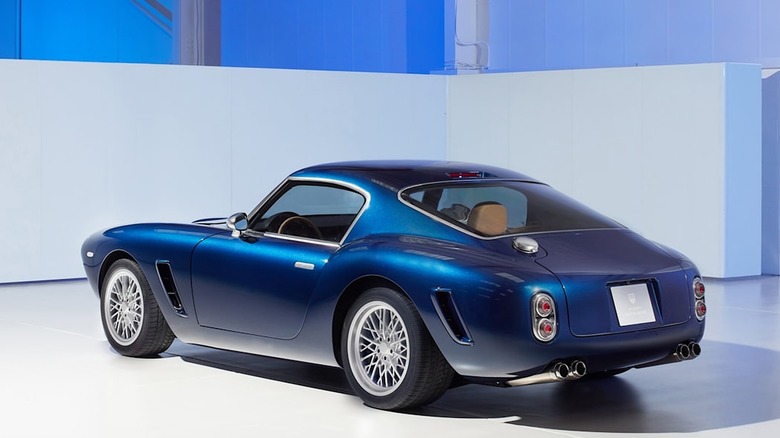 The RML Group
Underneath that glorious vintage-inspired hood is the beating heart of a 550 Maranello, a potent and raucous 5.5-liter V12 engine. RML left the engine untouched, meaning it still pumps out 485 horsepower and 419 pound-feet of torque. However, it has a tuned exhaust system that RML claims will "emulate the exhaust note of a classic V12 road racer," referencing the Ferrari 250 GT's 3.0-liter V12 and soul-stirring exhaust note.
The pre-production car has also inherited the 550 Maranello's gated six-speed manual transmission (none of that paddle-shifted nonsense). But since the RML Short Wheelbase has a lower 3,240-pound (1,470 kg) curb weight thanks to carbon fiber body panels, it goes from zero to 60 mph in four seconds flat, slightly faster than a stock 550 Maranello. It also has a 185 mph top speed, which is fantastic for a vintage-bodied sports car.
Limited Production of the RML Short Wheelbase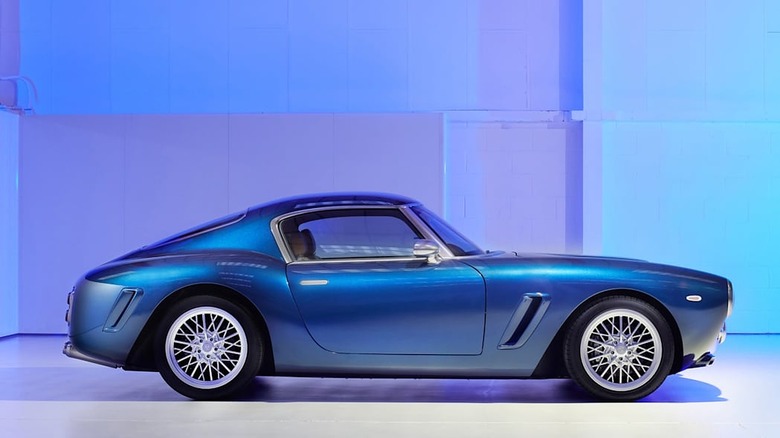 The RML Group
In addition, it has Ohlins dampers on all fours to deliver a comfy yet sporting ride, perfect for a grand touring machine. The RML Group is only making 30 examples of the Short Wheelbase, and you can bet the house that each would cost a pretty penny. In case you didn't know, Lotus partnered with the RML Group to develop the Emira GT4, the last gasoline-powered racing car to wear a Lotus badge. Considering RML's racing pedigree, we're confident the Short Wheelbase will drive like no other vintage car on Earth.