Apple Pencil 2: Five Things You Need To Know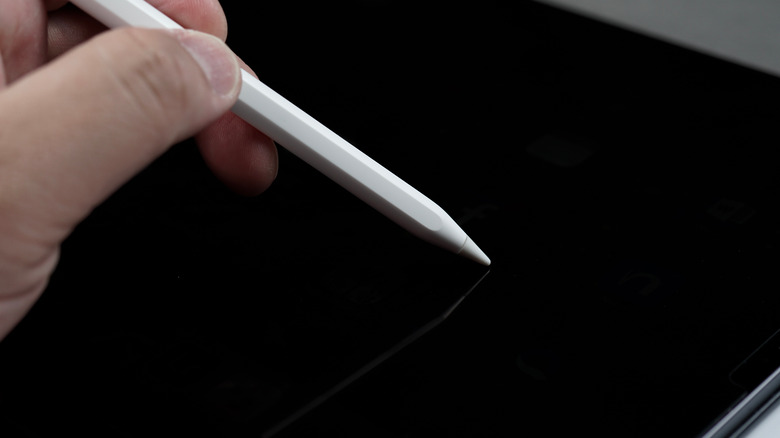 Mohd Syis Zulkipli/Shutterstock
Apple's new iPad Pro models also brought along a new accessory: the second-generation Apple Pencil 2. The updated digital stylus promises not only to address some of the ergonomic and design flaws of the original Apple Pencil, but dramatically improve on everyday usability, too – especially for the pro-artist users Apple is courting with its latest iPad Pro 12.9-inch and 11-inch. Read on for everything you should know.
Apple Pencil 2 answers most of the first-gen ergonomic complaints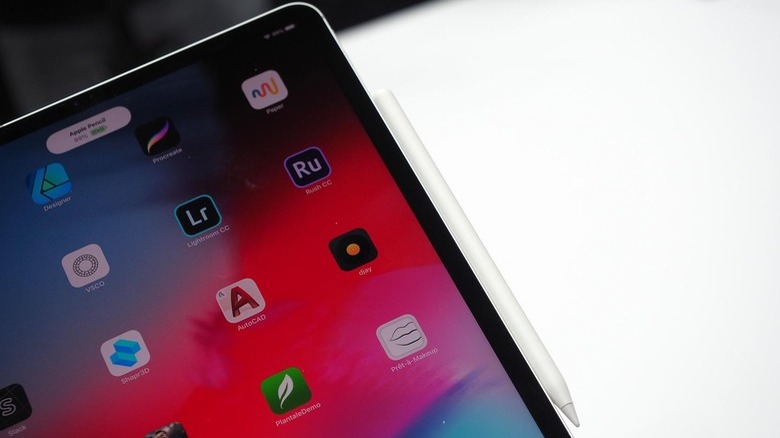 Chris Davies for SlashGear
The original Apple Pencil was clever, but there were a few design issues that increasingly made themselves known the longer people used the stylus. Apple's streamlined design looked clean and crisp, for instance, but that circular barrel ignored a lesson most old-school pencils had figured out a long time ago. If you're perfectly cylindrical, you're going to roll.
The new Apple Pencil gets rid of the fully cylindrical shape, however, and as such is much less likely to roll away. That's partly a side-effect of Apple's other big ergonomic improvement, around how the new stylus charges. Gone is the mirth-inducing Lightning plug on the end, which forced you to leave the original Pencil protruding precariously from the end of your iPad Pro. You also had to make sure not to lose the little plastic cap for that Lightning plug while the Pencil was charging.
Instead, the new Apple Pencil charges wirelessly. It relies on a similar system to the Apple Watch – which means you won't be able to put the stylus down on, say, a Qi phone charger and have it top up that way – clinging magnetically to the side of the iPad Pro and getting its power from there. That surprisingly tight magnetic grip also means your new Apple Pencil has a place to stow when you're not using it, which addresses another common complaint.
Apple Pencil 2 is better integrated with iOS
Like the original stylus, the new Apple Pencil uses Bluetooth to communicate with the iPad Pro. However the integration between this second-generation Pencil and iOS is much cleaner.
When you're charging, for example, an onscreen dialog pops up to show how much battery the new Apple Pencil has. That should make it much easier to keep track of. The fact that the stylus is always topping up its battery whenever it's attached, though, makes running out of juice in the middle of an art session far less likely.
Even pairing is easier. That takes place automatically, whenever you magnetically attach the new Apple Pencil to the side of the iPad Pro. It means no more digging into the settings if you want to switch between tablets with the same stylus.
Apple Pencil 2 is an altogether smarter stylus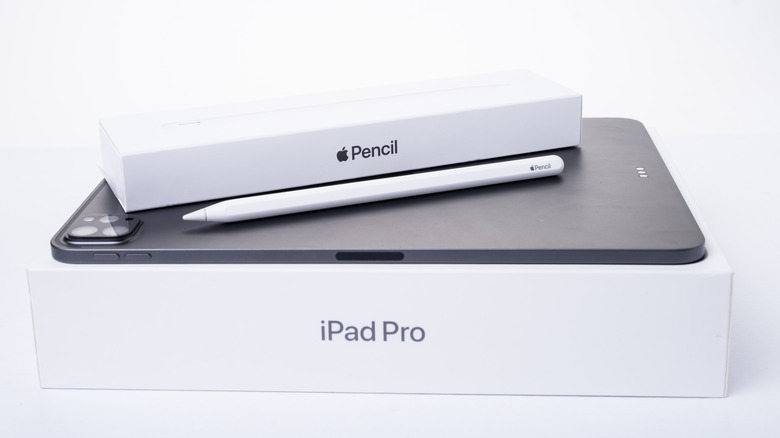 Hemin Xylan/Shutterstock
In stylus terms, the original Apple Pencil didn't exactly go toe-to-toe with some of the other digital pens out there. While it supported pressure sensitivity and nib-tilt recognition, there were no extra controls and no eraser. That's been changed, in part, with this second-generation Apple Pencil.
Now, there's a touch sensor integrated into the side of the barrel. You can use it to toggle between tools: in the Notes app, for instance, by default it will flip between pen and eraser features. However individual apps will be able to override those system settings, and offer custom features for the button, or even have it trigger a radial menu of shortcuts.
Tap the new Apple Pencil on the iPad Pro's screen when the tablet isn't on, meanwhile, and it'll automatically open up Notes for a quick memo or sketch. Of course, you still get pressure and tilt tracking.
Apple Pencil 2 is not backward-compatible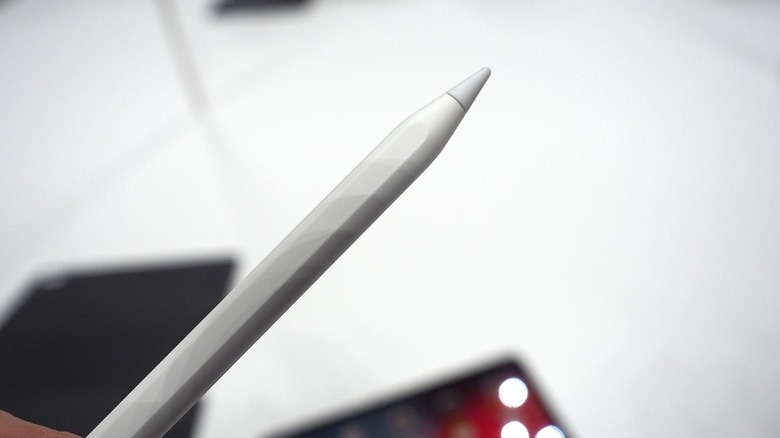 Chris Davies for SlashGear
There's bad news for existing Apple Pencil owners. The first-generation stylus isn't going to be compatible with the new iPad Pro models announced this week, it's been confirmed. Similarly, the new Apple Pencil 2 won't be compatible with the older tablets.
It means that, if you have an iPad Pro 12.9-inch 3rd generation, or an iPad Pro 11-inch, you'll need to buy the upgraded stylus to work with it. If you have an iPad Pro 12.9-inch 1st or 2nd generation, an iPad Pro 10.5-inch, an iPad Pro 9.7-inch, or an iPad 6th generation, you'll need the original stylus. That could well cause some confusion along the way.
Apple Pencil 2 is more expensive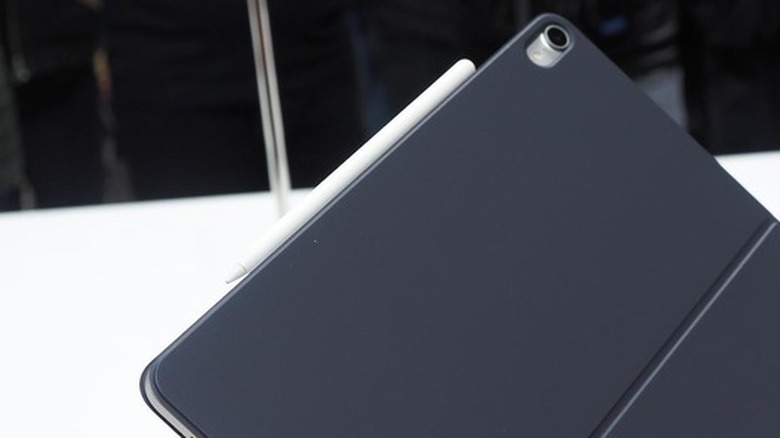 Chris Davies for SlashGear
Unfortunately, all that new functionality, more ergonomically polished design, and wireless charging comes at a price. The new Apple Pencil 2 will set you back $129, in comparison to the $99 of the original model (which, of course, remains on sale). However, Apple does have an offer to sweeten that a little.
It's offering free Apple Pencil 2 engraving, allowing you to put a custom message on the side of the stylus. You only get sufficient characters for a short phrase, and the engraving is ALL CAPS, but it's the perfect way to add your name and thus make more clear whose Apple Pencil is whose.