Xperia 5 IV Leak Suggests Sony Is Still In The Mobile Race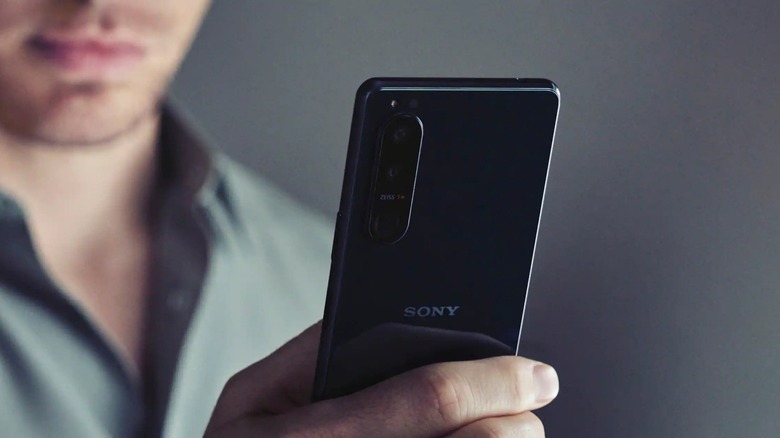 Sony
Sony has always been an odd player in the smartphone market. After a brief period enjoying the limelight, it seemed as if the company's mobile business was about to sink. So far, however, it has outlasted LG and still serves major, high-end markets, unlike HTC. The company doesn't make a huge profit from selling smartphones, but Sony doesn't seem to care that much anyway. It once even explained that it saw smartphones more as a hub to a smart home ecosystem rather than as an independent device category that it needs to grow. 
There is some debate on how long Sony will last in this state, especially if it's burning cash to put out three new expensive phones every year. That said, a new leak about one of its upcoming models indicates the company isn't ready to throw in the towel just yet, and this might be something Android users want to keep an eye on.
Xperia Mini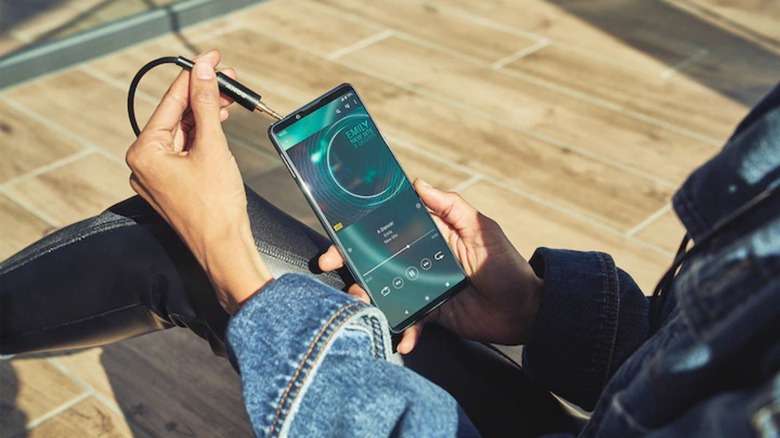 Sony
The Xperia 5 series has always been odd. The name would suggest a mid-range phone, but that distinction belongs to the Xperia 10 line. Instead, the Xperia 5 is what some would consider a "mini flagship," sporting high-end specs in a slightly smaller size.
The Xperia 5 III last year, for example, was technically a smaller version of the Xperia 1 III, with some matching lower specs. It did run on the same Snapdragon 888 5G, but the 6.1-inch 21:9 screen only reached a maximum resolution of 2520x1080 pixels. The model lacked a 12GB RAM option, but the hardware features, including the cameras and the headphone jack, largely mirrored its larger sibling's specs.
It was an admittedly good phone on paper, and it seems Sony isn't going to change the formula that much.
Xperia 5 IV: A better Galaxy S22?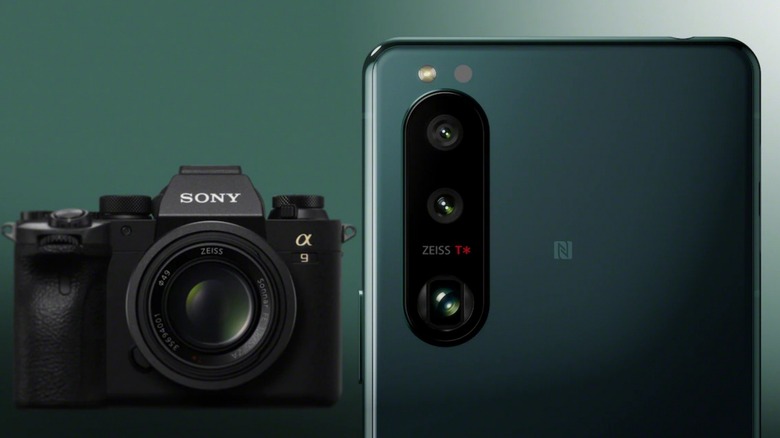 Sony
According to a new leak at Notebook Check, the upcoming Xperia 5 IV will resemble its predecessor, the Xperia 5 III, in many ways, allegedly sporting the same 6.1-inch screen size and the triple 12MP camera setup. The biggest differences will reportedly be the Snapdragon 8 Gen 1 Plus, a small iteration over the current chipset, and a battery capacity that is supposedly larger than the 4,500 mAh offered in the Xperia 5 III. Naturally, this would result in comparisons to the model's closest rival, the Galaxy S22, but Sony may have a few things it does better than Samsung.
In addition to the slightly better processor, at least on paper, the Xperia 5 IV's battery easily outmatches the Galaxy S22's measly 3,700 mAh capacity. The fact that it still has a headphone jack, at least according to the leak, is also a huge plus, especially for audiophiles. 
Sony, however, tends to price its phones considerably higher than its competitors and isn't known for its speed when it comes to pushing out Android updates. Given last year's timetable, it might not be until April before we see Sony's fourth-gen lineup, leaving enough room for a potential cancellation.