Bentley Bentayga Speed W12 By Mansory Will Shatter Your Expectations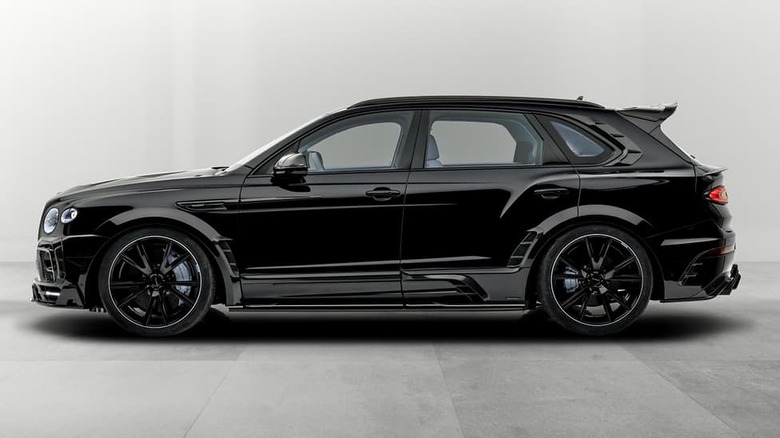 Bentley
What do you get if you cross a Bentley Bentayga Speed W12 with the renowned tuning magic of Mansory? You get this, a highly modified luxury SUV with more power than you can manage. You're looking at the limited-edition Bentley Bentayga Speed W12 by Mansory. Of course, it starts with a stock Bentayga W12 and a host of tuning mods to make it probably the most potent Bentley SUV the world has ever seen.
Mansory is no stranger to modifying top-dollar sport-luxury SUVs, posh sedans, and exotic Italian supercars. It also relaunched the Bentayga V8 by Mansory last year, but the tuner's creations are more famous for their performance merits than their quirky styling cues. As expected from Mansory, the Bentayga underwent a complete widebody vehicle conversion with custom-made add-on parts. The result is a Bentayga unlike any other.
The German tuning house claims its latest creation is only available in "selected countries," preferably a place where oil and gas are natural occurrences in the wild. Let's check out what's in store for lucky buyers.
Carbon Fiber Everywhere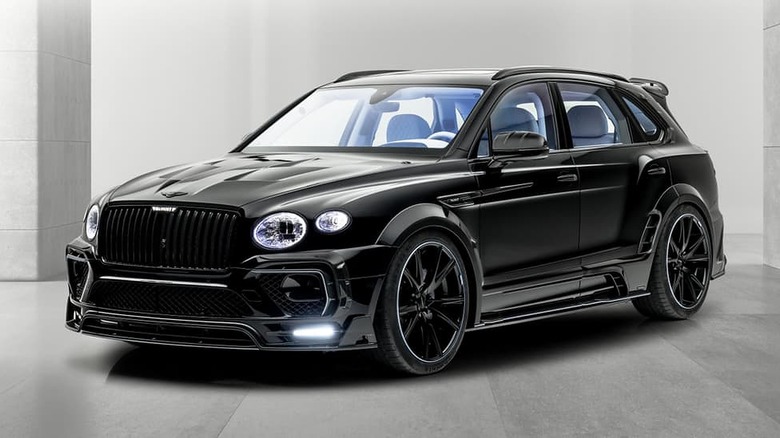 Bentley
The hallmark of a modern Mansory creation is a generous splattering of genuine carbon fiber, and you'll find it all over the Bentayga Speed W12's exterior. The entire front end (including the grille and vertical bars) is Visible Carbon or naked carbon fiber, including the new front lip, side flaps, air intakes, and the LED daytime running lights.
In addition, it gets a new carbon-fiber hood with four air outlets to quickly evacuate heat from the monstrous V12 engine resting within. Mansory said the bonnet design is not merely for show as the position of the air outlets will "optimize the heat balance of the engine."
Widebody Design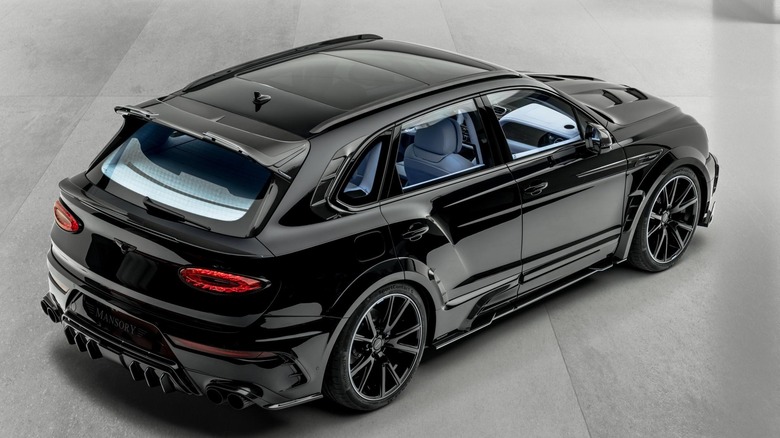 Bentley
The Mansory Bentayga Speed W12 has bespoke widebody panels to give it a sportier, more aggressive vibe. It also makes the vehicle "look more powerful, lower, and elongated," added Mansory. Again, the widebody kit is more about aero optimization than aesthetics. The tailgate-mounted rear spoiler, for instance, reduces lift at the rear axle for better high-speed stability.
Other aero-specific changes include a rear apron, a reshaped diffuser, and a pair of twin-tailpipes, the latter of which we figure will sound godly at full chat. It also gets a set of glossy black T.5 design cast wheels measuring 10.5 x 23-inches. If you think that's not enough, Mansory has optional 10 x 24-inch forged wheels in various designs to satisfy your whims.
Immense Power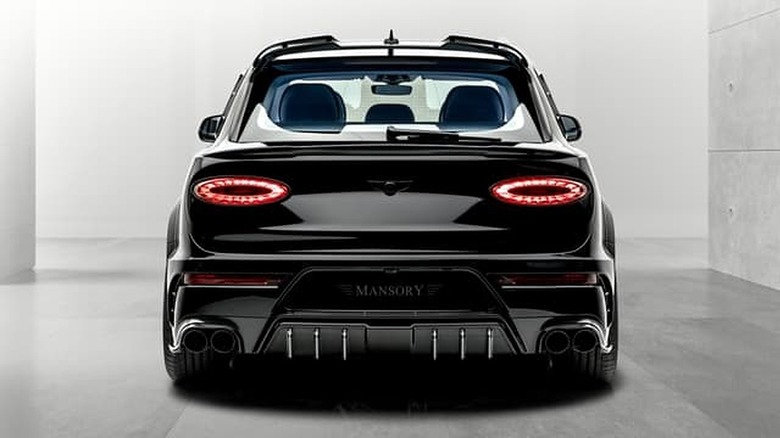 Bentley
The Bentayga Speed is good for 626 horsepower and 664 pound-feet of torque in stock form. There's a 6.0-liter W12 engine under the hood. It goes from zero to 60 mph in 3.9-seconds and has a 190 mph top speed.
But for Mansory, all that shove is not enough, so it tinkered with the ECU and bolted on unique catalytic converters to unleash more power. It now has 900 horsepower and 922 pound-feet of torque, enough to achieve a 200 mph top speed and zero to 60 mph in 3.5-seconds. Wow.
Baby Blue Interior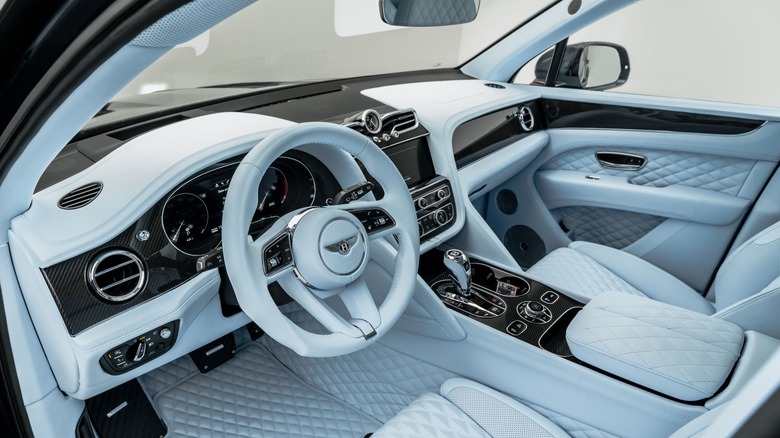 Bentley
The Bentley Bentayga Speed W12 by Mansory may look brutish on the outside, but the interior is a different story. We dig the baby blue quilted leather upholstery, and we're drooling over its leather-carbon steering wheel. Even the floor mats have bespoke stitching and quilted designs. 
Mansory has yet to declare the pricing or production numbers, but we reckon an SUV like this can easily breach $350,000, given a stock Bentayag Speed W12 starts at about $245,000.