2023 Mini Cooper SE Resolute Drops The Bling For Sustainable Bronze Trim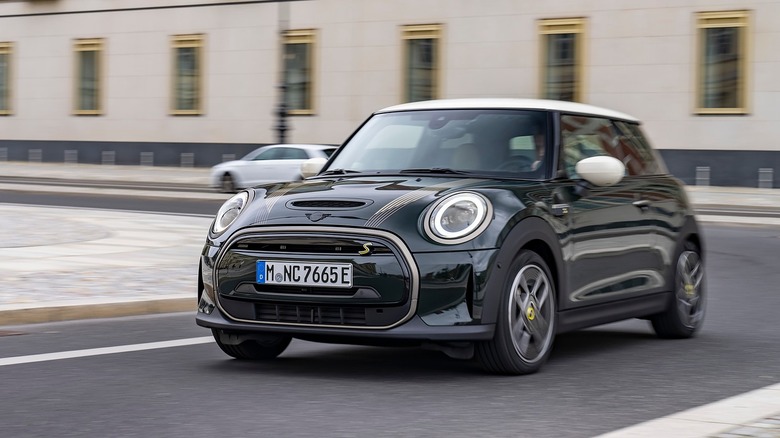 Mini USA
Mini's updated EV, the 2023 Cooper SE Resolute, is like hitting two birds with a single stone. On the one hand, the Resolute special edition model pays tribute to Mini's iconic sporting heritage. On the other is a hallmark of sustainability, ditching all those gaudy exterior chrome trim for sustainable bronze elements.
Honestly, the Resolute variant couldn't have come at a better time. It's an attempt to infuse some life into the Mini Cooper SE, essentially an all-electric version of the modern Cooper hardtop. It has a single electric motor and a small, T-shaped 32.64 kWh battery pack underneath its vintage-inspired sheet metal. The EPA estimates range at around 114 miles which is good or bad depending on whom you ask.
Compared to other EV options like the Hyundai Ioniq 5 or Tesla Model 3, the Mini Cooper SE is a shrinking violet in a sea of blooming sunflowers. Still, the Resolute edition may have enough swagger to sway your decision.
Vintage Color Scheme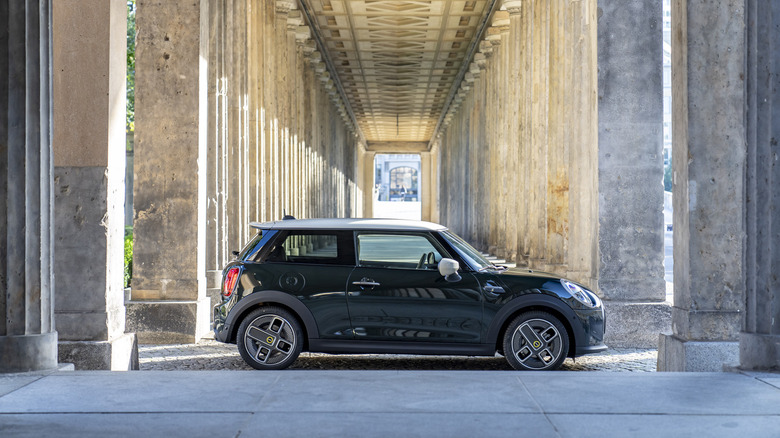 Mini USA
New to the 2023 Mini Cooper SE Resolute edition is Rebel Green exterior paint. If the hue is familiar, it's an exclusive color for the John Cooper Works model, but it found a new home in the Cooper SE. In addition, the Resolute has a Pepper White roof and side mirror caps to complete the old-school vibe.
Other bespoke additions include sticker hood stripes and "Resolute" markings with gold and silver trimmings on the door sills. Also standard are 17-inch Electric Collection Spoke wheels, exclusive to the Cooper SE.
Resolute Bronze Trim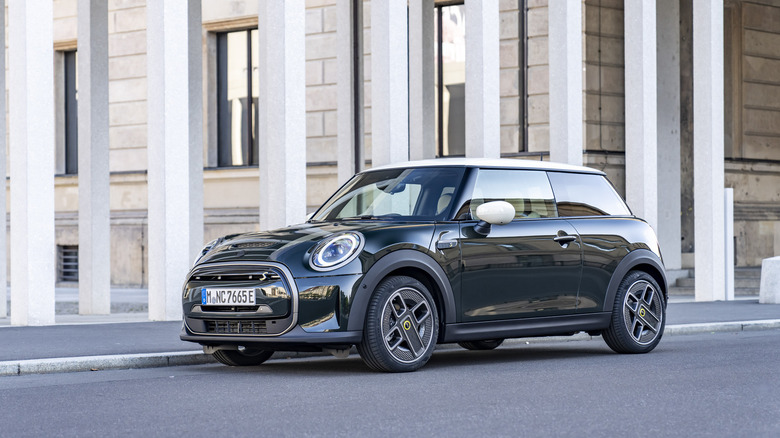 Mini USA
We never thought bronze would look better than chrome in the Mini Cooper SE, and the Resolute edition delivers with aplomb. The tacky chrome pieces on the headlight surround, radiator grille, taillights, door handles, side scuttles, and the tailgate is gone. Instead, it now has Resolute Bronze trim that looks amazing against the contrasting green and white backdrop. We also fancy the Piano Black badges, brand logos, inner grille frame, and lower windshield frame.
Standard Features and Pricing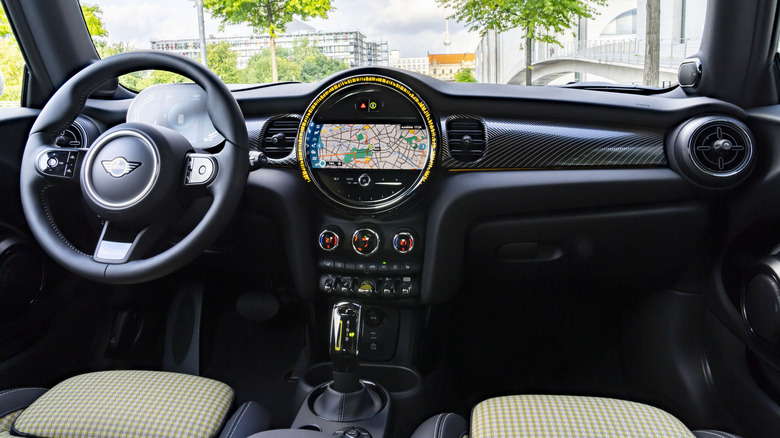 Mini USA
The latest Mini Cooper SE Resolute has an anthracite headliner, a Nappa leather steering wheel (with a Resolute script on the bottom spoke), and black armrests. Other bespoke touches include matte black dashboard inlays with fancy gold and black pinstripes. Meanwhile, the black Pearl leatherette and Light Gold Checkered fabric seats are a feast for the eyes.
The Mini Cooper SE Resolute comes standard with the Mini Driver Assistance Package that includes active cruise control, lane departure warning, parking assist, and a heads-up display, to mention a few. Also standard is an 8.8-inch infotainment touchscreen display with navigation and Apple CarPlay connectivity.
The 2023 Mini Cooper SE Resolute has a base price of $38,750 (including $850 destination fees), about $1,000 more than a standard Cooper SE hardtop two-door. Production begins this March 2022, while the first deliveries will arrive at dealerships this spring.