Pokemon Go Buddy Adventure: Excited For Poffin Berry Alternative Tricks!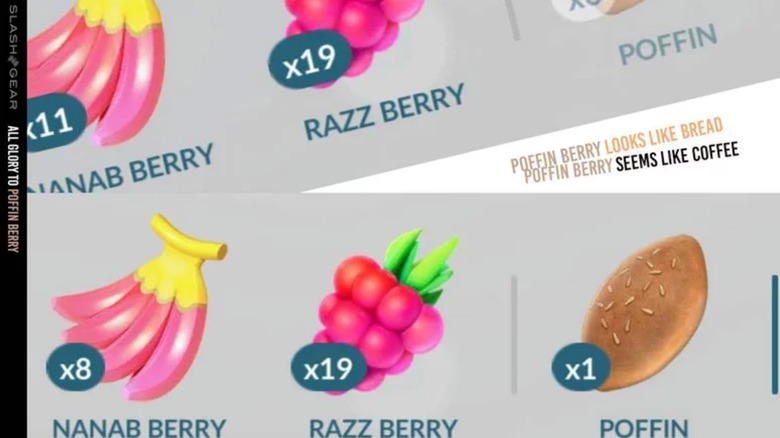 This week we see the beginning of "Buddy Adventure" in Pokemon GO. This is an expansion of the Buddy System that's existed in Pokemon GO for several seasons, for good or ill. Good because it's fun – you'll be able to see your Pokemon follow you on your map, aid you in battle, and be fed and played with in Augmented Reality mode (AR+). The only bad part is that this makes the game FAR MORE addicting that it already was.
As you become better friends with your Buddy Pokemon, you gain rewards! This is very similar to the system in place for Friends in Pokemon GO – it's all about getting you as involved with the process of the game's universe as possible!
Adventure mode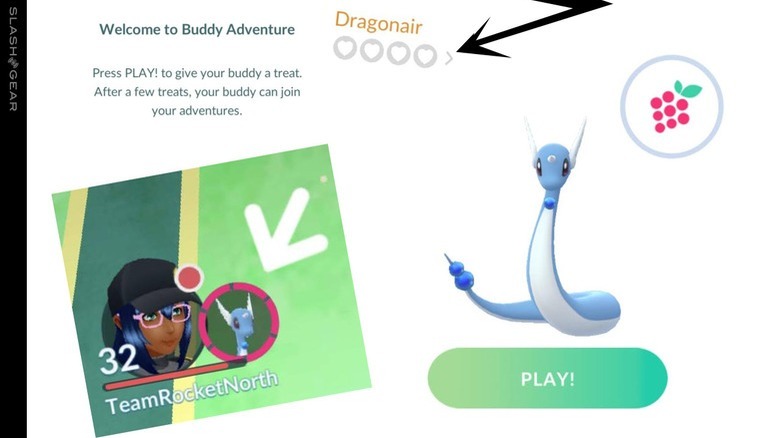 To begin your Pokemon Buddy adventure, you'll need to get your Buddy into Adventure mode. They'll need some berries to make that happen.
To get in Adventure mode, tap your Buddy Pokemon (in the corner of your screen) and tap PLAY. Tap a berry, and toss your berry of choice to your Pokemon – you'll have to give them a couple for this to work – once their meter is filled, they'll join you on your Adventure.
Get your Buddy Pokemon EXCITED
If you've successfully allowed your Buddy to join you on your adventure in Pokemon GO, you'll be able to affect their "mood" by performing activities. When your Buddy Pokemon is "EXCITED", you'll get a pair of surprisingly powerful bonuses. Normally we only see these sorts of bonuses during special events.
Excited Buddy Bonuses:
• 1/2 distance requirement for Pokemon Candy reward
• Daily Heart Cap increase to 20
Use a Poffin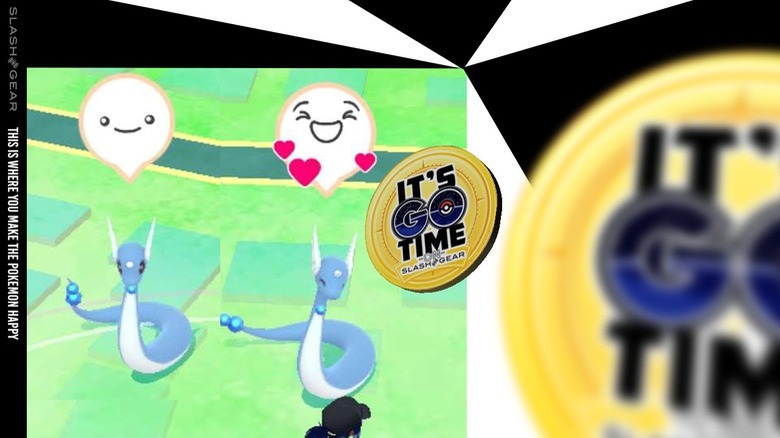 The most obvious and simple way to get this to work is to purchase and use a Poffin. A Poffin can be purchased from the in-game Pokemon GO shop for 100 Coins. Feeding a Poffin to your Buddy Pokemon increases their mood to Excited and fills all feeding heart meters.
Alternate Mood Boost Methods
You can also improve your Buddy Pokemon's mood by earning 10 Hearts. You can earn up to 10 Hearts per day, unless you use a Poffin, in which case you can earn up to 20 Hearts per day. There are a variety of means with which you can attain Harts.
• Walk together (2km)
• Give your buddy a treat (empty to full)
• Play together (tap buddy in AR mode until heart)
• Battle together (Gym, Raid, Team Rocket Battle, PvP
• Take a snapshot
• Spin PokeStop (not yet visited before)
• Spin Gym (not yet visited before)
Hearts also contribute to leveling up a Buddy Pokemon's Buddy Level. To make any of the above Heart-earning items above work, you'll need your Buddy Pokemon to be in Adventure mode (see above on how to get your Buddy into Adventure mode).
To get your Pokemon Buddy beyond just fully HAPPY, straight on to EXCITED, you'll need to either use a Poffin (as explained above), or Earn 10 Hearts AND perform one LARGE amount of one buddy activity. Confirmed methods are as follows.
Get Buddy Pokemon Excited (after full Hearts)
• Capture 200 Snapshots
• Spin 20+ "New places"*
*This means spinning PokeStops or Pokemon Gym locations that you've never spun before, at any point in the history of the game.
This article will be updated in the future as we discover new alternate ways to get Pokemon Buddies to the Double-heart EXCITED mood in Pokemon GO. Stay tuned to @TeamPokemonGO on Twitter, join the conversation at Pokemon GO Central, and watch the main news feed for more new Pokemon GO updates in the near future!