7 Must have apps for Galaxy Note 7 & S Pen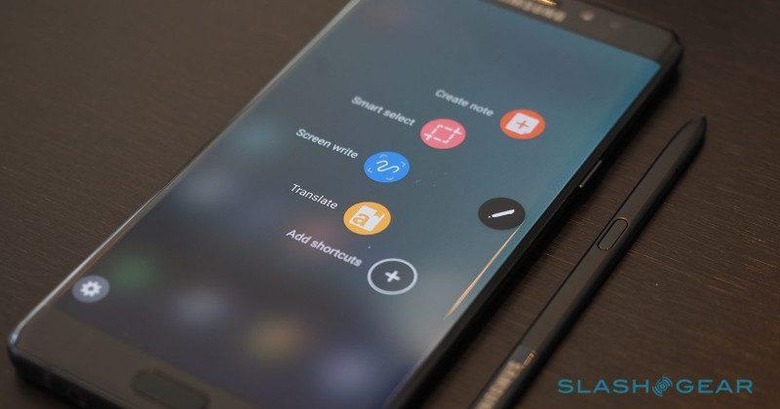 The
cat is finally out of the bag and, for whatever reason, you've set your heart and mind to get one as soon as they hit the shelves. Whether you're a new convert or a returning believer to the church of stylus, you will most likely be curious about the apps that will best utilize that oh so slim stylus. And there are quite a few out there but not all of them are created equal. To help break you in or re-orient you to the joys of the pointy stick, here are our top seven picks for your soon to be Galaxy Note 7.
Samsung Note (formerly S Note)
The S Pen, especially on the smartphone Galaxy Note series, was designed primarily for note taking among other things. And when it comes to note taking on the Galaxy Note, there is no getting around the fact that S Note, now a unified whole known as Samsung Note, simply offers the best when it comes to integrating with the whole device. You have tons of writing and drawing tools, from pens to brushes to shapes to any other digital thing you can insert into a page. But the S/Samsung Note goes beyond simply the note-taking app, even before the features were merged under a single brand.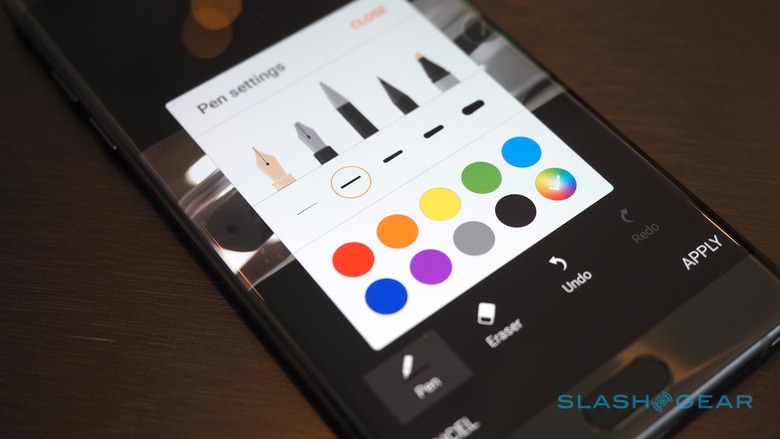 Of all the full-blown, standalone note apps on Android, S Note is the only one that lets users (almost) immediately start writing the moment they pull out the S Pen. While Evernote does have an Inking shortcut action, it is a widget and can't really be added to the Air Command menu. OneNote's floating Badge doesn't even let you immediately draw notes, only type them or take a photo.
S Note also has a very unique feature, one that has been boosted in the Galaxy Note 7: Screen Off Memos. Simply pull out the S Pen, even while the smartphone's still locked, and start doodling away. In the new Galaxy Note 7, you can even keep that note visible for a long time, thanks to the power of Always On Display.
The one major drawback is that your notes are primarily locked to your Samsung device and you can't easily access them from other platforms. The only work around here is to share those notes or pages to other apps via Android's Sharing framework.
Adobe Fill & Sign
With a stylus, it is a piece of cake to jot down notes, make a few sketches, or even sign documents. These days of electronic paper, a signature still weighs heavily. But just because you don't have a physical pen doesn't mean you won't be able to sign those legally binding documents. There are quite a good number of apps for this purpose, but when it comes to PDFs and document signing, Adobe's name perhaps rings the loudest. Good thing that the makers of Photoshop and Acrobat do have such an app as well.
offers all the amenities of filling up and signing digital forms right on your smartphone. And while you can definitely draw your signature using your paper, it just feels more natural to sign it with a pen. An S Pen, that is.
Adobe is hardly the only game in town, and
is one of its more popular rivals, offering as many features as Adobe's own. One huge caveat, however, is that while the SignEasy app itself is free, it requires a subscription fee to use after the
7-day trial period
14-day trial period (as per the SignEasy website) or after your first 3 free document.
Autodesk Sketchbook
The S Pen isn't just for serious, rote, drab work. Its fine tip and pressure sensitivity makes it an excellent tool for creating visual masterpieces as well. Sure, even the 5.7-inch screen space is a tad limiting for more creative individuals, but you never really know when inspiration will strike next. Sometimes, the best tool is the one you have at hand. And these days, that usually means your smartphone.
As its name so clearly tells,
is made for sketching, from rough drafts to more final, finer work. Sketchbook's tools and interface have been designed with mobile in mind, staying out of the way as much as possible to allow the pen to roam free.
Some people, however, might want more than what Sketchbook's powerful but spartan tools can offer. And for those that need a full-blown workspace,
gets the job done, though with a bit of clutter on all sides. Almost like Photoshop or, perhaps more appropriate, Manga Studio for phones, MediBang Paint gives artists, especially manga and comic book creators, the tools to take their work from loose sketch to finish, complete with panels and perspectives. However, in stark contrast to Sketchbook, MediBang fills its screen with knobs and buttons.
MyScript Calculator
From worker to artist to student, the S Pen can be anything to anyone. And while all of the above (and below) will be of use to those still in the classroom,
is probably going to be the most relevant of them all. As you might have guessed, this app lets users simply write out their equations and see the results as if by magic. Sure, it's not like that app that lets you take a picture of your homework and solves it for you, but MyScript Calculator will let you better enjoy the fruits of your labors.
Scribble Racer
But who ever said the S Pen was all work and no play? While you're unlikely to be playing all games using the mighty pen, there are some more recreational uses for this trusted pointer.
is one of a rare breed of games that was especially designed for the S Pen. Not just any stylus, but the S Pen. Of course, it will work with any stylus, even your finger, but the best experience comes from using the Galaxy Note's official accessory.
Why? Because the object of the game is to keep your line within the "track", like in a race. That's a difficult feat to accomplish for a stubby stylus or an even stubbier finger. You're welcome to try, of course, but if you already own a Galaxy Note 7, why stress yourself out?
Colorfy
Speaking of stress, recent studies claim that there is nothing more relaxing than a coloring book. Hence the sudden explosion of adult coloring books. Unsurprisingly, there's also an app for that.
is one of the more popular names among dozens, nay hundreds, of adult coloring book apps. Fortunately, it's available for Android too.
OK, so Colorfy wasn't exactly designed with the stylus in mind and hundreds, even thousands, of relaxed grownups have used it using only their fingers. But if you're going to fake being able to color within the borders anyway, why not complete the satisfying feeling and use the S Pen as well.
VirtualTablet
This one is admittedly one of the strangest in the list, in the sense that it doesn't directly benefit the smartphone itself. What
does, instead, is give users the equivalent of a Wacom drawing tablet using only their Galaxy Note device. Which is almost appropriate considering those devices use Wacom's technology anyway.
VirtualTablet establishes a wireless connection between the smartphone or tablet and a PC or Mac. The PC/Mac needs a special software to be running for it to work. Once connected, anything you do on the Galaxy Note will be translated into stylus/mouse actions on the PC or Mac. That includes things like hovering over items and even pressure sensitivity, which is where the new S Pen's 4,096 levels of pressure might come in handy.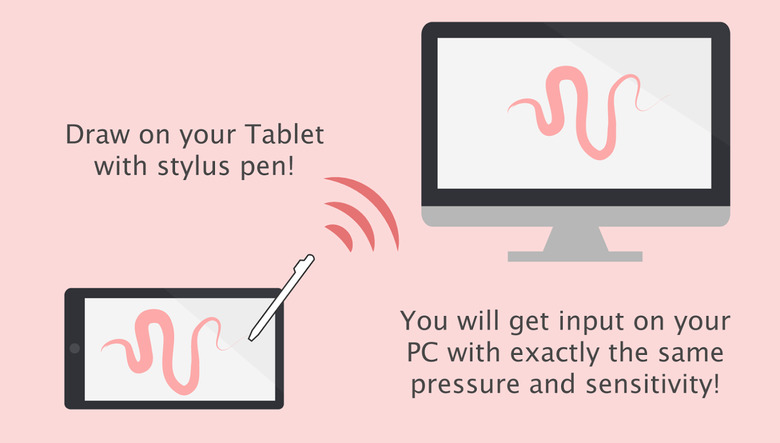 Admittedly, it works better if you have a bigger screen, like the endangered Galaxy Note tablets, but if you need something like a Wacom graphics tablet in a pinch, the Galaxy Note 7's screen is still going to serve you well.
Wrap-up
The S Pen is more than just an eccentric accessory. It opens up a completely different world that is closed off to those on only have fingers. We've barely scratched the surface and there is a ton of stylus-centric apps out there, especially for note taking and art. So once you get your hands on the curved sides of a Galaxy Note 7, go ahead and explore. The water's fine, very fine.