7-inch Tablet demand surges as iPad 3 specter looms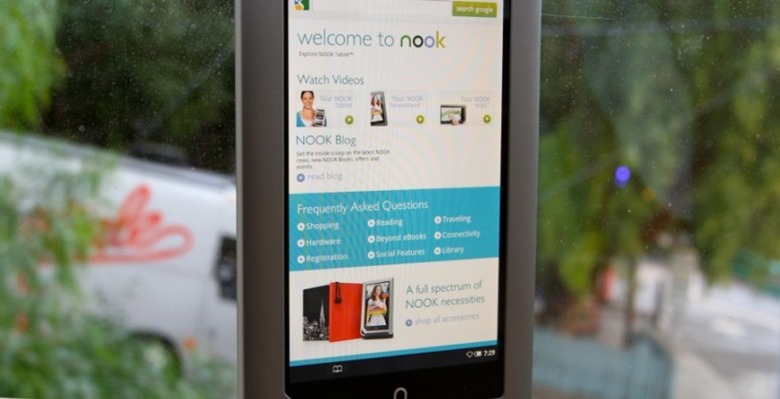 Strong sales of 7-inch slates like Barnes & Noble's NOOK Tablet, along with waning Apple orders of 9.7-inch iPad displays, has seen the smaller form-factor pull into the lead in Q4 2011 according to supply chain sources. Volumes of 7-inch panel orders in November have already exceed those of 9.7-inch screens, DigiTimes' insiders tell them, though Apple is already believed to be reducing its supply of 1024 x 768 displays ahead of a higher resolution panel in the iPad 3.
In fact, if the rumors are to be believed, Apple is targeting a 2048 x 1536 resolution in its third-generation tablet, delivering smoother graphics and fonts. Production of the existing iPad 2 has slowed, as Apple anticipates tapering demand ahead of the iPad 3 arriving early in 2012. According to the most recent reports, that launch should take place in February.
Suggestions, then, that the 7-inch form-factor has overtaken the roughly 10-inch segment in popularity must be tempered by that Apple transition. However, despite Steve Jobs protestations against the "tweener" market, rumors of a roughly 7.85-inch iPad continue to proliferate, slotting in-between the iPhone and the iPad.
There have also been compromises required in order to buoy 7-inch tablet sales. Key among those has been competitive pricing, with the $200-250 segment hotly contested but coming in several hundred dollars lower than Apple's tablet.