7 best console games to play over winter break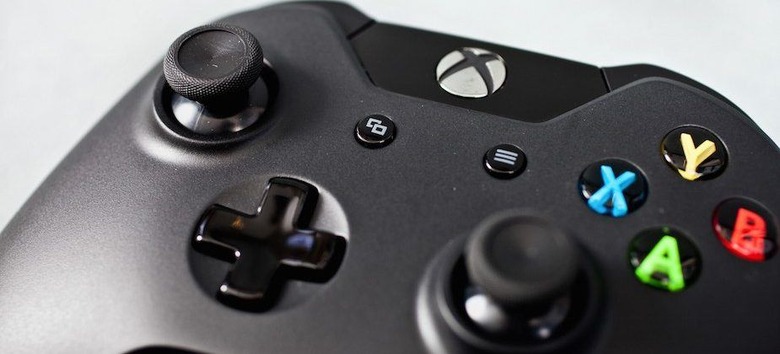 Now that Thanksgiving is behind us, some form of winter break is on the horizon for many students in the US. For high school students, winter break can last around two weeks, while colleges and universities usually break for three or four. If you're in parts of the country that actually see snow and cold, spending any significant time outside may not be possible, so what's a student with nothing but time to do? Play video games, of course – here are seven console-based games you should consider spending your winter break with.
Pokemon Sun and Moon (3DS)
While the 3DS isn't a traditional console like the Xbox One or PlayStation 4, Pokemon Sun and Moon are on this list for good reason. Simply put, they're the best Pokemon games Nintendo and Game Freak have delivered in years, and in my opinion, they're the best since Gold and Silver. Sun and Moon do a lot to break from the traditional Pokemon formula, meaning they're worth checking out even if you feel a little burned out after X and Y or Omega Ruby and Alpha Sapphire.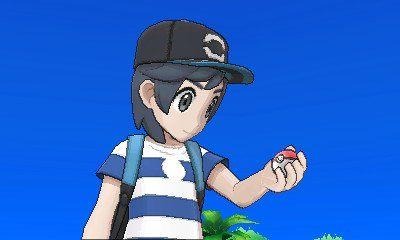 With the new Alola region offering four islands to traverse, it's hard to speed through Sun and Moon. Chances are you won't even want to rush to the end, as each island offers plenty of interesting areas to explore. Even when you've finished the main story, there's still a fair amount of content to dig into now that competitive battling and hunting for shiny Pokemon are easier than ever before. A joy to play from start to finish, Sun and Moon should be at the top of your must-play list if you own a 3DS.
Final Fantasy 15 (PS4, Xbox One)
Final Fantasy 15 launches today, and if the game's 10 year stint in development hell had you worried, then you can breathe a sigh of relief. Early reviews for Final Fantasy 15 are surprisingly positive, with many reviewers praising the game's characters, combat system, and side-quests. Though some elements of the main story seem to be a little more hit or miss with critics, there's plenty of extra content to complete once the story is finished.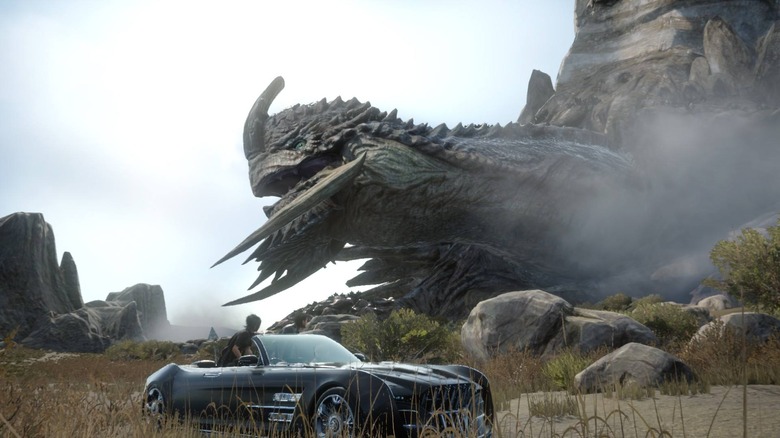 Some reviewers are reporting a play time that comes in around 60 or 70 hours, making this a perfect candidate for a winter break marathon. If you're a long time Final Fantasy fan but were disappointed with the direction Final Fantasy 13 and its sequels took, you might want to consider checking this one out.
Forza Horizon 3 (Xbox One)
If slow-paced RPGs aren't your cup of tea, then Forza Horizon 3 might be the game for you. Forza Horizon 3 is anything but slow, tasking you with racing an absurd number of cars through the Australian outback. Of course, there are plenty of other environments such as rainforests and cities, but there's nothing quite like cruising through the desert at 200 MPH.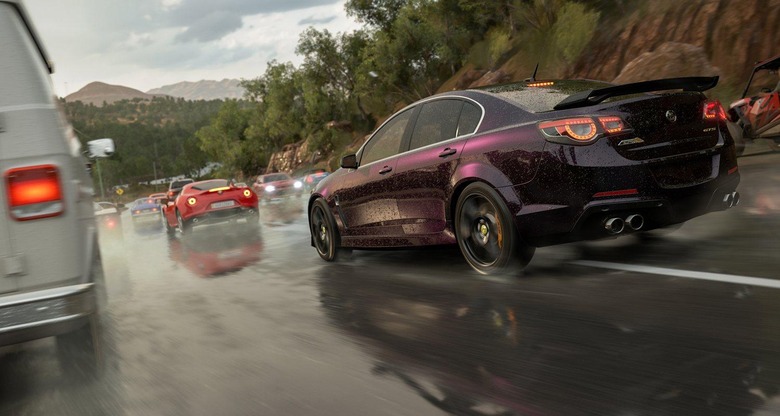 Forza Horizon 3 gives you a seemingly endless number of events to participate in, and the end result is a beautiful game that's a blast to play. I don't even like racing games and Forza Horizon 3 has quickly become one of my favorites of the year. With so many different races and cars, Forza Horizon 3 will keep you occupied through winter break and beyond.
Titanfall 2 (PS4, Xbox One)
A lot of FPS players might be spending their time playing Battlefield 1, but to miss out on the excitement Titanfall 2 offers would be a crime. Electronic Arts didn't do Titanfall 2 any favors by launching it a mere week after Battlefield 1, which is a shame because it's the most fun I've had playing an FPS for quite some time.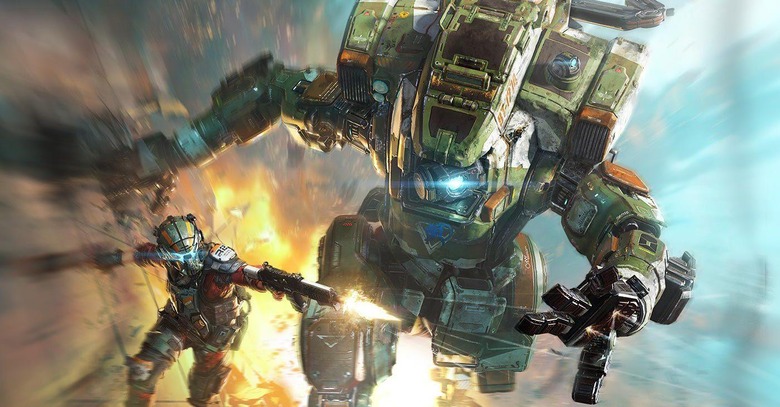 Multiplayer is fast-paced, frantic, and fun, with a variety of modes to keep things fresh. The campaign, in a refreshing change of pace for first-person shooters, is actually worth playing through as well. As if addictive multiplayer and a solid campaign weren't enough, Respawn has also announced that future content will be free. The first piece of Titanfall 2 DLC lands on November 30, beginning what will hopefully be a long period of post-launch support for the game.
Rocket League (PS4, Xbox One)
Most of you who already love Rocket League will likely spend a significant portion of your winter break playing it. If you've yet to see what all the fuss is about, though, then winter break serves as the perfect time to dive in. Rocket League is an addictive little game that has you playing soccer with rocket-powered RC cars. What's not to love?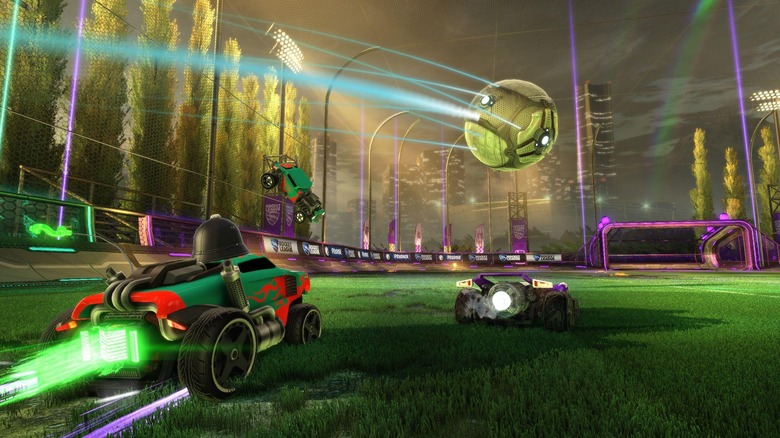 Even better is the fact that new maps are cars are being added regularly. Rocket League developer Psyonix doesn't charge anything for new arenas, and if you decide you'd like to drive a new car around, each one is usually around $2.99. Recently, Psyonix served up a new mode called Rumble for Rocket League players, injecting a bit of chaos into matches that were hectic to begin with. It's a steal for its $20 asking price and, assuming it clicks for you like it already has for so many others, should offer dozens of hours of entertainment.
Skyrim: Special Edition (PS4, Xbox One)
If you're looking for a game you can sink some time into, look no further than Skyrim: Special Edition. While this is less of must-buy for our friends playing on PC, it's definitely worth checking out on Xbox One and PlayStation 4. Skyrim: Special Edition overhauls the five-year-old epic for current generation consoles, giving it a fresh coat of paint and packing in the game's three DLC offerings: Dawnguard, Hearthfire, and Dragonborn.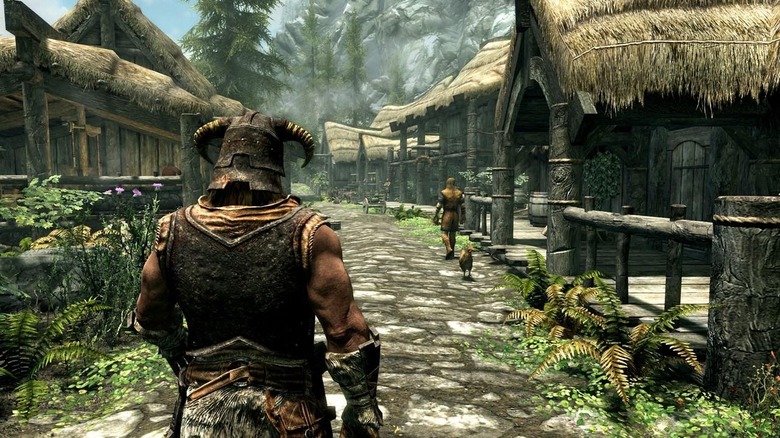 Of course, it's not like a reason is necessary to return to the world of Skyrim, but the updated graphics are certainly nice. On top of that, Skyrim now has support for mods on both Xbox One and PS4, so if your only experience with the game is with the Xbox 360 and PS3 versions, then the Special Edition should be a priority for you.
Hitman (PS4, Xbox One)
When Hitman was first announced, a lot of gamers and critics were hesitant of Square Enix's episodic approach. What was initially seen as a negative has turned into a positive, with many people singing Hitman's praises now that all of the episodes have been released. If you're a fan of the Hitman franchise or stealth games in general, you owe it to yourself to check this out.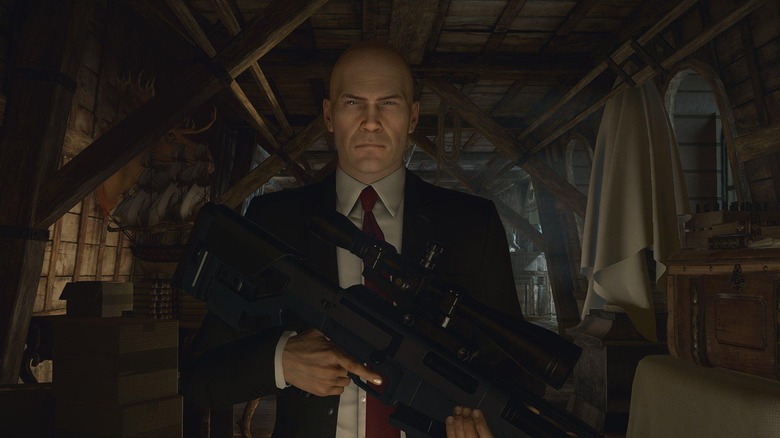 Spanning six episodes, Hitman offers plenty of content to keep you thoroughly entertained throughout winter break. Square Enix will be releasing all six episodes in a single retail package called Hitman: Season One in January, which suggests that there are more episodes planned for this game. It's one of the rare instances of a games company not named Telltale doing an episodic title right, and serves as a good pick for any fan of this long-running franchise.
Wrap-Up
All of these games should give you many hours of fun as you look to fill the free time throughout winter break. Obviously, there are plenty more games that could just as easily make a list like this, so if you'll be spending winter break playing through something else, be sure to let us know what it is in the comments section below.