64-bit time: Old Android apps about to pull the plug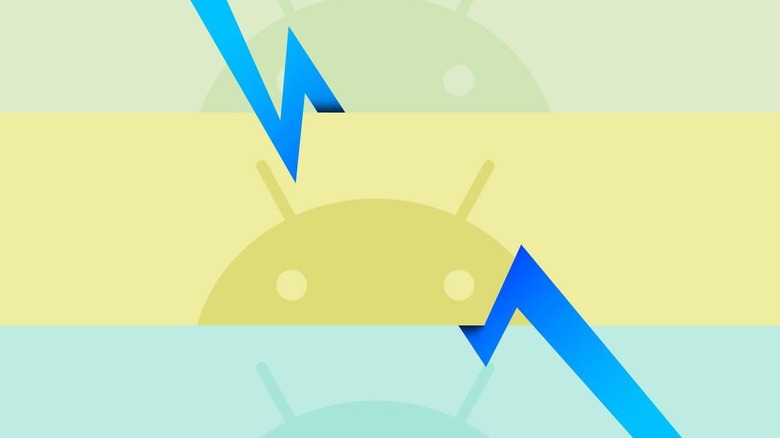 It's that time in the world of Android – time to pull the plug on Android apps not prepared properly for the coming of 64-bit CPUs. It's not as if these newer, faster computing processors aren't already here in Android devices. They've been here before – and they're not going away any time soon. As such, Google's announced their "TIME'S UP" marker for apps that haven't made way for 64-bit hardware – the future of smartphones in general, that is to say.
Google first started supporting 64-bit CPUs in Android all the way back in the year 2017. That wasn't particularly long ago in the life of a human being, but in this mobile tech realm, it may as well have been decades. Android 5.0 Lollipop came with the first big warning from Google about the coming of the 64-bit app.
Developers were told then that apps using native code must provide a 64-bit version in addition to their standard 32-bit version. The edict from Google is about to get a bit more strict, and indeed will get stricter as time goes on. Today Google let it be known the following changes on the following dates, VIA Google:
Starting August 1, 2019:
• All new apps and app updates that include native code are required to provide 64-bit versions in addition to 32-bit versions when publishing to Google Play.
• Extension: Google Play will continue to accept 32-bit only updates to existing games that use Unity 5.6 or older until August 2021.
Starting August 1, 2021:
• Google Play will stop serving apps without 64-bit versions on 64-bit capable devices, meaning they will no longer be available in the Play Store on those devices.
• This will include games built with Unity 5.6 or older.
There are some exceptions that developers probably already realize. Not subject to these rules are those APKs or app bundles that target Wear OS or Android TV explicitly, as these platforms do not yet support 64-bit code. App bundles or APKs that "are not distributed to devices running Android 9 Pie or later" will also continue to be unrestricted re: 64-bit code.
Do not despair, all you very old smartphone users! Google is "not making changes" to their policy regarding 32-bit support. Google Play will continue to host and deliver apps with 32-bit support for 32-bit devices. This update means only that apps with 32-bit NATIVE CODE will need to have "an additional 64-bit version as well."