5K iMac tipped to launch with OS X Yosemite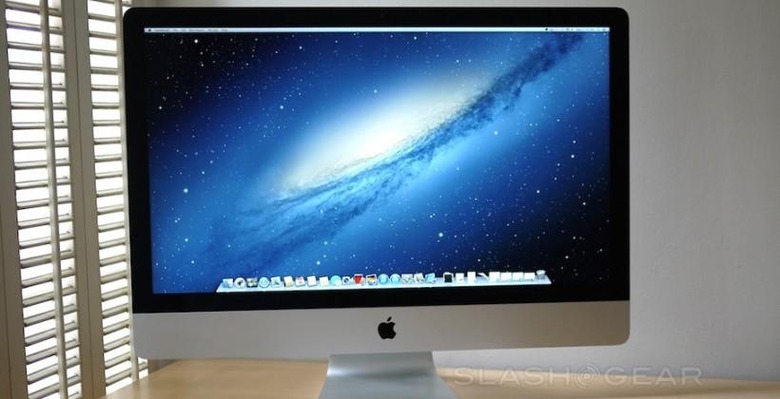 That's one whopper of a display panel there, folks, but it's certainly a possibility in rumors that've appeared pre-launch for OS X Yosemite. The OS X Yosemite Beta builds released to testers thus far include references to 4096 × 2304, 5760 × 3240, and 6400 x 3600 pixel displays, and we have heard that Apple could be releasing far more densely-packed desktop machines in the near future.
Word from both 9to5Mac and Jack March suggest that a 5120 x 2880 panel will be in play for a new iMac very soon. This 27-inch display-toting all-in-one machine will also have very similar / exactly the same dimensions as the model that's on the market today.
Sources also suggest that Apple is "incredibly likely" to announce this 27-inch iMac at their next event.
The iMac that's on the market today with a 27-inch display also has 2560 × 1440 pixels across its face. With a 5120 x 2880 pixel panel, this 2014 iMac would have more than double the density of its predecessor.
It's also been tipped previously that a 4K iMac or a new Thunderbolt display will be launching with OS X Yosemite.
The processor inside this machine will likely be an Intel i7-4790K (Haswell), while Broadwell will appear in the iMac next year. Unlike the iMac on the market today, this new iMac is said not to roll with NVIDIA, but AMD for graphics prowess, much like the late 2013 Mac Pro.
The next Apple event will likely take place within the next few weeks. That's a bit broad – we'll know more soon.