512GB microSD card exists: here's when it's coming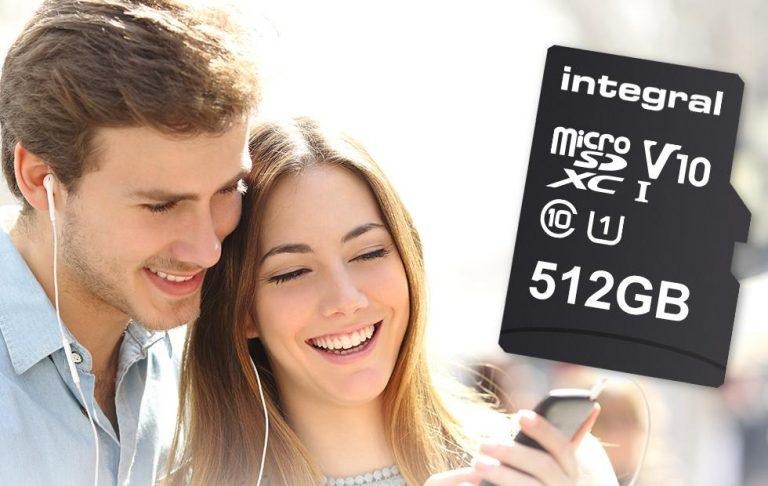 What is the largest capacity microSD (technically microSDXC) card in the market today? If you answered SanDisk's tiny 400 GB card launched last August, then you're woefully out of date. Well, just half out of date. UK-based Integral Memory just announced its a microSDHC/XC Class 10 UHS-I card with a whopping 512 GB of storage inside. Only problem for now is that it isn't available for you to buy just yet. And when it does, be prepared to pay a pretty penny for it.
The increase in internal storage in smartphones and tablets and the proliferation of cloud storage are seemingly making microSD cards, and microSD card readers, obsolete but that's not going to last long. People will always find ways and content to fill up that storage in a month. And there will always be new types of devices, from drones to 360-degree cameras to smart displays, not to mention cameras, that will always be in need of extra, or even primary, data storage.
It's a numbers game really in this industry, from storage space to transfer speeds. Integral Memory boasts it has both. The 512 GB capacity is impressive enough, a big jump from the already impressive 400 GB from SanDisk. But storage is only half useful if you're spending a whole day transferring data to or from it.
For that purpose, the card also has an advertised 80 MB/s transfer speed, in line with its UHS-I Class 1 specification. In addition, it meets the requirements of Video Speed Class 10, a.k.a. V10, which makes it ideal for capturing Full HD video. Sadly, that might not translate to the growing number of 2K and 4K capable cameras and sensors.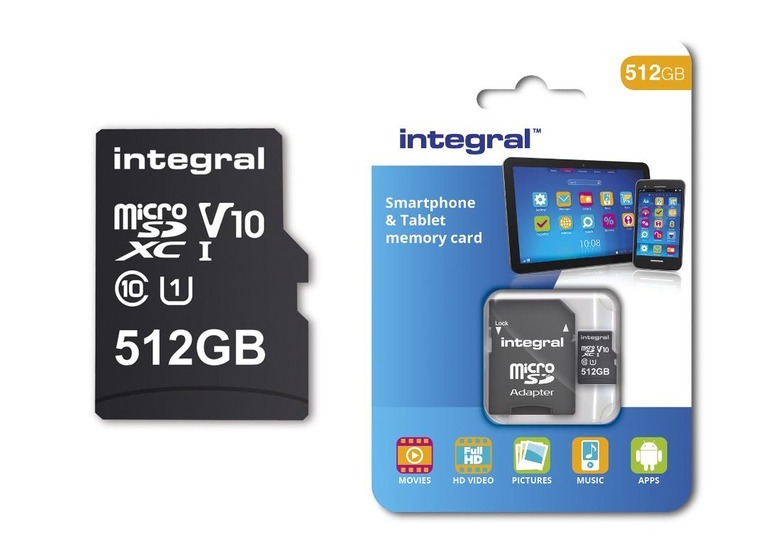 So what's the catch? Why the price, of course! The SanDisk 400 GB microSD card already cost a whopping $249.99. A 512 GB one is sure to push that even higher. Details will be released closer to the February availability date.