50m ATI Hollywood Nintendo Wii GPUs have shipped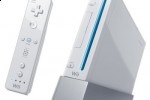 AMD have announced that they have shipped the 50 millionth GPU for the Nintendo Wii console, making it the most popular AMD graphics processor for consoles to-date.  The GPU – known as the "Hollywood" – was designed especially for the Wii.
AMD also provided the graphics hardware for Nintendo's GameCube console.  Neither that nor the Wii have been accused of threatening high-definition content, but instead have focused on gameplay. 
As for the Sony Playstation 3 and the Microsoft Xbox 360, they use graphics chips from NVIDIA and ATI respectively.  The latter uses the ATI Xenos, not the Hollywood. 
Press Release:
AMD Announces Shipment of the 50 Millionth Graphics Processor for the Wii™ From Nintendo

− ATI 'Hollywood' graphics processor firmly establishes its position as most popular AMD GPU for consoles to date −

SUNNYVALE, Calif. — March 11, 2009 –AMD (NYSE: AMD) announced that the 50 millionth ATI 'Hollywood' graphics processor for the Wii™ game console from Nintendo shipped today. With 50 million units delivered, the ATI graphics processor code-named 'Hollywood' becomes the most successful AMD game console chip to date in terms of unit sales.

"Nintendo values its ongoing relationship with AMD. AMD's graphics technology expertise as displayed in the ATI 'Hollywood' chip is a great part of the momentum of Wii. Our combined efforts help deliver entertaining experiences to create many smiling faces in living rooms around the world," said Genyo Takeda, general manager of Integrated Research and Development, Nintendo Co., Ltd.

"We congratulate Nintendo on this major milestone for its popular Wii console. AMD shares Nintendo's excitement for delivering engaging experiences for every member of the family," said Rick Bergman, senior vice president and general manager, Graphics Products Group, AMD. "We're proud to provide the ATI 'Hollywood' chip as the cool and quiet graphics engine that factors so prominently in the overall enjoyment for Wii owners. AMD counts Nintendo as a valued customer and we continue to work together to make console entertainment a growing phenomenon worldwide."

The ATI 'Hollywood' graphics processor is a custom graphics processing unit from AMD that enables Wii to provide exciting, immersive game play and interaction for consumers around the world. AMD has a rich 10-year history of providing graphics solutions for Nintendo spanning both the Wii and Nintendo GameCube™ consoles.