5 Sweet Alternatives to the Donald Trump Inauguration Live Stream [OPINION]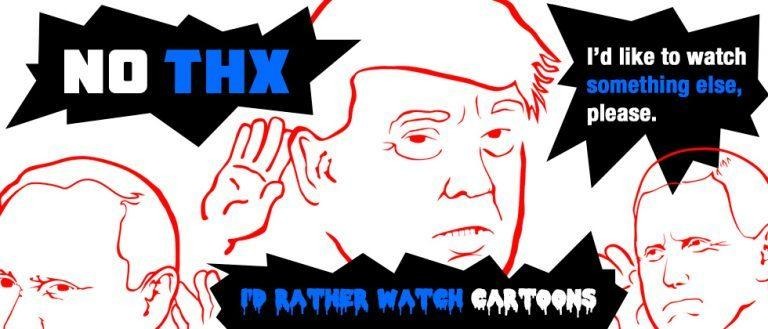 I've compiled a list of alternatives to the inauguration of Donald taking place today in Washington DC. It's a good time to get distracted – start the protest tomorrow at the Women's March on Washington or a local sect near you. In fact, take what I've compiled below and watch it all while you're making your own protest poster to carry with when you hit the streets tomorrow morning. It's a perfect combination to take to heart.
To make extra clear, here – this is an OPINION column. The opinions in this column are not necessarily those of SlashGear or any associated parties or people. Take what's written here for what it is – straight from my mind to your suggestion plate.
1. Discover a few Netflix selects
Netflix added a bunch of new programs over the past week that'll get your mind in a good place this morning. Over at Netflix Just Added, you'll find such amazing masterpieces as Precious Puppies, or Captain America Civil War – even Wanda and the Alien would be better.
If you'd really like a way to escape the day's events and watch something that'll be a vast improvement over watching the inauguration, I recommend the film SINISTER. It's an uplifting film that'll definitely take your mind off everything you dislike about today's events. Also it'll terrify you even worse than Trump.
2. Binge on some Hulu TV series
There might be no better time to drop in on a junk food and TV episode binge marathon than now. I recommend starting with something light like Season 28 of The Simpsons. Move on from there to the mindless giggles of Sealab 2021. Never ever stop watching one extra-deep cartoon series with 233 episodes of Adventure Time.
If you're still around, move to Metal. Finish your descent into watch-every-episoditude with an engrossing look at what could happen if the entire world were gripped with Metal fever. Have a peek at Metalocalypse and it'll never let you go.
3. Listen to Run The Jewels
This is the rap duo known as Run The Jewels. I can't believe how much I've gotten to know and love Run The Jewels over the past few months, and nothing makes me more excited for the 2017 music scene than additional action in the form of RTJ3. That's the "third" album from the duo.
As you might notice in the video above, Run The Jewels 3 is already out – it came out earlier this month. I have a selection from this album that I want you to listen to. It's called "A Report To The Shareholders / Kill Your Masters" and it's about slavery. Sort of – kind of. It's highly appropriate. This video leads to more RTJ goodness, too.
4. Get hyped with some teasers for incoming music albums
Regardless of what's happening in Washington DC today, nothing and nobody can stop the oncoming mega-flow of top-notch entertainment and art. First we're going to have a look at three good bits of music that'll be blasting your eardrums sooner than later. The first is the Gorillaz.
At long last, new Gorillaz music! The Gorillaz include the following statement with this song: "The band has issued this song on the eve of the Inauguration of President-Elect Donald Trump to serve as commentary on a politically-charged, historical moment." It's not an easy listen.
In the same vein as what's immediately above the video above, the next album will be coming from Jamiroquai. This will be an album that's electronic, funk, and jazz-infused, if you do so please. This video is short, but it's full of HYPE.
UPDATE: Video removed – see BET.com to see the full thing. It's giggle-worthy.
Last on this very limited list you'll see Erykah Badu performing at the Soul Train awards with India Arie. As Badu suggests, "this song is meant to inspire and empower women all over the world." Erykah Badu has two albums coming out in 2017, one a follow-up to her mixtape "But You Caint Use My Phone," the other a collaborative EP with D.R.A.M. – big time!
5. Cry and/or laugh whilst watching Samantha Bee's Great Feminists in Feminism Herstory Hall of Lady Fame
This is the 11th-most-watched piece of programming on YouTube at the time of this article's publication, and rising. Trending, that is to say. Watch out for lots and lots of snark – so much snark your ears will start on fire. Here you'll get your full filling of snark in addition to some fun history – HERstory right on time.
If you have any pieces of art or entertainment you'd like to share that'll get our collective minds back in the right place, let us know!