5 reasons Xiaomi Redmi Note 4 is a budget leader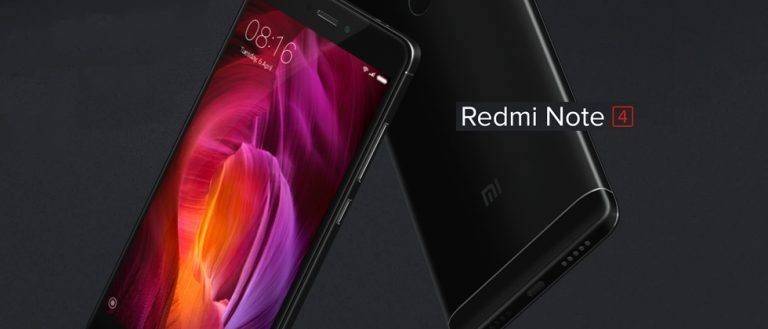 Over the past week it's become clear that Xiaomi has a hit on its hands with the Redmi Note 4. After appearing on Flipkart on the 23rd of January, the device was sold out in 10 minutes. Today, as the device goes on sale for an undoubtedly limited time once again, we're running down the reasons why this device is such a shocker to the general public.
1. The Display
A few years ago a 1080p display was a high-end feature on a smartphone – now it's expected on most devices. With the Xiaomi Redmi Note 4, the company spreads Full HD (1080p) across 5.5-inches of LCD display. That's not the most bright nor the sharpest display in the whole world – but it's well and above what the average user will need on a day-to-day basis.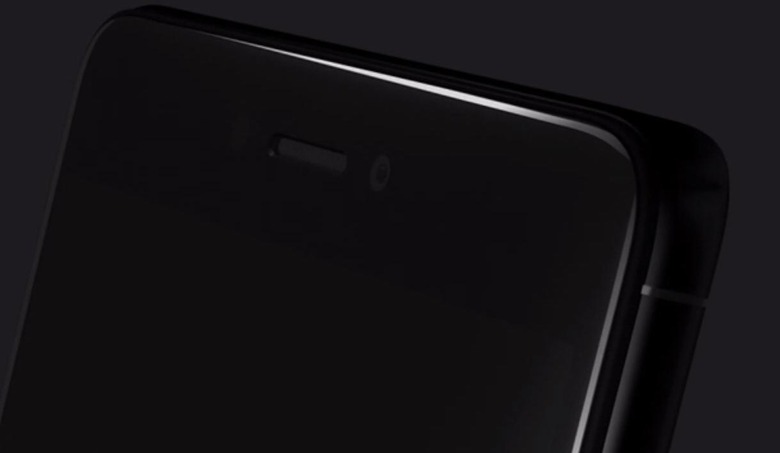 This device has "curved" frontside glass cover above its touchscreen display. The display itself is not curved, but having curved edges on the glass that goes over the display goes a long way toward making the device feel premium. We can't speak to the scratch resistance of the glass, but 2.5D later, we can't imagine it's all that bad for the price.
2. The Processor
Qualcomm has been stepping up its game in the mobile processor business, bringing top-quality System On Chip hardware to all levels of mobile computing. Instead of reserving the best of the best for the most premium of devices, Qualcomm releases hardware optimized for all manner of device sizes and display densities. The Qualcomm Snapdragon 625 lives in the Redmi Note 4 – more than enough to do daily business with 2GB of RAM.
3. The Fingerprint Scanner
Not long after the introduction of fingerprint scanners – then mobile payment options in collaboration with fingerprint scanners – the scanners themselves have become exceedingly affordable. The Redmi Note 4 has a fingerprint scanner at its back, allowing security beyond that of any means before it.
4. The Options
Three different editions of the Redmi Note 4 exist as of the date of this article's publication. One – the least expensive – has 2GB of RAM and 32GB internal storage. There's another with 3GB of RAM and the same amount of internal storage at 32GB. The third has 4GB of RAM and 64GB of internal storage – and all versions have a microSD card slot that supports up to 128GB more storage.
Several color options are also available in multiple internal storage sizes / RAM allotments.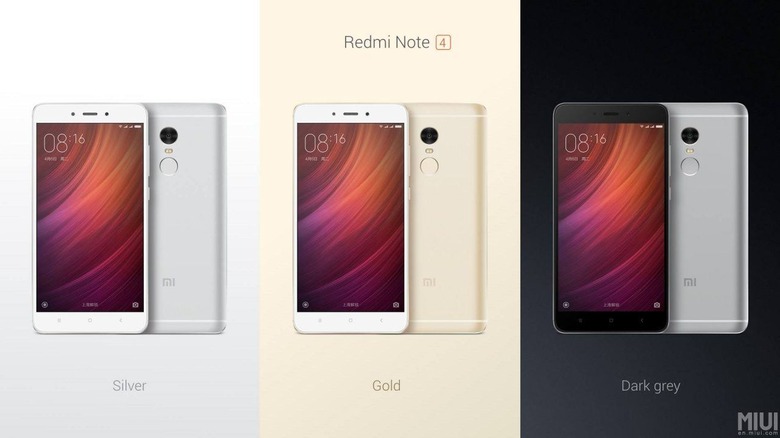 5. The Price
The least expensive version of the Xiaomi Redmi Note 4 is Rs 9,999, which converts to roughly $147 USD. That's Moto G levels of cheap – and we're certain Lenovo is paying attention. Especially given the specifications this device comes with, there's little reason to doubt that Xiaomi has a budget hit on its hands.