5 reasons to get excited about Lenovo's Google Tango Phone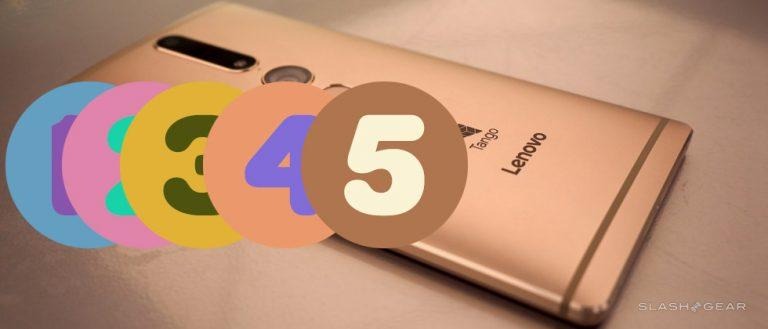 The Lenovo Phab2 Pro is the first consumer aimed Google Tango phone released to the public for sale. We've been digging our fingernails into our kneecaps in anticipation. We've been waiting for a consumer device with Tango since Tango was first made public. Now, with a variety of examples in awesome augmented experiences, we're going to show you why.
The software we're showing here won't be available immediately on the Lenovo Phab2 Pro for certain. They might well be, but we can't be sure until we have the device in our hands. It is all able to run on the Phab2 Pro, though. It was all run on a developer tablet for Tango earlier this year at Google I/O 2016.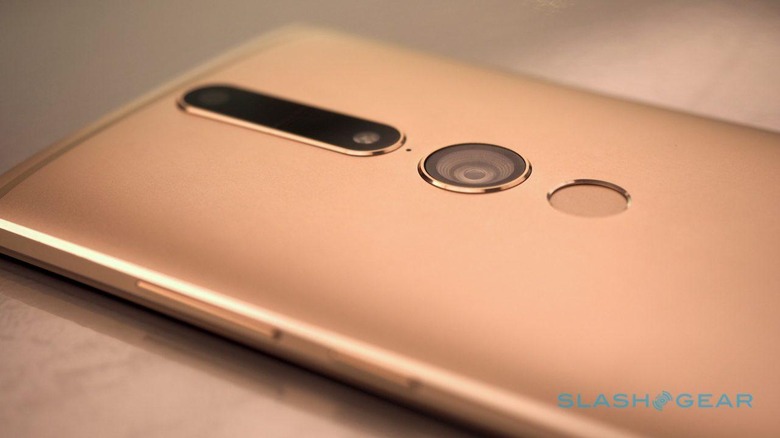 These bits of software give you a small window into the possibilities with the Tango platform. The Lenovo Phab2 Pro will, we hope, be just one of a collection of phones and tablets with these abilities. As of this morning, Lenovo's Phab2 Pro is now released by the company to their online store.
1. Studying dinosaurs in your living room
Buying a Tango phone like the Lenovo Phab2 Pro might be worth the price based only on your desire to see and learn about dinosaurs. Dinosaurs in your living room is what the app "Dinosaurs Among Us" will to offer. With this app, users are able to drop dinosaurs in place, then walk around them and study them using the phone as a window.
You'll open the app and select a dinosaur, while your camera will show you the room your in in real time. You'll place the dinosaur, which will then stay in the place you've put it until called for. Unless the dinosaur is meant to walk around, in which case it'll move.
Created for the American Museum of Natural History, this app's curator is Mark Norell, Macaulay Curator and Chair of the Division of Paleontology. The dinosaurs in this app are size accurate representations of creatures that roamed the earth long ago. While these creatures' appearances are simpler than real life, they aim to give viewers a real sense of true scale and presence.
This app is available right this minute in the Google Play app store. It does not cost anything to download and has supported from 3rd-party donors. The Richard and Karen LeFrak Exhibition and Education Fund, Chase Private Client, and Dana and Virginia Randt have helped to support this app.
2. Measuring 3D space with accuracy
With a Tango phone, you'll be able to measure 3D space on the fly. This will be helpful for visualizing spaces where furniture will go. It'll also be helpful for seeing whether your vehicle will fit in a tight spot before you ram your way into it.
This app is able to measure flat spaces as well as edges throughout the space you're standing in. The user can place line segments anywhere and measure anything straight with speed. It's like having an array of measuring tools tossed up and pulled out with a twitch of your magic wand – on-screen controls, that is to say.
This functionality has potential for use in concert with the Lowe's app. With the app developers have made for Lowe's, users are able to search for furniture and appliances and place them in their home in augmented space. While the Lowe's app can size and place objects on its own, the Measure app will be a good way to double-check spaces.
Google itself developed the Measure app and have made it free for download and use. The Lowe's Vision app is also free, but does leads you to products available to buy from the company. You don't absolutely need to buy these products from Lowe's, but you'll probably feel obligated.
Another app with functionality quite like Lowe's is the WayfairView app. Products can be searched for and placed using the app. The app then offers these objects for sale.
3. Placing objects in an alternate reality
Suppose you want to create your own Upside Down situation, and make Stranger Things happen. With a Tango phone, users will be able to place all manner of objects – not just dinosaurs – in an augmented reality space. Objects will remain in place, creating a secondary reality where virtual objects only appear to a Tango phone.
This functionality is available in the Lowe's app example above. Another amazing example is in the app WOORLD by Funomena. This app shows a playground of objects in the room in which you stand, edit-friendly and interactive, too.
This app includes several kinds of interactivity, including simple placement and controller interaction. Living augmented reality characters roam through the landscape, waiting for your guidance. It's like a light version of The Sims, but living in your home.
Augmented reality apps have been able to place objects in your living room and on your desk before. What's different here is the Tango ability to keep those objects in place regardless of what the device's camera points at. Users can place an object in one room, leave the room, and come back later to find that object still sitting where they placed it.
4. Gaming in augmented reality
Once the world becomes mapped, an arena for games opens up. You'll be able to play virtual laser tag and fly through a virtual city in your living room. You'll be able to search your school for hidden virtual monsters. Oddities will appear en masse.
While the WOORLD app shown above is something like The Sims, the app Towers for Tango is a lot closer to SIM City. Again, this is a gaming environment within an augmented reality inside your living room. You'll interact with the city, build, and destroy with on-screen controls.
The app Crayola Color Blaster is a kid-friendly game played with Tango. Zombies chase the user around their room and are only dispatched with colors blasted from the phone. This game may end up being as terrifying to some small children as it is entertaining to others – time will tell.
Zombies in your bedroom will be made a bit more adult – and quite a bit tinier, physically, with Zombie Gunship. This app has been being developed and refined for years, acting as a prime demo for the platform at several Google, gaming, and VR-focused events. Users are asked to pilot a gunship (their Tango device) and keep a base protected from a zombie invasion.
The thing that makes Zombie Gunship unique to Tango is its placement. The base you must protect is situated at your feet, or at your knees. To protect the base, you must move around your environment, locating zombie waves as they approach, firing as they invade.
5. Mapping the world with Area Learning
The apps shown above only come to life with a technology called Area Learning. All Tango phones (and tablets) use Area Learning to map the world around them, and remember it. In the demonstration shown here, Google reveals a hidden universe of dots, just waiting for the mapping.
With a secondary map of every environment, users will unlock augmented reality abilities aplenty. One of the most interesting uses of this technology we've seen thus far is in the app Cinematic. Developers at NextStage Pro have turned this technology around on the smartphone's camera array.
In Cinematic, users are able to capture stabilized video in all levels of light. There's a mode in this app in which low-light stabilization creates a video unique to Tango. Users are able to work with 6-axis digital stabilization and effects like shallow depth of field and stereoscopic 3D. The app is free but using it for video capture requires an in-app purchase.
Wrap-up
Even though the Lenovo Phab2 Pro is the first consumer device with Tango onboard, a bunch of Tango apps are already live. Developers have been pushing software for months – and in some cases, years. Both big brands and lesser-known developer teams have created apps for Tango devices.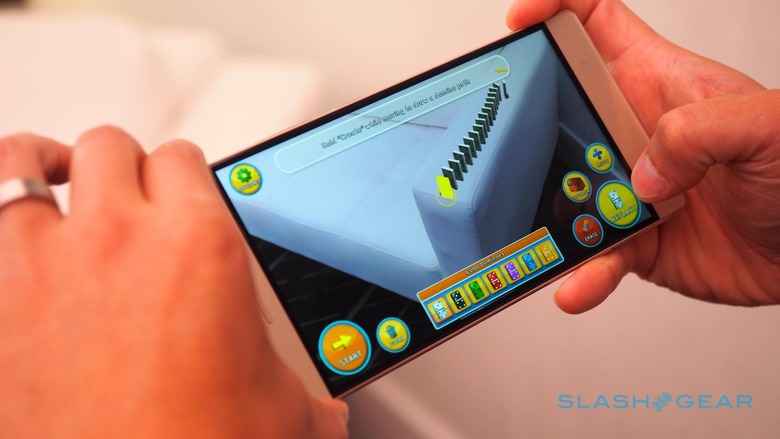 The first Tango phone to appear to the public might seem like a bit of a pricey adventure for the uninitiated. We recommend you find the device at a Google event, Lenovo event, or wait for it to appear in physical stores before you buy. Tango is not the sort of technology you're going to buy a smartphone for unless you're sure it's what you want.
Instead, you buy a Tango phone because you need Tango technology. Consider the cost of the Lenovo Phab2 Pro (or whichever other Tango device you're looking at) and think of Tango as the main value point. If the cost is less than the value to you, by all means, go for it.