5 Quick new features in macOS Mojave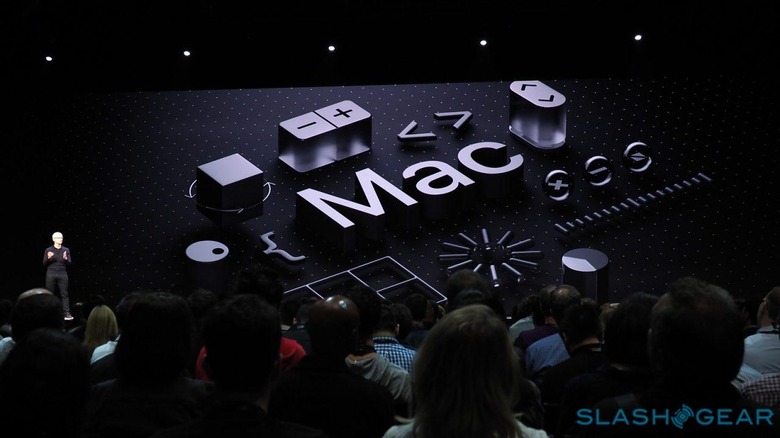 We've learned all about the new macOS Mojave this morning at WWDC 2018. Now it's time to run down the most important bits right out the gate. This should serve as a sort of "here's why you'll want this update, if for some reason you were wavering on the button-click" feature, too. This includes OS-level updates as well as app updates that'll only come to macOS Mojave.
1. Dark Mode
Mojave includes a number of neat new features that make it worth the upgrade. First – the fact that it's free should give some good incentive for MOST people. There's also a Dark Mode that'll entice a whole lot of new users. Dark Mode switches the UI of the OS to dark gray / black, and it switches a few other bits and pieces, too.
"Some of us are going to want to run dark mode because it's so cool," said Apple's Craig Federighi. Dark Mode works for developers, too – it's included in Xcode.
2. Desktop Stacks (cleanup now automatic)
There's another update to macOS that'll make me update – for this and no other reason: Desktop stacks. With this system, the desktop will be cleaned up automatically. That'll be super duper. Each time a file is saved to the desktop, it gets thrown in a stack. Stacks include Movies, Images, certain types of documents, etcetera. Kind of like the Downloads stack in the apps dock.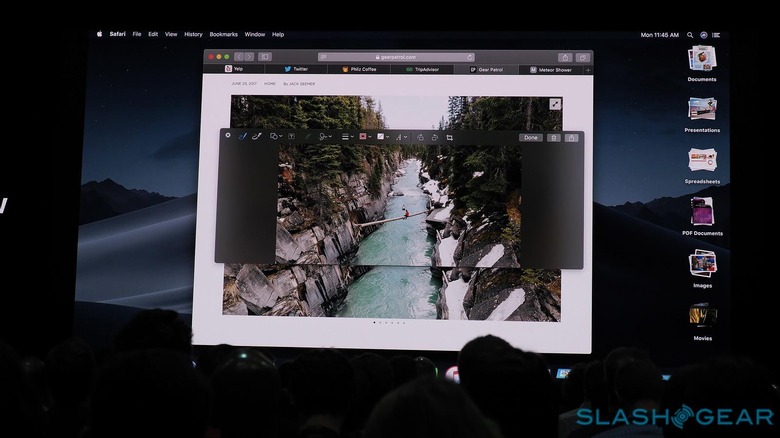 3. Gallery View / Markup updates
There's a new way images are viewed on the desktop, too. It's called Gallery View, and it gives users the ability to see data about a photo when its viewed. This mode also allows the user to markup the photo or rotate the photo on the fly.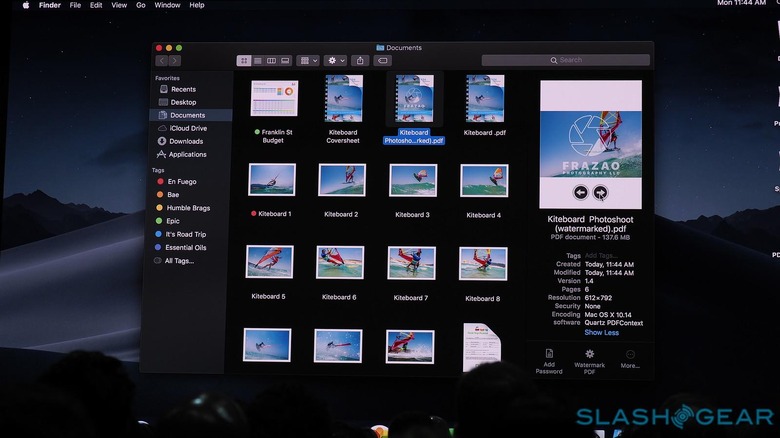 Markup, here, allows the user to sign a document or circle items in a document, or draw all over a document – whatever you like. There's also a new console for screenshots and screen capture – outside of Quicktime.
4. Continuity Camera
The iPhone X (and other modern iPhones) will soon be able to toss photos straight to desktop. At last. Like they should have been able since the dawn of the iPhone and its smartphone camera. Continuity Camera allows users to right-click in an app and open their phone's camera, live. That camera can then take photos and they'll appear nearly immediately inside said app.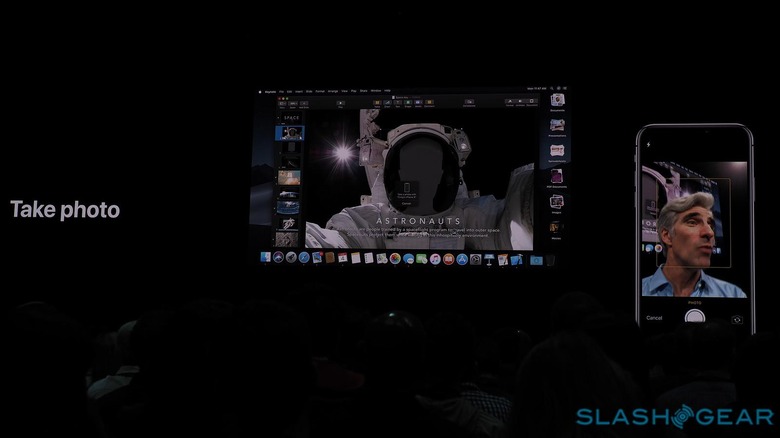 5. New / Updated Apps
With macOS Mojave, the desktop will get Apple News as an app. It's very similar to what's given to the iPad. There'll also be a Stocks app for everyone who... doesn't already have a way to check stocks. Voice Memos is also coming to desktop, and it also looks a whole lot like it does on iOS.
There'll be a HOME app for desktop as well. All the smart home business you could possibly want, finally on a non-mobile platform. Safari isn't new, but it's next version is going to be VERY new when it comes to security. That's straight up "do you want to allow Facebook.com to use cookies and website data while browsing [another site]?"
The Mac app store will feature a big fat update, too. That's good news for Mac app developers – often forgotten heroes of the modern mostly-mobile age. It's also good news for people who use desktop computers but want to browse for new apps in Dark Mode!