5-million+ Google Cardboard VR headsets now in the wild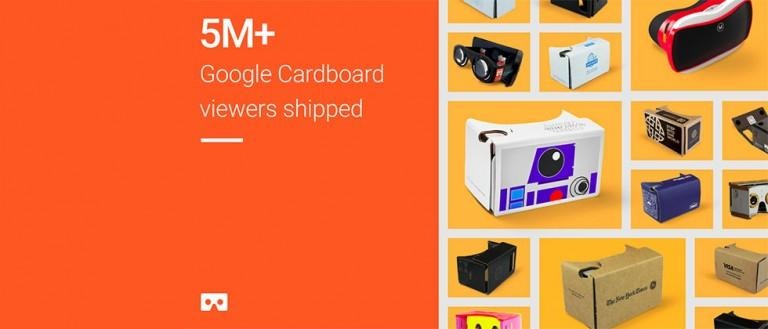 Today Google has announced that more than 5-million Cardboard VR headsets have been shipped. That's after 19 months, and includes a wide variety of ways and means: viewers sold by 3rd-part retailers as well as all give-aways and promotions with partners are included. That'd be with the Star Wars / Disney promo, NFL/Visa, Legendary Picture, The New York Times, and etcetera. So while Samsung may have the only consumer-level VR headset on the market for sale today, Google is certainly running a big part of the entry-level interest initiative for virtual reality in general.
The details on what "5+ million shipped" means specifically comes from a Google Cardboard representative, who also shares that Google is "excited to carry this momentum into 2016." Google shared a number of infographic cards having to do with Google Cardboard and VR as well. Have a peek in the gallery below.
Google has their own VR team now – and have been cultivating this initiative now for 19 months (and more). It's very, very clear that Google is not only interested in virtual reality as a hobby, they're already in the business of making it part of their value proposition for Android.
Have a peek at the timeline below to find more Google Cardboard bits and pieces and let us know what you're doing with your own headset right this minute!