5 "Friends" the LG G5 is missing: Plug-in Accessory Madness!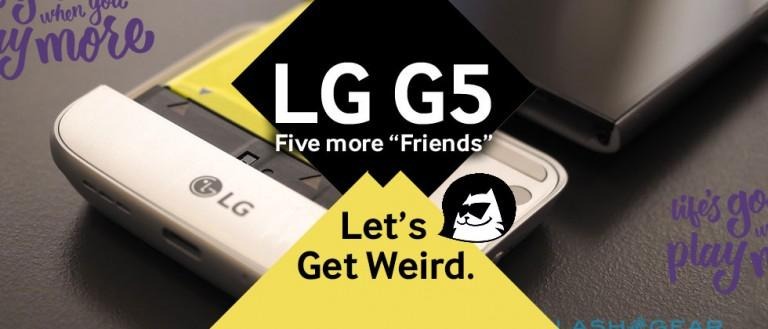 Last month LG revealed their new flagship smartphone, the LG G5, and a series of plug-and-play accessories they call "Friends of G5." Today we're having a brief run-down reminder of what those accessories are, then we're going through the five accessories we'd love LG to add to this family as soon as possible. LG gives us inspiration for oddity with their "Friends of G5" logo, which is a cat with glasses – so we're about to get weird with it.
First you're going to see our first impressions with the Friends of G5 collection as we first experienced them at MWC 2016. This series of accessories includes an expanded speaker system, a camera connection, removable and replaceable batteries, a 360-degree spherical image-capturing camera, and a virtual reality headset.
That's just the beginning. We want LG to get extra strange. We want LG to go the extra mile with expandability here, creating what Nick Miller from New Girl would call "Real Apps" – physical add-ons for your LG G5, the likes of which would effectively turn it into a Swiss Army knife.
1. An even smarter camera
There's a fairly smart camera on the other end, sure, but what about a big fat telescoping camera for the bottom. Or a camera module that works with the other camera setup on the LG G5, this time for night vision.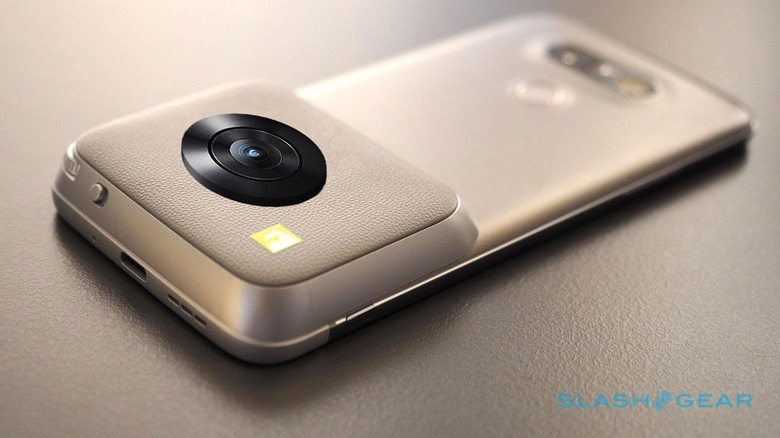 Or the secondary camera setup could be fore star-identification – or Google Goggles-like action. Augmented reality, too. This camera can do everything.
2. A big ol' tablet
ASUS did it more than once. LG should try it too. Only LG's should be relatively inexpensive, priced as an accessory for the LG G5 instead of as its own individual unit that just happens to have a phone.
Why would you want an LG tablet? You probably wouldn't if you already have a tablet in your home today. This would mostly be a larger interface for your LG G5, allowing you to set the whole thing up as a base station – or a miniature TV – when you're at home or in the office.
3. A set of video game controls
Yes, Sony tried to make a PlayStation phone, and yes, it was only just OK. Also yes there are plenty of Bluetooth-connecting gaming controllers on the market for Android devices, but the majority of them are also just OK.
If LG could create a gaming controller add-on for the LG G5 and – oh hey, maybe even make it assist in controlling Android TV on LG televisions – that'd be great.
4. A Polaroid Printer
It doesn't have to be a Polaroid brand printer, of course, but wouldn't it be great to be able to attach a tiny instant printer to the G5?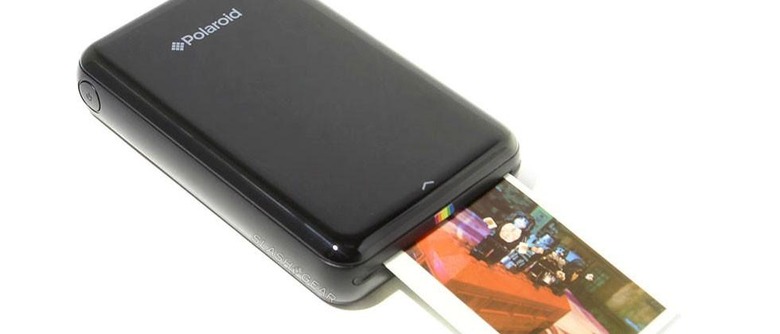 Snap a photo and it's printed instantly. It could use heat transfer technology like the Polaroid ZIP printer. Neato.
5. A Project Tango Camera
While we're pretty sure it'd require that just as much space would be needed as the camera connection we've already seen, we'd love for LG to incorporate the powers of Tango in this device later this year.
Project Tango is going to be an absolute game changer for Lenovo, and we would not be the least bit surprised if LG were to join the party with a "Friend" for the G5 once Google begins allowing consumer devices to be made.
Any other additions you'd like to see happen?