4th Gen iPad mini casing reportedly appears in gallery with new design

Casing for what is said to be the upcoming fourth-generation iPad mini has surfaced in a gallery and on video courtesy of @OnLeaks. There's nothing confirming that it is a legitimate back piece for the yet-to-be-announced Apple slate, but if it is, it looks like we're in for an updated designed over the iPad mini 3 (check out our review). Most notably, the casing shows a design akin to the second-generation iPad Air, as well as a thinner overall profile.
The gallery and video were posted by the folks over on the French website NowhereElse, and were also posted on @OnLeaks' own Twitter account. In a tweet, he said: "Well, this is #Apple's #iPadMini4 Housing... (more to come very soon...)", with that more being the video you can watch at the end of this article.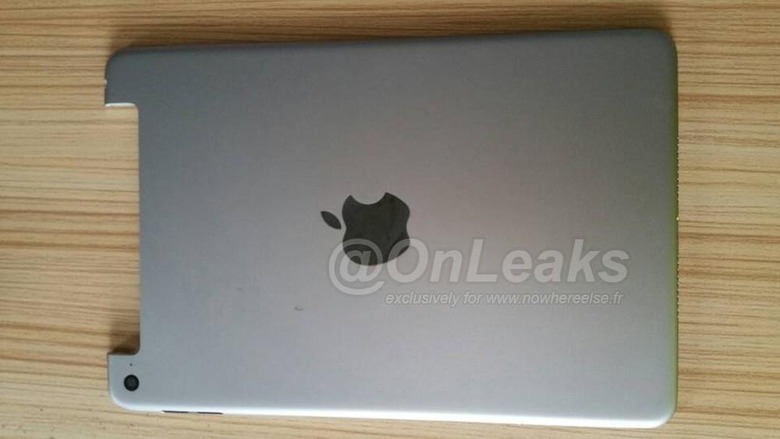 The speaker grille has been redesigned to match the iPad Air 2's lines of single speaker holes. There's no rotation lock/mute switch, as well, and there's a SIM slot, pointing toward an LTE version of the slate.
All has been relatively quite in the rumor-sphere when it comes to the unannounced fourth-generation iPad mini, and so the pictures are a welcomed — though unofficial — glimpse at what could be, and a hint toward a unified iPad product line design.
Check out the SlashGear Apple Hub for more!
VIA: 9to5Mac