iPad Mini 3 Review - Refinement Not Revolution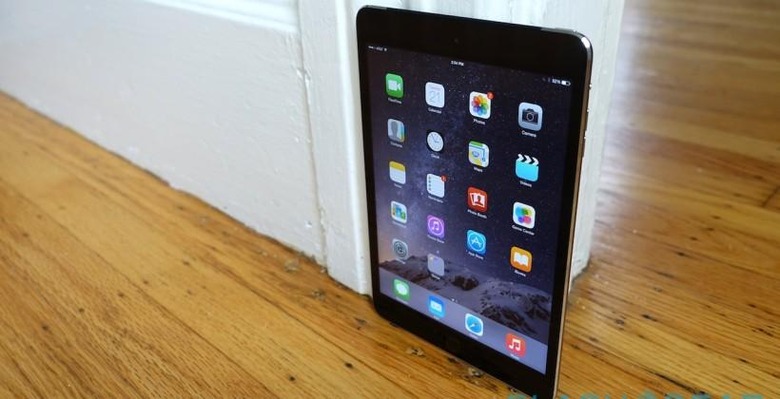 For many tablet fans, Apple's second-generation iPad mini hit the sweet spot. Keeping the bag- and hand-friendly design of the original iPad mini, but adding a Retina display, it replaced standalone ereaders and held the phablet fort until the iPhone 6 Plus arrived. Technology can't stand still, though, and so 2014 brings the iPad mini 3. With the changes far more moderate than the iPad Air 2, though, does the iPad mini 3's previous charm remain as strong? Read on for our full review.
Hardware and Design
Depending on your color choice, you might find it hard to tell the difference between the iPad mini 3 and its predecessor at first glance. If you really must telegraph to those around you that you've the very latest version, there's now a gold finish for the first time in the iPad mini line-up.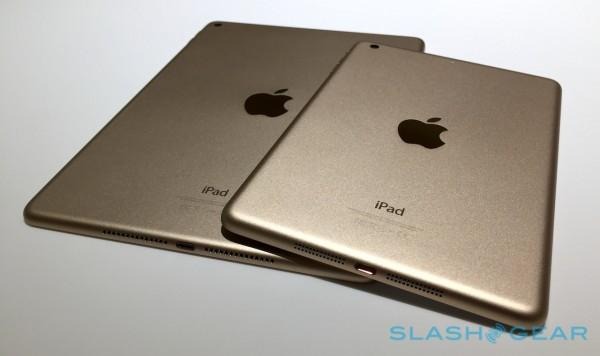 It's a nice gold, as colors go, with the same warm finish as the iPhone 6 rather than the brassiness of some other gold gadgets we've seen recently. There's also the option to cover it up more completely with a new Smart Case.
As per the Smart Cover, you get a tri-fold front which automatically turns the screen on and off, and flips into a stand to prop the iPad mini 3 up at two different angles for watching videos or typing. However, the new Smart Case also covers the full rear of the tablet, too, protecting that from scratches.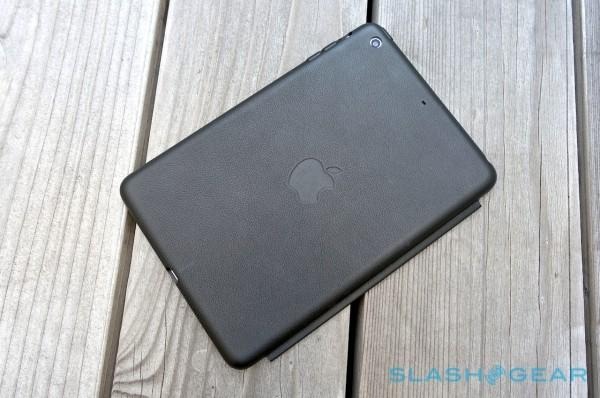 It's available in black, blue, pink, brown, and red, each made from leather, and they feel great. They also add a little bulk to the iPad mini 3, noticeable more so from the way the hinge extends into your palm than from the extra thickness. Personally, I've carried two generations of iPad mini with nothing more than a Smart Cover in my bag, and the scratches are minimal.
Otherwise, the only key visual difference is if you're looking closely at the home button, which is now a Touch ID sensor as on the iPhone 6. I'll cover that more in the next section, but it also means you get Apple Pay support, or at least some of the elements of it.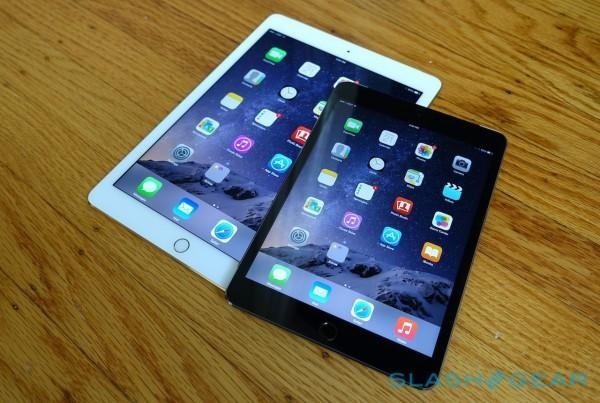 Apple's attentions have clearly been on the iPad Air 2 for this refresh cycle, and whereas the original Air and the iPad mini 2 had pretty much spec-parity, the same can't be said this time around.
So, the iPad mini 3 keeps its A7 processor, its 5-megapixel main camera, and its 7.9-inch 2048 x 1536 display. It's still a good panel, but it doesn't acquire the fully laminated construction and antireflective coating that the iPad Air 2 benefits from.
It also misses out on WiFi 801.11ac, which has also been added to the Air 2, and nor does it add the barometer to its sensor suite. Frankly, I doubt many users will miss either – though the WiFi range of the iPad Air 2 is particularly impressive side-by-side.
Touch ID and Apple Pay
Apple's fingerprint biometrics system was an obvious addition to the iPad, after streamlining how iPhone users could unlock their handsets since the iPhone 5s, and sure enough it's such a neat feature you quickly wonder how you did without it.
For the unfamiliar, Touch ID can store up to five fingerprints, and with the arrival of iOS 8 it can be used to unlock your tablet, approve purchases through iTunes, the App Store, and the iBooks Store, and access third-party apps like Dropbox if their developers so enable it. It's also used to authenticate Apple Pay, the new cashless payments system.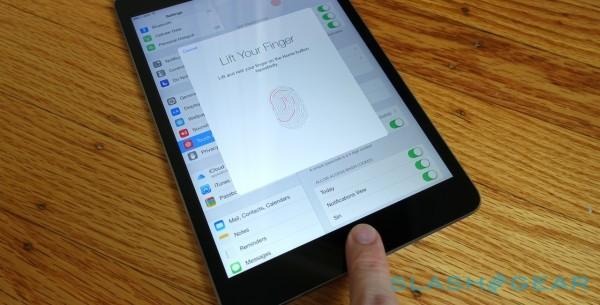 Registering a finger takes a minute or two of repeated tapping, and you can store up to five prints. They needn't be all from the same person, either, which is useful given many tablets do coffee table duty and are used by multiple family members.
Since iOS still doesn't offer multiple profiles, there's no way to control what apps are available to each fingerprint: you can't, say, limit your kids access to your banking apps if they use Touch ID to unlock. Still, as a convenience feature it's tremendous: on more than one occasion I picked up my old iPad mini 2 and found myself waiting with my thumb on the home button, before realizing I'd need to punch in the PIN instead.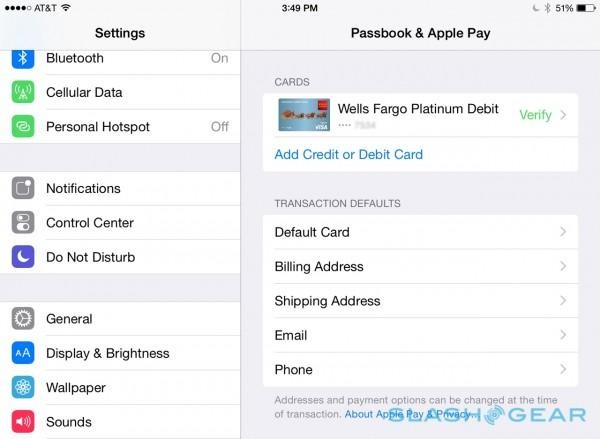 Touch ID is also used to grant payment permission to Apple Pay, though it works in a slightly diluted way compared to on the iPhone 6 and iPhone 6 Plus. The iPad mini 3 (and, indeed, the iPad Air 2) doesn't have the NFC which would allow the tablet to work with a cash register in physical stores: instead, Apple Pay is used solely for in-app purchases.
It works, though you'll need to set it up entirely independently from Apple Pay on your iPhone 6. If you've registered one or more cards with Apple Pay on one platform, you have to go through the same process on the other since they don't synchronize automatically.
That, Apple says, was an intentional decision. None of the payment card information is actually stored in the cloud: instead, a unique token is created for the iPhone or iPad it's being set up on, and which gets stored in the same secure enclave as Touch ID uses. It's a few minutes of duplicated effort, true, but feels worth it for the safety of keeping data local.
Which iPad do I pick?
Last year, making a decision between the iPad Air and the iPad mini 2 came down to size: both had the same specifications, differing only in screen size. This time around, there's a gulf between the tablets. The iPad Air 2 has a faster processor, a screen that's easier to read, improved cameras, more sensors, and is now even thinner, at 6.1mm, than the 7.5mm thick iPad mini 3.
Arguably further confusing things is the fact that Apple is adding to, not replacing, its old iPads with these two new models. The Cupertino tablet range is now five-strong – more if you count WiFi-only and WiFi + LTE separately – kicking off with the original iPad mini, now $249 WiFi-only, while the iPad mini 2 (née iPad mini with Retina display) starts at $299 WiFi-only.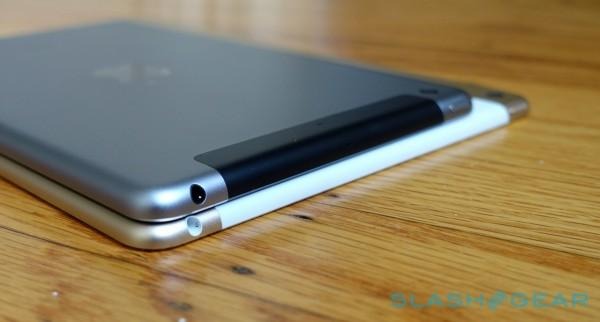 The iPad mini 3 comes in at $399, $499, or $599 for the 16GB, 64GB, or 128GB WiFi-only models. WiFi + Cellular bumps those prices to $529, $629, and $729.
Personally, I'd not want to step back from an iPad mini with baked-in LTE to a WiFi-only version. The convenience of getting online without first hunting for WiFi is as addictive as Touch ID so quickly becomes, not to mention the tablet's long battery life when acting as a mobile hotspot (itself made easier with iOS 8 and OS X Yosemite).
Wrap-Up
The value in upgrading to the iPad mini 2 from the original was clear; the improvements in stepping up to the iPad mini 3 from its predecessor are more granular. That's not so much a critique of the new model as it is recognition that the iPad mini 2 simply got so much right.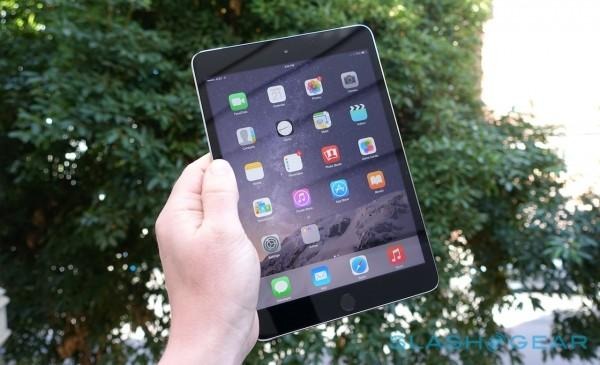 Touch ID is a great convenience boon, and the gold finish has probably made some precious-metal fans happy, but neither is a must-have reason to upgrade if you have the last-gen hardware. Conversely, if you're still rocking an original iPad mini then the iPad mini 3 improves it in all dimensions.
There's likely to be juggling ahead in Apple's iOS line-up. The larger iPhone 6 Plus arguably treads on the iPad mini's toes now, while the iPad Air 2's even more waifish form-factor leaves it increasingly portable. Nonetheless, for those who want a compact tablet, strong battery life, a solid display, and the growing convenience of Touch ID, Apple Pay, and the well-stocked App Store, the iPad mini 3 is king of its niche. How that niche will evolve over the next 12-18 months remains to be seen.
Vincent Nguyen contributed to this review