4th gen Dell XPS 13 gets a dev edition with Ubuntu inside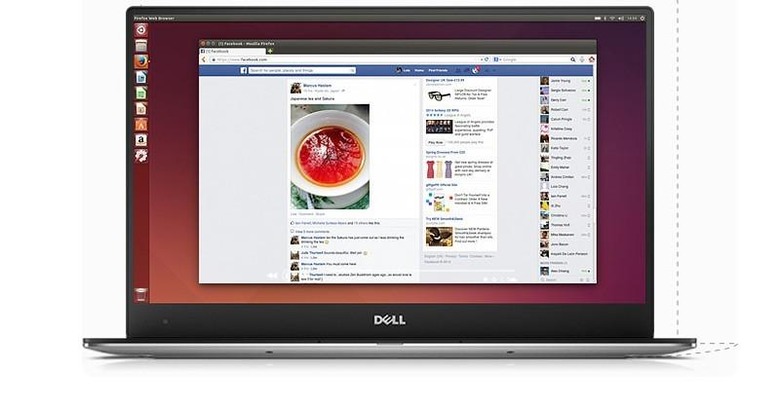 When Dell unveiled its next generation XPS ultrabooks at CES early this year, we were quite impressed. The slim, lightweight, and pixel-dense computing workhorse checked off all the items of an ideal spec sheet and enclosed it in a rather stylish body. But while that has been a great thing for consumers, Dell understood that developers want something just as powerful, or maybe even more. That's why it's putting out the XPS 13 Developer Edition, taking in those same juicy specs and slapping Ubuntu onto it for good measure.
Dell has been doing this Developer Edition dance for a few years now, starting with what it called Project Sputnik and covering a few models, including a previous XPS 13 generation. In all cases, including this one, Dell has opted to go with the popular Ubuntu Linux distribution. Of course, developers will be developers and will most likely install the Linux flavor of their choice. Dell is game with that and even provides some notes on a few problems they might encounter when doing so.
Aside from the Ubuntu spin, the XPS 13 Dev Edition is pretty much the same XPS 13 that wowed as at CES 2015. There's that lightweight construction that makes it one of the smallest 13-inch laptop with an Infinity display. That's Dell-speak for the almost borderless screen on the laptop. And when you factor in the FHD or QHD screen options, that's an impressive display indeed.
There are four configurations available, with corresponding four prices, depending on whether you want a 5th gen Core i5 or Core i7, or a touch screen, or more storage. At the lowest is a Core i5 of the Broadwell family with a non-touch Full HD infinity display and 128 GB of SSD space for $949. A bit higher grants you a QHD+ 3200x1800 infinity touch screen, 256 GB storage, and a naturally higher $1,349 tag. Switching over to the Core i7 pair, one has the exact same specs, except the CPU of course, for only $1,549. And at the top of it all is one with 512 GB of storage for $1,849.
The new Dell XPS 13 Developer Edition is now available in the US, Canada, and Europe, with the European version differing in configuration options.
SOURCE: Dell